There is a lot of trawler activity going on – are you ready to be a part of it?
Things can and will change, but the quick snap shot today shows an accelerated stock market, increased consumer confidence and the yachting industry is enjoying a boom that rivals the best of times over the last decade.
If you are in a position to take advantage of this economic surge it is a wonderful time to list your boat for sale and an even better time to buy that boat you have always desired. Boat builders have ramped up production and there are fantastic brokerage listings – many selling quickly. If you know what you want, but just missed out, we know of a few trawlers in reserve that are available privately.

Jeff Merrill
Trawler Specialist
Worldwide professional representation for buyers and sellers of new and used premium brand ocean going trawlers. Providing the experience and personal attention you deserve!
Phone: +1 949.355.4950
Email: Jeff.Merrill@JMYS.com
Website: www.JMYS.com
TrawlerFest is happening in Stuart, FL this week- a wonderful opportunity to get on board a wide variety of models, meet with equipment vendors and learn important aspects of cruising and trawler ownership through informative seminars.
We are pleased to announce the addition of Don Allen to our trawler specialist team. Don will be based in Newport, Rhode Island and has a strong boating background and is excited to meet with people who want to go "trawlering".
Jeff has been on the move – kicking off 2017 by flying to FL on January 1 to attend survey and sea trial on the Nordhavn 55 South by West which has now closed. Ray Danet has just completed the training on board and the new owners are thrilled to have their 55 ready to cruise. Jeff also attended the Lake Union Boats Afloat show in Seattle and met clients aboard the gorgeous Delta 70 Sea Lion docked nearby.
JMYS continues to represent the Bering Yachts brand of steel expedition trawlers in the U.S. For over two years we have been collaborating on sales and marketing projects.  Jeff has visited both Bering ship yards, in China and Turkey, and JMYS has the gorgeous Bering 65, Serge available.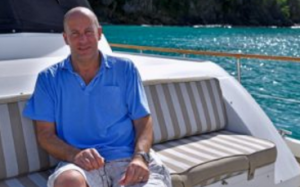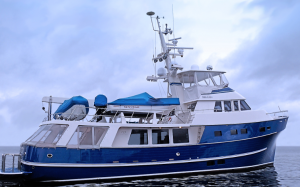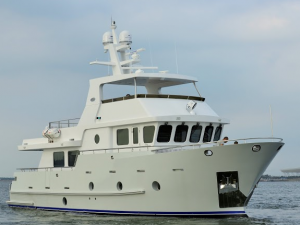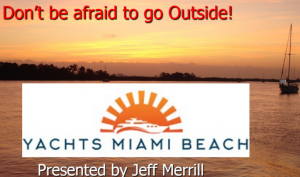 Back to Florida in February for the Yachts Miami Beach show on Collins Avenue, Jeff gave a talk at the PassageMaker magazine CruiserPort to a small crowd interested in hearing about going "outside" into the ocean. If you missed out, the talk and handouts are only a click away on the JMYS.com home page.
JMYS has a wide variety of trawlers listed for sale and we are eager to work with you to help you search for the ideal boat, no matter who has it listed or where it is located.   Any broker can do the paperwork and banking associated with a sale, we go above and beyond to help you evaluate, make the best decisions and then train with you aboard to make sure you are comfortable and confident as an owner operator.
Getting underway, traveling to remote locations with family and friends, dropping the hook and being one with waterfront surroundings…are only a few of the reasons why people are so attracted to trawlers and why owning one is becoming increasingly more popular.
We know all about the trawler lifestyle and would like to share our enthusiasm and experience with you. Please give us a call or send us an email so we can get up to speed with your plans and become involved to assist you.
Please contact:
Jeff Merrill – Worldwide
Cell 949.355.4950
Email Jeff.Merrill@JMYS.com
Ray Danet – Florida and Southeast
Cell 772.215.9616
Email raydanet@gmail.com
Andy Nemier – South Pacific
Email andynemier.jmys@gmail.com
Don Allen – New England
Cell 617.908.7795
Email donallen.jmys@gmail.com
Cheers,
Jeff
Selene 55 
Bella Luna is a gorgeous Selene 55. She has a distinctive blue hull and the interior is beautifully finished with teak. She is available for inspection in Channel Island Harbor, CA and ready to take off … do you turn right or left? Please contact us today to make an appointment to view her.
| | |
| --- | --- |
| | $795,000 |
| MODEL: | Selene 55 |
| LOCATION: | Southern California |
February 28 – March 4, 2017
Trawler Fest, Stuart, FL
Please join us in Stuart, FL for a great week at TrawlerFest. Jeff and Ray will be on the docks and Jeff is giving two seminars, "Dialing in your trawler" and "Underway" as well as sitting in on the "Cruisers Roundtable". For more information on the schedule of events please click on the link below.
May 16 – 20, 2017
Trawler Fest – Bremerton, WA
The Pacific Northwest provides ideal cruising grounds for trawlers and registration has just opened for the new event location in Bremerton. Jeff will be attending the entire event and available to meet with you. Please call or email Jeff if you would like to schedule some time together. Click this link.
Jeff Merrill Yacht Sales, Inc.
3010 Old Ranch Pkwy | Suite 440 | Seal Beach, CA 90740