On March 1st , 2017, Jeff Merrill was appointed as the US west coast ambassador for the FPB brand. The FPB (Functional Power Boat) series is designed by Steve and Linda Dashew. They are built in New Zealand by Circa Marine and Industrial and marketed worldwide by Berthon International from the UK.

Jeff Merrill
Trawler Specialist
Worldwide professional representation for buyers and sellers of new and used premium brand ocean going trawlers. Providing the experience and personal attention you deserve!
Phone: +1 949.355.4950
Email: Jeff.Merrill@JMYS.com
Website: www.JMYS.com
These go-anywhere performance long range cruisers are coveted by experienced cruising couples who desire an active trawler lifestyle and enjoy crossing oceans safely with speed and comfort.
Sue Grant of Berthon commented – "We are delighted to welcome Jeff to the FPB team. His understanding of the exceptional qualities and abilities of FPB will enable him to offer us increased visibility on the West Coast of the USA, which is a very important area. His experience and knowledge of the market place is a big plus."
Said Jeff Merrill – "Steve and Linda Dashew are a legendary cruising couple whom I have admired for decades. It is a huge honor to work together with them on this team. Visiting the Circa yard in New Zealand convinced me of the construction quality and craftsmanship. Berthon has done a wonderful job in promoting these extraordinary yachts. Until you have gone offshore in an FPB you will not be able to fully appreciate the exceptional design – every detail has been considered and optimized. I look forward to introducing more clients to this remarkable product and can't wait to get underway."
JMYS.com is developing a new web section to include the FPB series. If you are interested and would like to talk or correspond about these remarkable yachts please contact Jeff directly. There is an extraordinary amount of FPB information on www.setsail.com  a website well worth visiting regularly.
JMYS is the co-listing broker for the FPB 64 Buffalo Nickel which is docked in New Zealand, not far from the Circa yard. She is our featured boat this issue, here is a link to learn more: FPB 64 Buffalo Nickel
The owners of Buffalo Nickel, Stan and Valerie Creighton, have offered their 64 for sale (including a significant recent price drop) with the intent to turn over the helm to a new owner while they await the completion of their second FPB, hull number one of the new FPB 70 series.
The Creightons started their cruising career on a Selene 53 doing mostly long distance coastal cruising and have fully embraced the globetrotting capability of the FPB series. Stan and Valerie Creighton have been invited as featured speakers at the upcoming Bremerton, WA TrawlerFest.
TrawlerFest has moved their northwest location this year from Anacortes, WA to Bremerton, WA. Jeff Merrill has been asked to prepare a new two-day course, "Principles Of Passagemaking" (part one and two) and will also be presenting his most popular seminar, "Dialing In Your Trawler".
For complete details on TrawlerFest including dates, times, locations, seminar descriptions, registration and expected boats on display please log on the Bremerton link: TrawlerFest Bremerton WA 2017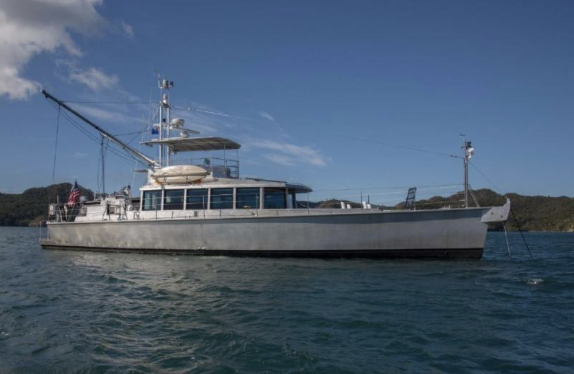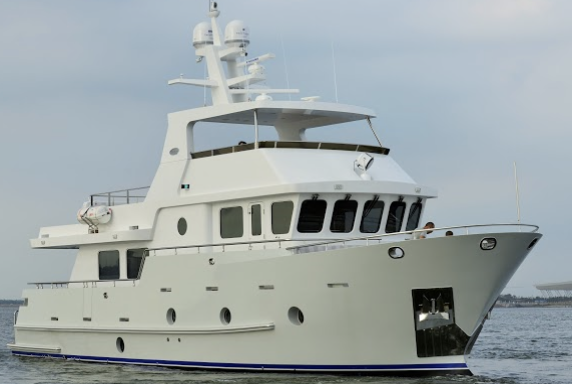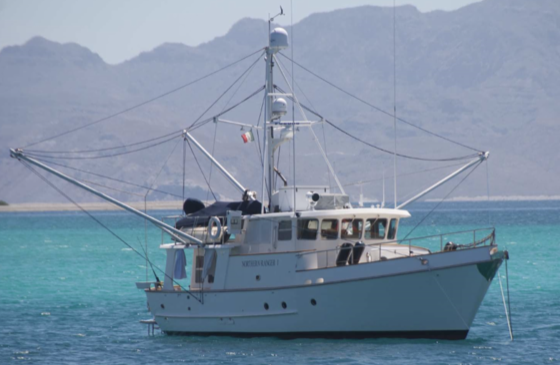 Nordhavn 46 Northern Ranger I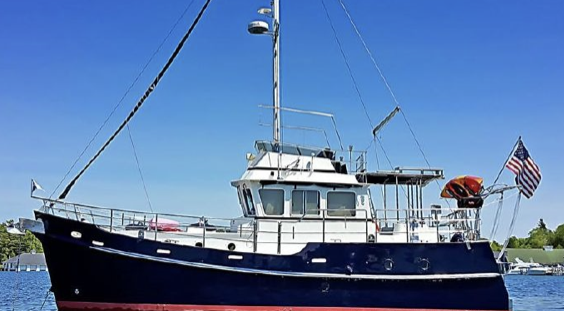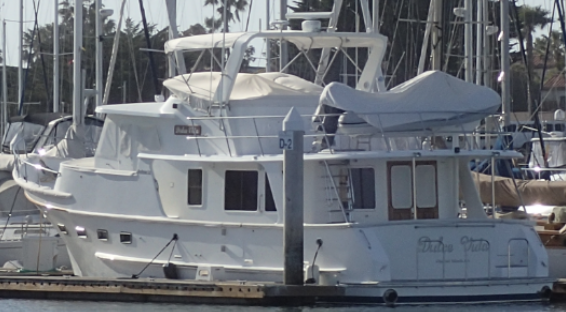 DeFever 52 Euro Dulce Vida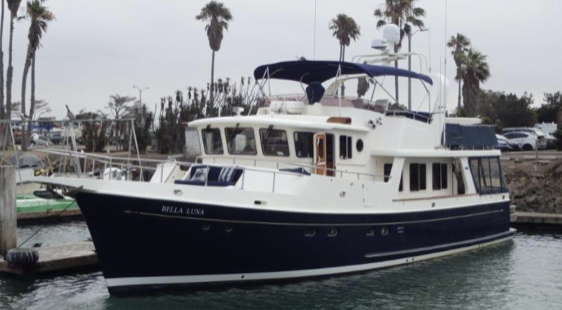 JMYS is the US representative for the premiere steel trawler builder in the world, Bering Yachts. We are active with several potential buyers and have the Bering 65 Serge in our brokerage inventory. To learn more about Bering please visit their website:  www.beringyachts.com
The first few months of 2017 have provided a nonstop flurry of activity in the trawler brokerage market. Trawlers are selling and the market is HOT! JMYS has a talented sales staff, all of whom are licensed in CA and/or FL and members of their regional yacht broker associations. Why is this important to you? Your interactions with JMYS will assure you are in contact with professionals who are committed to earning your trust and providing you with the before, during and after service you deserve. The JMYS team abides by a strict code of ethics and carefully follows the rules and regulations to comply with the law. Quite simply, your positive experience is our foremost priority.
Jeff and Ray Danet worked together to complete the sale of the Nordhavn 55 South by West in January and have provided many days of training with the new owners who are now ready to take off and go out cruising.
Ray is active in Florida with the Nordhavn 57 listing, Diversion – here's the link: Nordhavn 57 Diversion
Don Allen is busy setting up the new JMYS office in Rhode Island and actively promoting our new Diesel Duck 382 listing, Jubilee in the Great Lakes – here's the link: Diesel Duck 382 Jubilee
Jeff has made over a dozen trips this year to numerous locations on trawler business including repeat trips to Mexico, Washington, and Florida. JMYS has already closed the sale on several trawlers spread out across the US including California, Florida and Washington. We have created several new promotional tools to enhance our listings (please check out our 360 virtual tours) and have produced many new brokerage videos as well.
We are very particular about the boats we represent and prefer to turn away listings that don't meet our standards. We typically do not renew listings with sellers who are not committed or have unrealistic expectations about making a sale. Our brokerage stable of used boat listings has enjoyed successful turnover. Full details on all our brokerage listings can be found on JMYS.com by clicking the "See Our Boats" button on the home page. We are very proud to offer the following cruising yachts, please click the links below for photos, specifications and more:
Diesel Duck 462 – new listing – call for details
With such an active trawler market, conditions are changing quickly and we know of several other excellent trawlers that can be purchased. Some of these "pocket listings" are available through owners who do not want to formally market them in the traditional way. In fact, we are under contract on a very popular trawler model right now, connecting the buyer to the boat in a "private sale" before we even completed the write up. If you don't see what you are looking for here, please get in touch and let us know what your plans are and we may be able to help you find what you want through our connections in the cruising community.
In other boating news, we will be following many friends and clients who will be crossing the Atlantic in their Nordhavns. If you would like to keep in touch, here is the link for the Nordhavn Atlantic Passage:  Nordhavn Atlantic Passage 2017
Later this summer our good friends at Kadey-Krogen Yachts are celebrating 40 years in business. A huge extravaganza is scheduled to kick off on June 29th in Newport, Rhode Island.
We are improving on our social media presence through Facebook (please like our page), Twitter, Instagram, YouTube and LinkedIn. We have an extensive network of brokers and marine services available to assist our trawler buying and selling clients. The internet is a wonderful way to stay informed and in touch, but we are a bit more traditional and prefer to meet in person or have a chat by phone. Please call us or email us anytime. Thanks we look forward to hearing from you!
Don Allen | Rhode Island office | FL yacht sales license | Member of IYBA | Cell: +1 617.908.7795, Email: donallen.jmys@gmail.com
Ray Danet| Florida office| FL yacht sales license | Member of IYBA | Cell: +1 772.215.9616, Email: raydanet@gmail.com
Andy Nemier | South Pacific office |CA yacht sales license | Member of CYBA|     Email:  andynemier.jmys@gmail.com
Jeff Merrill, CPYB | California office | CA and FL broker license | Member of CYBA, IYBA, NYBA, and YBAA | Cell: +1 949.355.4950, Email: Jeff.Merrill@JMYS.com
Cheers,
Jeff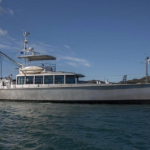 FPB 64 
Buffalo Nickel is an incredible Dashew designed FPB 64. She is hull number seven in the series and her owners are building a new FPB 70 to continue exploring the world. Please contact us today to make an appointment to view her.
| | |
| --- | --- |
| | $2,400,000 |
| MODEL: | FPB 64 |
| LOCATION: | New Zealand |
May 16 – 20, 2017 TrawlerFest
Bremerton, WA

Jeff is presenting several seminars and attending the entire event. Please call or email Jeff if you would like to meet up. Click this link for event details.
June 15 – 18, 2017 SDIBS
San Diego Intl. Boat Show

Jeff will be attending most days to walk the show with clients. If you would like to meet up with Jeff please get in touch to set up an appointment. Event details here:
Jeff Merrill Yacht Sales, Inc.
3010 Old Ranch Pkwy | Suite 440 | Seal Beach, CA 90740