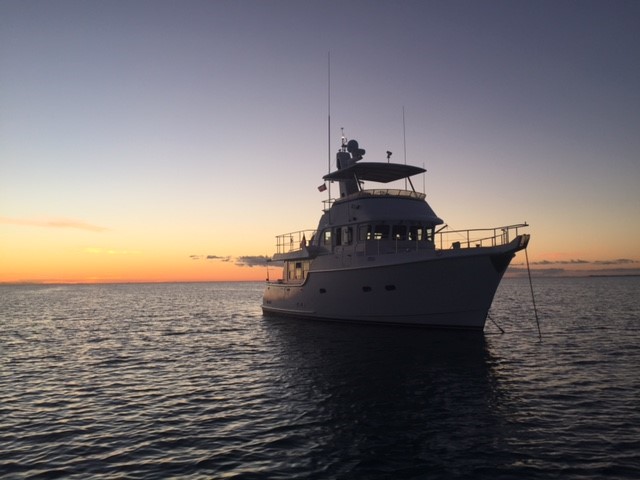 Back in December of 2013 Jeff flew back to Massachusetts. with David and Susan to help them buy the Nordhavn 47 they named "Dragonfly". It was snowy, icy and very cold – winter was in full freeze mode.
Long time dinghy sailors, this was a big switch to buy a trawler.
After de-winterizing and splashing we reconvened in June of 2014 for several days of hands-on training including a trip from Portsmouth, RI to the island of Cuttyhunk and back.
Since then, David and Susan have enjoyed being on the move along the US east coast exploring with their sea dog, Coco.
Today, March 30th we received this photo by email. The email subject line was "On the hook" and included this note:
"Cat Island. Long way from Cuttyhunk.
We celebrated 1,000 nights on a boat yesterday!
Thanks for helping make it happen."
All the best Dragonfly and we hope you enjoy the next thousand nights just as much!