Price is the most important factor in selling your trawler, obviously any deal is going to be defined by the final sales number, but to sell your trawler in a timely fashion it's really all driven by your asking price. You have to be as realistically low as possible to attract attention.
Buyers have too many choices and if your trawler price is perceived to be above the market they will not see through your strategy and come in with big hopes of negotiating a major deal, quite simply they will move on.  Your "baby" is worth much more to you than it will fetch in the open market.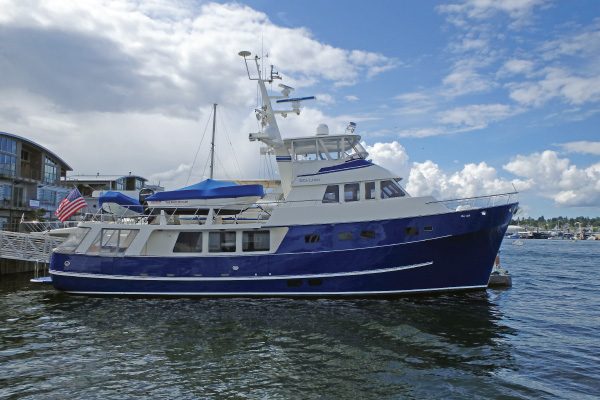 When you list your trawler for sale, you must be prepared to walk away and need to think of your pride and joy as a number, a future deposit (hopefully soon) into your bank account, not a magnificent assemblage of fiberglass and wood that transported you to hidden coves.
Make the commitment to sell, remove your personal items from the boat, clean, scrub and stage the boat to make it appealing in every facet and let your broker go to work.
You can get a sense of what your boat is worth by adding up your receipts, but that is not going to equal what someone will pay.  All boats depreciate, very few sellers make money so expect to take a loss, just don't give it away.
To keep things in perspective look back at your trawler ownership as an extended vacation on a vessel that you operated and cruised to the destinations of your choice.   The money paid for the memories of unforgettable experiences and the value achieved was in the adventures enjoyed with family and friends.
In today's market most buyers think it is realistic to offer 10% below asking price.  You need to look at what other similar boats have sold for, compare your trawler for sale with the other boats on the market, identify your advantages and then select an asking price that will entice buyers to request more information and ultimately make and appointment to get aboard.