As a trawler buyer, you deserve to have a forward-thinking broker on your team who can provide you with the tools to help you analyze the market, evaluate your choices, preview the top contenders and make an informed offer on your top selection. JMYS applies a systematic approach to the trawler buying process and  individually tailors it  for each client since no two transactions are ever the same. JMYS helps you understand the market, prepare for ownership, and identify the best trawler for your intended purposes. That is is why JMYS excels in customer satisfaction.
The following tools represent an outline of JMYS' professional approach and will be implemented to help you make an informed purchase. It will help ensure that you will find the best value and ensures a coordinated team effort on our behalf. This system will guide you through the trawler buying process and is proven to ensure that you are well prepared for ownership.
Understanding Your Goals – First and foremost, JMYS wants to make sure we know what you want to accomplish with your trawler. In order to help our clients find the best boat for their intended cruising, JMYS has developed a detailed questionnaire/interview. This questionnaire will help us develop a purchasing plan that will lead to a successful acquisition. We use your client profile form to methodically review all important decision criteria in order to help us match you up with appropriate trawlers. Our aim is that every trawler you are paired with will meet your preferences for budget, size, features, location, etc. This important information enables JMYS to apply our expertise and guide your selection. We listen more than we talk…
Market Evaluation – Determining the best brands and models for your type of cruising is an important first step. Our initial consultation will focus on learning about your boating experience and what you intend to do after you take possession. Knowing this upfront saves time and effort and allows us to narrow our focus in finding you appropriate trawlers for consideration.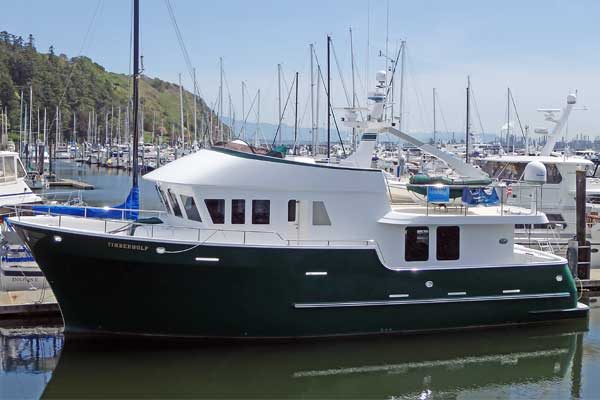 Spreadsheet Analysis – Once we know the particular trawler you prefer, JMYS can create a detailed Excel spreadsheet that cross references the appropriate boats on the market. This way, you can have an accurate side-by-side comparison of the overall equipment inventory of similar trawlers that are listed for sale. The spreadsheet includes model year, hull number, engine hours, layout, features, and equipment, plus much, much more. We will review any additional gear that you may need to purchase after the sale so that you can create both a purchase budget (cost of the boat)and an improvement budget (upgraded navigation electronics, house wares, galley appliances, etc.). In this way, you have clear expectations of the acquisition cost and the cost for outfitting your trawler, which decreases the number of surprise costs later on and allows you to make an informed decision. These spreadsheets are constantly updated and refined.
Product Knowledge – JMYS spends time discussing and educating you throughout the entire purchase process about all of the important details each trawler includes. Think of this as on-the-job coaching that will give you much more confidence. In our coaching, we highlight features and equipment that you are not already familiar with help you pick the right trawler.
Previews and Inspections – We may need to travel in order to board your finalists in order to see how they look in person and compare the equipment and features in the listing specifications. As with most inspections, a written summary of punch list items that may require attention and questions for the seller will be developed. Seeing how you fit, how easily you can move about, and see through the windows will help you visualize your cruising plans and confirm we are on the right track. During these visits we will take hundreds of digital photos to capture each trawler's condition. These images will serve as an electronic inventory of our visit enabling us to review the details long after we have stepped off the boat.
Budget – If you are paying cash this part is easy. If you are going to take out a loan, JMYS can introduce you to experienced marine lenders who can help you determine how much boat you can comfortably afford. Another important factor to review is annual ownership expenses – insurance, mooring, maintenance, etc. You need to establish a realistic expectation of what your annual costs will be.
Insurance – JMYS has several excellent insurance providers we can direct you to who specialize in marine insurance. Protecting your investment with appropriate coverage is essential for your peace of mind.
Purchase Agreements – All JMYS offers are prepared using formal purchase agreements based on the CYBA (California Yacht Brokers Association) suite of forms. Each page is initialed by the buyer and seller and all business is conducted in writing. We also include a separate list of important conditions – Addendum One – which contains specific instructions regarding the purchase and detailed questions about items that we require the seller to disclose (for example, Has the trawler ever been struck by lightning? Flooded? Have there been any major repairs?, etc.) and attach the internet listing specifications as Addendum Two to ensure all parties know what is included in the sale. Most purchase agreements specify that the transaction will conclude within thirty days.
Banking – Your earnest money deposit (typically 10% of the offer price) is secure in our bonded brokerage trust account. We stipulate that all funds are distributed through wire transfers to make sure payments are timely and paid in full.
Due Diligence – The onboard evaluation process typically takes two to three days. We do a trial run with the owner or owner's representative operating the vessel to see how the trawler handles and test all of the equipment. JMYS has created a list of questions to help you select an accredited marine surveyor (we recommend SAMS and NAMS) and we advise our clients to hire a qualified diesel mechanic to review the onboard machinery. JMYS assists buyers in scheduling with an appropriate haul out yard and requires the seller to be responsible for haul out insurance. JMYS takes notes and photos for review, which supplements the information surveyors provide.
Inspector – JMYS has a longstanding professional relationship with Steve D'Antonio of Steve D'Antonio Marine Consulting (SDMC) and we strongly advise our buyers to contact Steve about using his services for any purchase.
Timeline – JMYS is unique in the effort we take to create a detailed timeline which includes due dates and responsibilities for everyone involved in order to stay on task and on schedule. This proprietary document is continually revised during the transaction and includes all key contacts involved. This invaluable resource ensures timely responses and keeps us on track to fulfill our obligations as well as decreases the risk that something will slip through the cracks.
Final Decision – Only after this careful evaluation process can JMYS advise you to accept or reject the trawler. All trawlers are sold "As-is, where-is" but often times a survey "surprise" is justification for a price adjustment with a motivated seller. Sometimes the best answer is to walk away and try again with another boat. We are more interested in your satisfaction and happiness than in turning a quick sale. We go into every purchase with the mindset of a silent partner and if we have any reservations about the deal at any time during the transaction we will let you know our thoughts.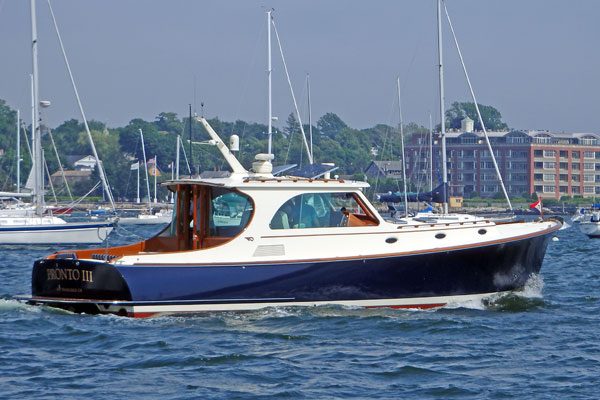 Coaching – Our favorite part of the purchase process is spending time coaching you aboard your trawler. We go over all of the onboard systems to make sure you are ready to take off on your own. Coaching is typically a multiple day indoctrination involving general familiarization and systems operations. We will cover basics like fresh and black water plumbing, electrical panel and shore power, pilothouse navigation and communication, boat handling – docking and anchoring, tender launching and retrieval, maintenance logs, USCG compliance, "Dialing-In" your trawler suggestions and have a complete, overall systems instruction. JMYS also prepares several important checklists – start up, engine room checks, standing watch, and shut down at arrival. We will also discuss tools, spare parts, cleaning supplies, and other essentials you will need to look after your trawler. We aim to instill good new habits that will reflect your pride of ownership and ensure that when the time comes to sell your trawler, it is in excellent condition.
Meeting Fellow Trawler Owners – JMYS has cultivated an extensive network of trawler owners and boating friends who are out doing the same type of cruising you will be doing. We will introduce you to other boaters and offer membership recommendations of associations and organizations you may want to join. These connections will help you form a cruising community and we hope make it an even better experience.
JMYS.com – Our website is a great resource for buyers. Our professional approach to each phase of the purchase process helps make smoother transactions and happier buyers. We are constantly learning and evolving our business model to stay current with developments in the boating marketplace and the trawler community. It is our great pleasure to help buyers every step of the way and this attention continues well after the sale is complete. If you are ready to get started, please get in touch with any of our sales team members – you can read their bios and call or email them directly by going to the contact page of JMYS.com or clicking the button below.