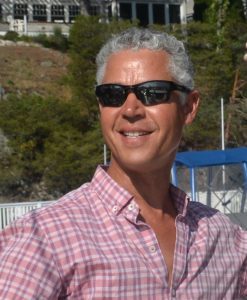 Christopher Bruce
Christopher Bruce is licensed and bonded in Florida and has joined JMYS as yacht sales consultant.  He left the Biotechnology and Life Science research industries after 30 years of Sales and Marketing, happy now to only need to put on a tie for formal events.   Christopher purchased his Kadey-Krogen 44AE, Sweet Ride in June 2015 and has embraced the trawler lifestyle and loves talking about how to shift gears from life in the fast lane to life at sea.
To contact Christopher:
Mobile – +1 603.397.8397
Email – Christopher@JMYS.com
Licensed Yacht Salesperson in Florida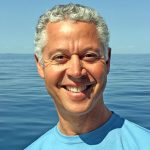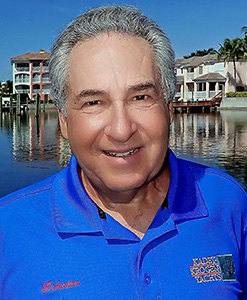 Lawrence Friedman
Lawrence Friedman is licensed and bonded in Florida and is a sales consultant with JMYS. A recovering attorney, Larry spent 12 years as a Bankruptcy Trustee culminating in his service to the Bush 43 administration as the chief regulator of the US Bankruptcy System. In 2013 with his wife Debra and Montie their bearded collie, Larry fulfilled a longtime goal and purchased a Krogen 39 to travel the eastern US and beyond.
To contact Lawrence:
Mobile – +1.317.501.4671
Email – Larry@JMYS.com
Licensed Yacht Salesperson in Florida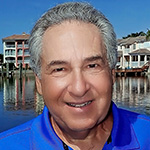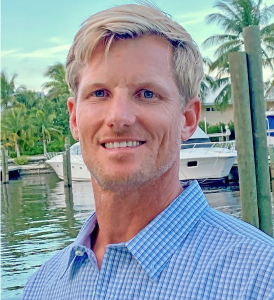 Niels Gregory
Niels Gregory is an avid seafarer with a unique background. He was born in Nassau, Bahamas and by the time he turned eight, he and his brother were sailing a Sunfish from Nassau to Athol Island, swimming, laughing and spearfishing.  Niels lived most of his first fourteen years between Costa Rica, Guatemala and Mexico City.  Spanish is his first language, and he feels very much at home in Latin America and the Bahamas, especially near the coast.  The Gregory family has owned a retreat in Nassau for over 70 years, and Niels was fortunate to spend most of his early age summers swimming, sailing and spearfishing.  It was not until his mid-teens that the family moved to the United States.
To contact Niels:
Mobile – + 1 772.341.6085
Email – Niels@JMYS.com
Licensed Yacht Salesperson in Florida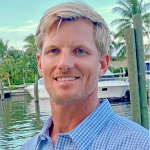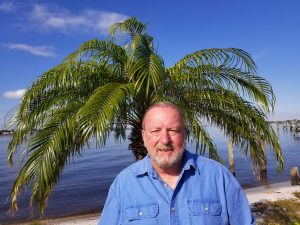 John Hoffman
In January of 2015 he retired from Nordhavn and rekindled Palm City Marine back into business doing repairs and custom installs at the former Nordhavn Stuart long dock and pier. John's product knowledge, systems skills and friendly, helpful attitude have prepared him for the next phase of his career, being a yacht broker for JMYS. John has his yacht salesman license in Florida and is eager to work with many current clients and also looking forward to helping new buyers and sellers.
To contact John:
Mobile – +1 772.215.3720
Email – John@JMYS.com
Licensed Yacht Salesperson in Florida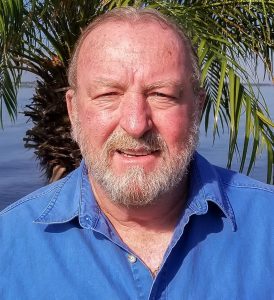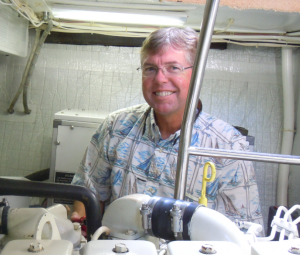 Jeff Merrill
Jeff Merrill grew up in a sailing family and started racing Naples sabots on Alamitos Bay in Long Beach, CA.  He sailed for the Stanford University varsity sailing team and, a few years after graduation, took three years off to compete at the international level campaigning for the 1987 America's Cup.  Jeff started out in Bermuda as a tactician for the Courageous Challenge and was later recruited to join the Heart of America team where he was sailing coach for Buddy Melges and raced as a navigator a few of the AC trials races held in the Fremantle, Australia.
To contact Jeff:
Mobile – +1 949.355.4950
Email – Jeff@JMYS.com
Licensed Yacht Broker in California and Florida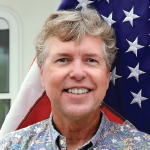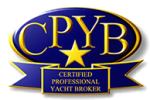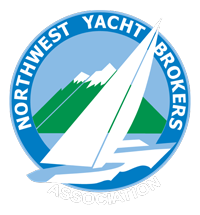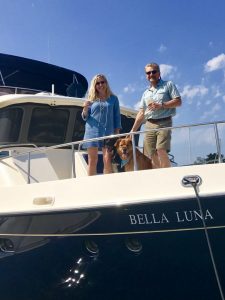 Rob Piwowarczyk

Following their ambitions to live on the water, Rob and his wife Deanna sold their Colorado mountain home and bought their first boat – a Selene 55 Ocean Trawler from Jeff Merrill in 2017.
After moving aboard, they explored the Channel Islands of Southern California and also ran a luxury yacht charter business onboard their trawler.
In 2018 Rob became a licensed California Yacht and Ship Salesperson and joined the JMYS team to share his love of the sea and firsthand knowledge of trawlers with others.
After completing the 2019 CUBAR boat rally from San Diego to La Paz, Mexico Rob and Deanna are exploring the magical Sea of Cortez onboard their trawler, Bella Luna.
To contact Rob:
Mobile – +1 720.490.5662
Email – Rob@JMYS.com
Licensed Yacht Salesperson in California and Florida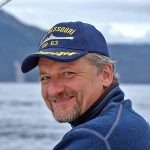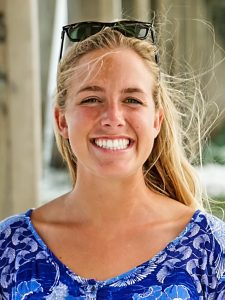 Elle Conwell
Elle Conwell has been around boats and on the water for as long as she can remember. The daughter of competitive sail boat racing parents, she grew up in Southern California and began racing her own sailboat in grade school.
Love of the ocean drew her to Point Loma Nazarene University in San Diego, CA, where she studied and graduated with a degree in business. The campus proximity to the Pacific ocean was a daily reminder of the sea in her blood and kept her lungs constantly filled with salt air. She spent summers working with young children teaching them to sail.
To contact Elle:
Mobile – +1 562.230.8203
Email – Elle@JMYS.com
Licensed Yacht Salesperson in California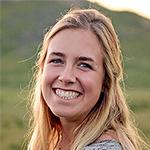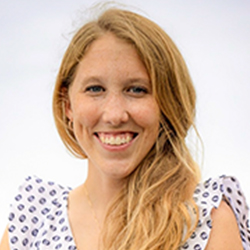 Katy Boyle
Katy grew up on the east coast in New Hampshire, spending almost every weekend on her family's boat. She loved every minute of being out on the water, and continually looked forward to those weekend trips. Despite the hour long drive it took to get there, Katy found herself happily getting in the car each week so that she could spend her time on the water.
Katy graduated from Saint Anselm College in Manchester, New Hampshire in 2016 with a degree in Communications. Due to her adventurous spirit, she studied abroad for one semester in Florence, Italy and found a love for traveling and meeting new people. She held a college internship at the Greater Manchester Chamber of Commerce, which turned into a job in large-scale event planning during her senior year.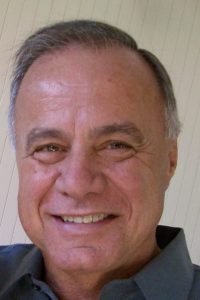 Ray Danet
Ray Danet's entire life has been centered around boating. He has owned several marine business during a multi-decade career in the industry. Ray founded a marine hardware store in Newport Beach, CA called Windward Marine. and owned and operated a boat repair business called Marina Rigging & Maintenance. He also worked several years each for WD Schock Boats and Forespar Marine Fabrication.
To contact Ray:
Mobile – +1 772.215.9616