JMYS Listings
Worldwide professional representation for buyers and sellers of new and used premium brand ocean going trawlers. Providing the experience and personal attention you deserve!
Safe Showing Suggestions
The JMYS team is committed to safely interact with our clients.

JMYS is very pleased to include uVisualize on our home page and acknowledge them as an important strategic partner. The team at uVisualize has collaborated very closely with JMYS for the past several years and do an incredible job for us behind the scenes. They are responsible for producing our YouTube videos and handle all of our website services including the complete refresh of JMYS.com launched in January, 2019. Claudia and Don are smart, responsive and creative.  They have worked diligently to help us grow our business.

Steve D'Antonio Marine Consulting, Inc.
Steve D'Antonio Marine Consulting (SDMC) is an important part of our strategy to help our clients understand the seaworthiness, reliability, safety and value of the boats they purchase and cruise aboard. Steve is a widely respected expert and author on vessel systems and all things mechanical and electrical. His ability to help you assess the quality of any boat you are considering purchasing, or guide you through repairs and refits, is unparalleled. JMYS works closely with Steve on a regular basis, including new build and pre-purchase evaluation projects.

JMYS is pleased to announce that WheelHouse Technologies is now one of our strategic partners. From their early days as Sea Kits to the development and implementation of their vessel maintenance program as WheelHouse we have always been impressed with the products and technology they offer to boat owners. JMYS clients are now able to sign up for the Wheelhouse vessel management program at a preferred rate, please contact us directly to discuss how you can get started.
While researching Trawlers that would fit my idea of a dream boat, I also did a lot of research on boat brokers. One name that constantly popped up in glowing reviews was Jeff Merrill. When the time rolled around to look at a Nordhavn trawler, Jeff was the first person I contacted and I could not be more pleased with that choice.… Read more "Scott Boyd – Nordhavn 47"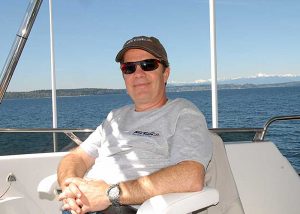 Jeff and Christopher,
I want to take a few minutes to not only thank you both for the amazing job you did in marketing and selling our beloved Krogen, but to also help inform potential clients of yours about some of the techniques and care that you used which made the entire process so rewarding.… Read more "Kadey-Krogen 39 – Stuart, FL"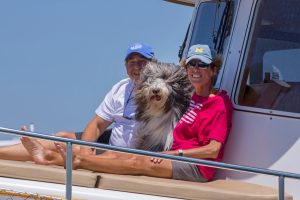 Professional Associations