There is something about a Diesel Duck trawler that will make you stop and stare as they cruise on by. They are a powerful, unique breed of trawler with their steel-hull, sturdy appearance, and as a bonus – they are designed as a sail-assisted Passagemaker that will leave you intrigued as to what else they can offer. The JMYS team had the privilege of being a part of many Diesel Duck sales over the last few years, and with each sale and listing we grow more familiar with the brand.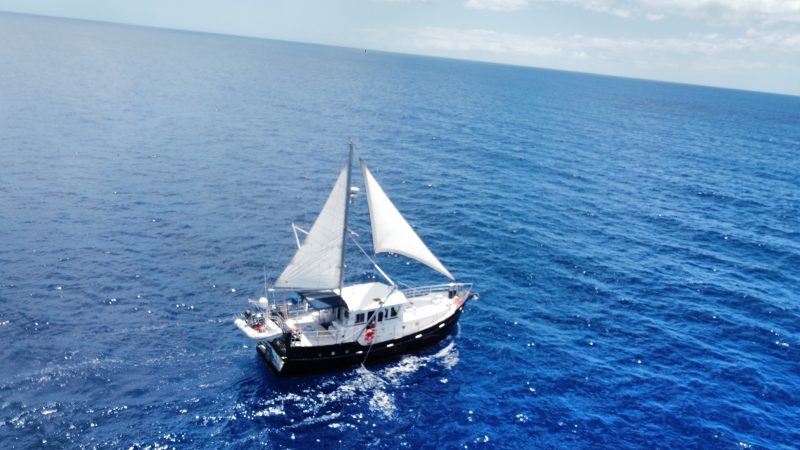 The Diesel Duck 462 was designed by George Buehler and manufactured by Seahorse Marine yard in Zhuhai, China. They can travel shorthanded and safely anywhere in the world including extreme ice latitudes.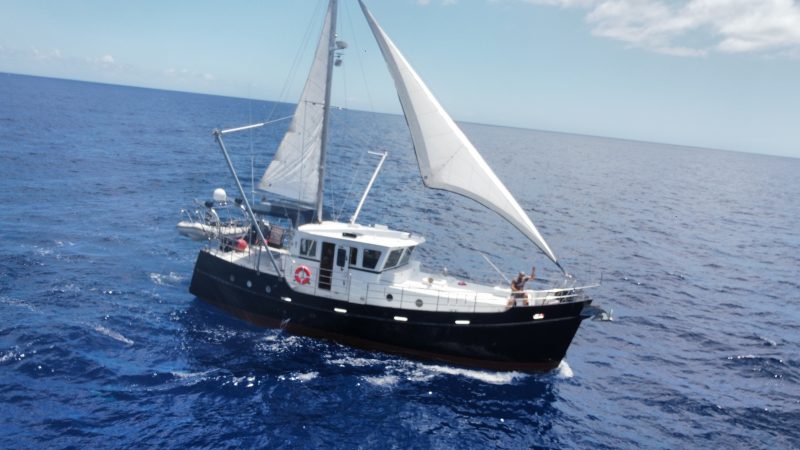 To answer a commonly asked question – why have a trawler with sails?
The sailing rig with spars and outriggers on a Diesel Duck 462 serves three key functions:
The sails provide stabilization while under power reducing fuel consumption while motor sailing.
The sails plan serves as a "get home" package if you have an issue with your main engine.
The paravane outriggers provide stabilization underway and at rest.
To learn more about the Diesel Duck 462, please visit the dedicated website:
We have an under-sail video you can watch, courtesy of Josh and Sophia Johnson.
https://dieselduck462.com/video-tour/
Thank you to Josh and Sophia Johnson aboard La Costa in Honolulu for sending in these excellent photos! We encourage you to follow along with their travels on their Facebook and Instagram pages.
Facebook: https://www.facebook.com/MV-La-Costa-101590215290759
Instagram: https://www.instagram.com/mv_la_costa/
To build your own new Diesel Duck, contact Bill Kimley of Seahorse Marine in China.
To get connected to the "flock" there is an internet group here: