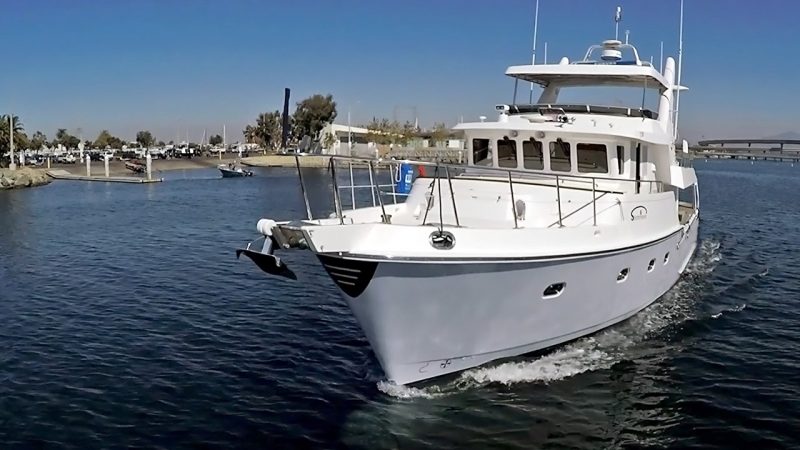 Spending time with clients, onboard and underway over the years has been a great way to merge the progression from clients to friends to family.  There is a special camaraderie involving trust, respect and enjoyment that occurs when you travel underway with good company; there's nothing that can't be shared and inevitably the pleasurable experience is enjoyed by all.
The consummation of a trawler sale is normally a major event in a lifetime.  We realize the importance this lifestyle offers and spend considerable effort to make sure the final selection is the right choice.  It's a process from the search to the close and involves uncountable calls, emails and texts. The follow up and interchange never ends and over many years in the business (decades) Jeff has met hundreds of trawler owners, helped many of them with their purchase and the familiarity through contact and communication naturally evolves from client to friend pretty quickly.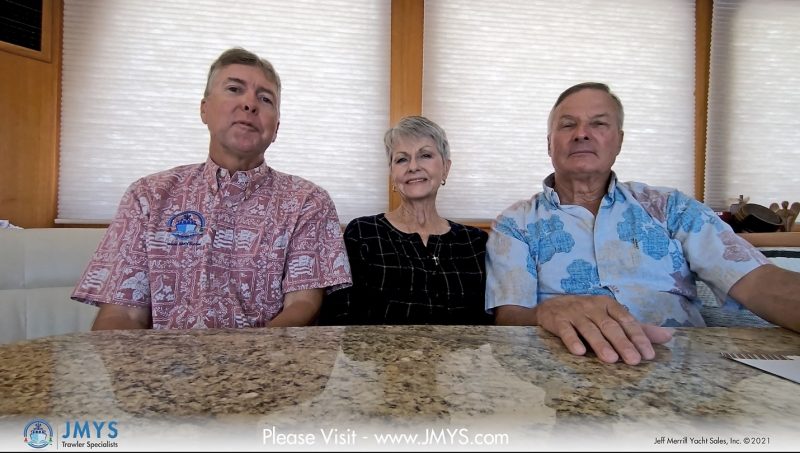 Jeff was recently invited to crew with Don and Paulie Grover on their international slip transfer from Pier 32 Marina in San Diego to the Hotel Coral Hotel and Marina in Ensenada, MX. They are two-time JMYS clients.  Don and Paulie asked Jeff to sell their Nordhavn 46 several years ago and then had Jeff help them purchase their Nordhavn 57 – both named StormHaven.  Two boat deals allows a lot of time to get to know each other and the Grover's have continued to remain in close contact with Jeff over many years.
This international relocation (sounds more intriguing than it really was) was part of an annual migration for Don and Paulie, so it was not an uncommon trip. Jeff was there to offer an extra hand in boat operation and to ensure a smooth trip.   Not really needed for operations, Jeff brought his camera along to roll tape and see if he could capture this veteran team who have slipped the dock lines and taken to sea so many times it's almost second nature.
The delivery was a success – the weather cooperated, the seas were calm and StormHaven had a short and sweet day run.  Jeff, Don, Paulie and Bootsie (their cat) made the trip with ease and spent a day in Ensenada before Jeff returned home.
It was really a routine, non-event for the crew, but this 72-mile documented journey has become one of the most popular JMYS YouTube videos.  We thank you for watching as we celebrate one month since being posted with over 100,000 views!