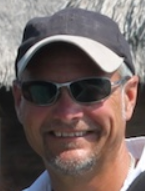 We are very pleased to announce the addition of Andy Nemier to the JMYS team. Andy is now formally licensed in California and looking forward to working in the pleasure boat side of the marine industry he loves.
Andy Nemier brings a lifetime of real-world boating experience, (and his passion for being underway) to our clients. Andy will add incredible value to our international sales efforts by offering his experience to sailors and trawler owners who want to become Long Range Cruisers. His very approachable manner allows him to easily make friends, especially with fellow boaters.
Andy's background is in the Offshore Energy sector, specifically involved with Subsea Installations.  He has worked as a Saturation Diver, Submarine Pilot, and Offshore Construction Superintendent for over 34 years.  His working projects have taken him all over the world to various ports of call.  All of his working life has been at sea.
Andy & his wife Julie, own a Nordhavn 62,  INFINITY, and are presently engaged in a circumnavigation and in the South Pacific.  (Next transit – Hawaii to New Zealand).  The Nemier's are 'out-there, doing it', obtaining hands-on knowledge living the trawler lifestyle, gaining invaluable insights which will be passed directly onto our clients.
Here is a link to their blog: https://n62infinity.com/
Andy currently lives at sea, and considers himself blessed to share his passion for the yachts which take us safely across any body of water, from bays to oceans, welcome Andy.
You can reach Andy directly via:
Email:   nemier@fastmail.fm
Mobil phone: +1 778-388-3483