It seems that once the New Year rolls around, trawler owners get the itch to head south to where the days are warmer, the cruising is plentiful and the adventures are endless  – and for many, that destination is the Bahamas. Just off the coast of Florida, the Bahamas are an accessible destination for trawler owners and their guests to flock to.
So what is it about the Bahamas that draws cruisers down? The easy answer is that the Bahamas offer something for everyone on board. The fishing is fantastic, the water temps and visibility are great for snorkeling, diving, and other recreational activities and the connection to the trawler community is everywhere!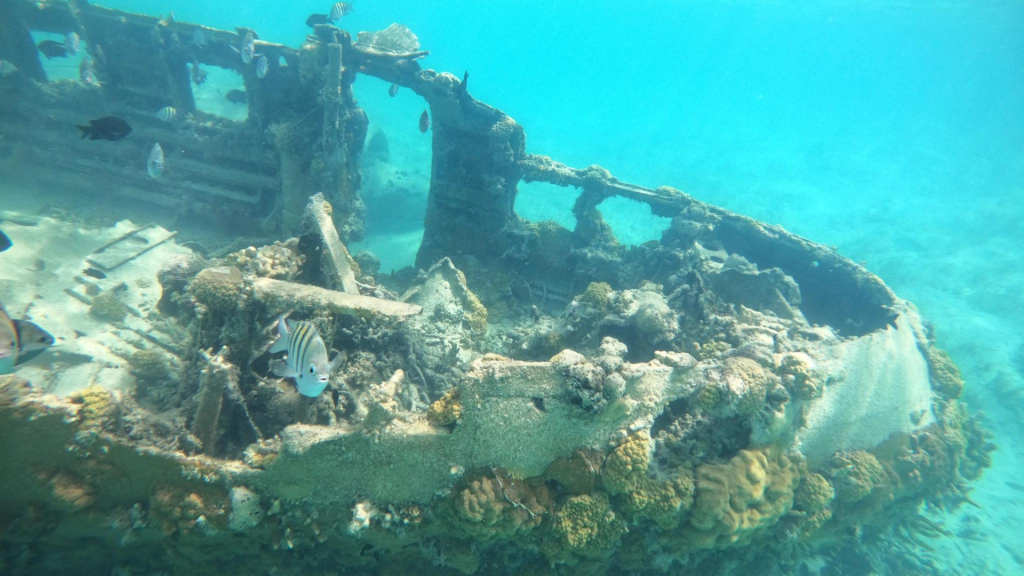 Neil and Kathleen Donohoe aboard Nordhavn 50 Granuaile are on a two-three month cruise to the Bahamas, and recently enjoyed a snorkeling expedition in Norman's Cay, exploring underwater plane wrecks and exquisite reefs. From their blog, Cruising on M/V Granuaile, they wrote:
"It's hard to describe the beauty of the water here- it's unique, crystal-clear turquoise blue is unlike anywhere else. The water is a tempting 80 degrees and the air temperature about the same. We have to keep remembering that it is still winter and keep thanking our lucky stars that we get to have this adventure."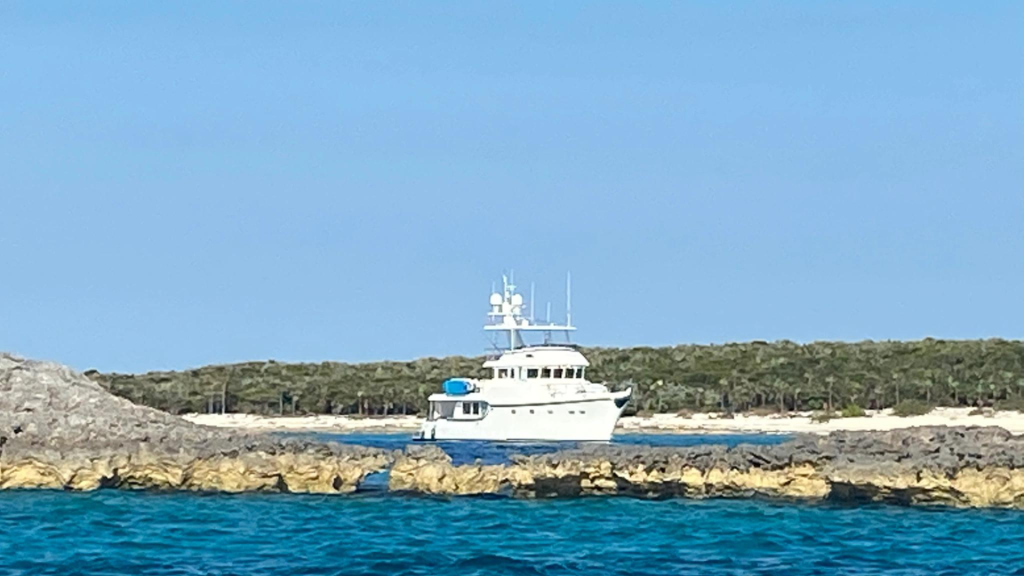 Over in George Town, Sam and Cindy Booke, aboard their Nordhavn 60 Booke-End have been making the most of their time, connecting with the trawler community on land, dinghy and out at sea. In just one weekend, they ran into the crew aboard Nordhavn 47 Dagny, Nordhavn 50 Les Voguer and Nordhavn 60 Encore. The community of cruisers in the Bahamas are friendly, outgoing and well, as Cindy puts it:
" Nordhavns, like one big family!"
Take a look through their blogs, which are featured as JMYS Trawler Adventure blogs. Both of these trawler blogs are current and filled with wonderful stories of their cruising and friends they meet along the way.
Wherever your cruising takes you in the Exumas, you are sure to make lifelong memories and friends.
Are you Bahamas bound?