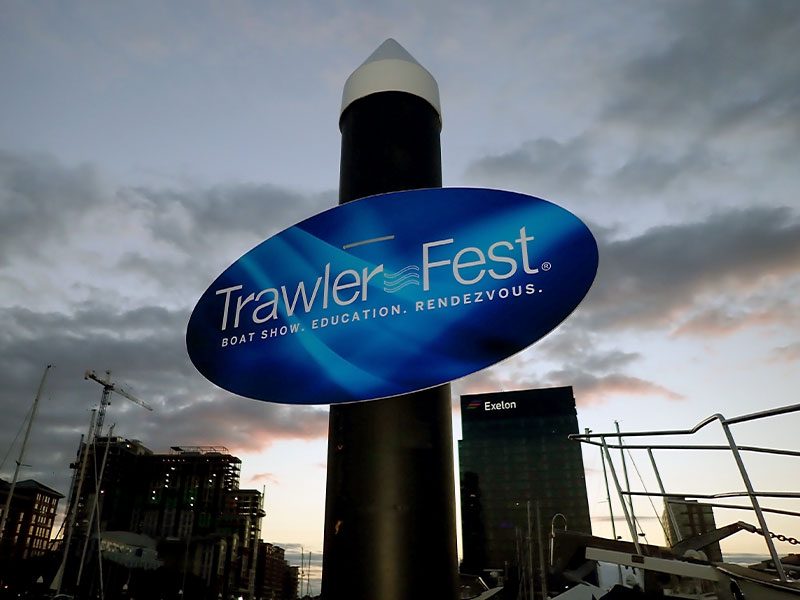 See you at the Baltimore, MD TrawlerFest!
September is here, and although summer is coming to an end, we have one more great PassageMaker event to look forward to that will make us long for summer: Baltimore TrawlerFest! This is their third and final event in the series for 2019.
Baltimore TrawlerFest begins with seminars on Tuesday September 24th.  The in-water boat show is open on the Thursday the 26th and concludes on Saturday, September 28th.
We have a Promo Code that you can use that may provide a 20% discount:  Merrill.
Trawler Fest is hosted at the Harbor East Marina, located in the center of Baltimore's Inner Harbor.  General admission is $15 in advance and $18 onsite. Also, seminar participants enter the in-water boat show for free on the day of their seminar.
From our team, Jeff Merrill and Elle Conwell will be attending. Jeff is giving two talks: Dialing-In Your Trawler and Offshore Essentials, both on Saturday. He is also moderating Cruiser's Perspectives on Friday.
Cruiser's Perspectives from 2:00-4:00pm on Friday is a panel event with expert cruisers and industry professionals answering a variety of questions. This year's participants include Bruce Kessler, Steve Zimmerman, Eric Kunz, Chris Parker, John Clayman, Ken Fickett, Rudy Sechez and Karen Alt. During the event, panelists will tell stories, offer advice, and answer questions from the audience.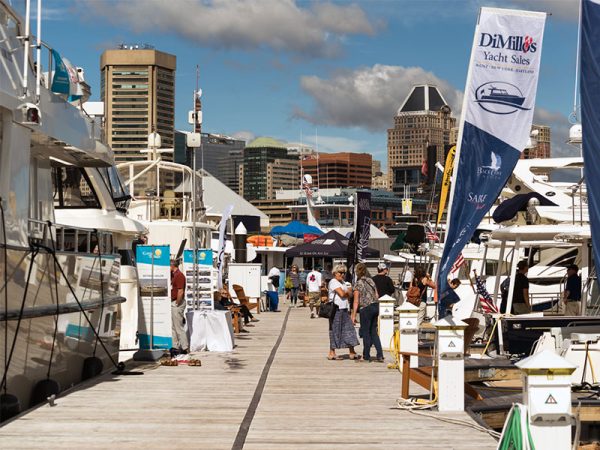 If you are looking for great ideas and best practices aboard your trawler, Dial-In Your Trawler is a great class. Jeff has collected extensive techniques, tricks, and tips throughout his over twenty years as a Yacht Broker. This class offers solutions and improvements that take away many common issues. Dial-In Your Trawler is from 8:30-10:30 on Saturday.
Following his first Saturday lecture, Jeff is teaching Offshore Essentials. This class focuses on how to prepare yourself and your vessel for time underway. Jeff has logged more than 20,000 miles offshore on trawlers with a majority of that time was spent training clients. Jeff will share fundamental skills to ensure safety underway. This class goes from 1:30-5:00pm Saturday.
Aside from these classroom presentations, you can find us walking the docks and we always look forward to meeting and talking with fellow trawler enthusiasts.
Please call Jeff on his cell +1 949.355.4950 if you would like to set up a time to meet with him.
You can find more information about seminars and ticketing with this link:
https://www.passagemaker.com/trawlerfest/trawlerfest-baltimore-2019
Seminars:
Tuesday-Saturday, September 24-28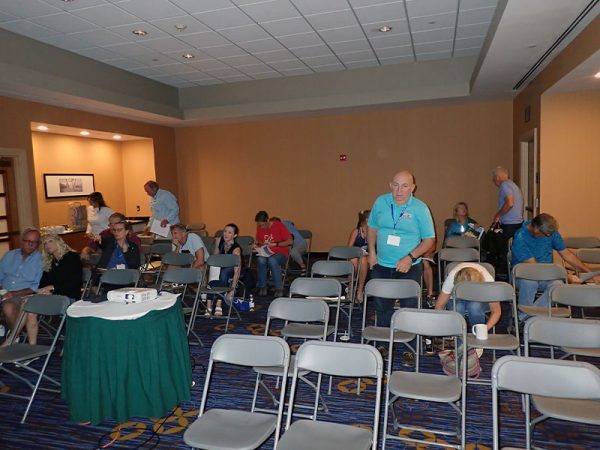 In-Water Boat Show:
Thursday-Saturday September 26-28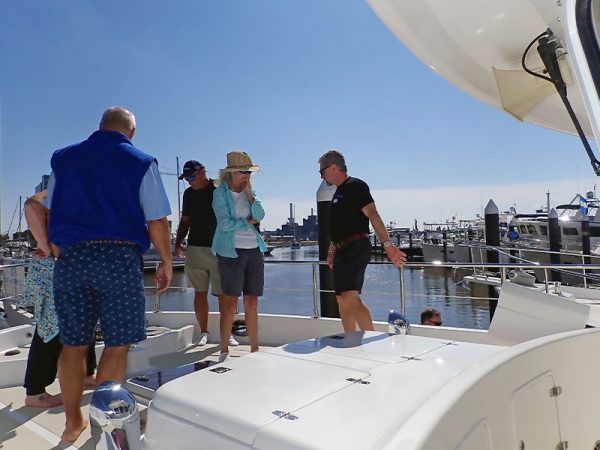 IN-WATER BOAT SHOW  
HARBOR EAST MARINA
40 International Drive
Baltimore, MD 21202
General Admission: $15 in advance, $18 onsite
Available for Thursday – Saturday, valid one day only
Hours: 10 a.m. – 5 p.m.
Kids up to age 14 enter for FREE!
Seminar participants enter in-water boat show free on day of seminar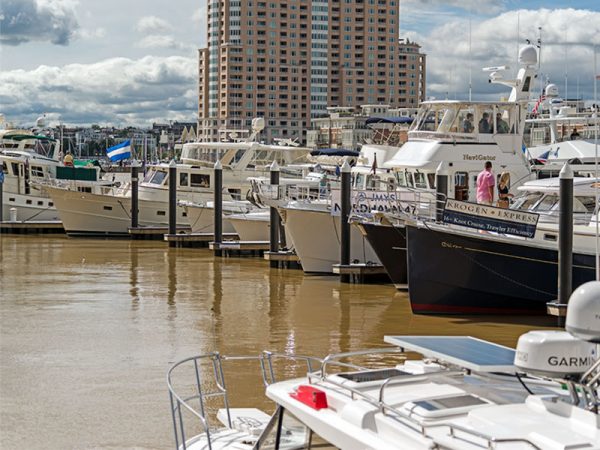 VIP Packages Available:
5 Day VIP – $549
The 5 Day VIP PACKAGE includes:
• General Admission to all Three (3) days of TrawlerFest's In-Water Boat Show
• Unlimited access to seminars (Tuesday-Saturday)
• Entry for one (1) to Thursday's VIP Activity
• Entry for one (1) to Friday's Docktail Party
• Value: $1105, 55% savings
• Diesel Engine course, Multi-Function Displays, and Boat Handling On The Water are NOT part of the VIP package
3 Day VIP – $449
The 3 Day VIP PACKAGE includes:
• General Admission to all Three (3) days of TrawlerFest's In-Water Boat Show
• Unlimited access to seminars during show days, Thursday – Saturday
• Entry for one (1) to Thursday's VIP Activity
• Entry for one (1) to Friday's Docktail Party
• Value: $615, 45% savings
• Diesel Engine course, Multi-Function Displays, and Boat Handling On The Water are NOT part of the VIP package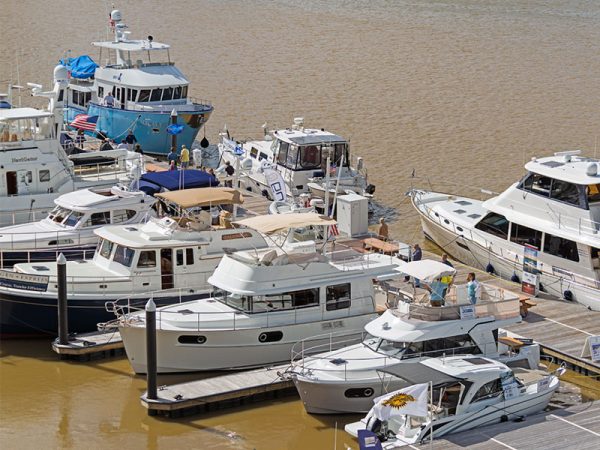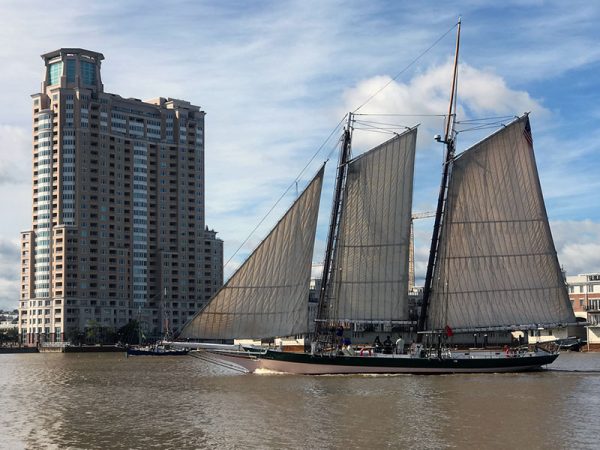 HOTELS
Courtyard Baltimore Downtown/Inner Harbor – $179
1000 Aliceanna Street
Baltimore, MD 21202
Book your group rate for TrawlerFest
443-923-4000
Booking by phone use code: TWFC
Hilton Garden Inn & Homewood Suites Baltimore Inner Harbor – $169
625 S President Street
Baltimore, MD 21202
Book your group rate for TrawlerFest
443-392-9012
Booking by phone use code TRA