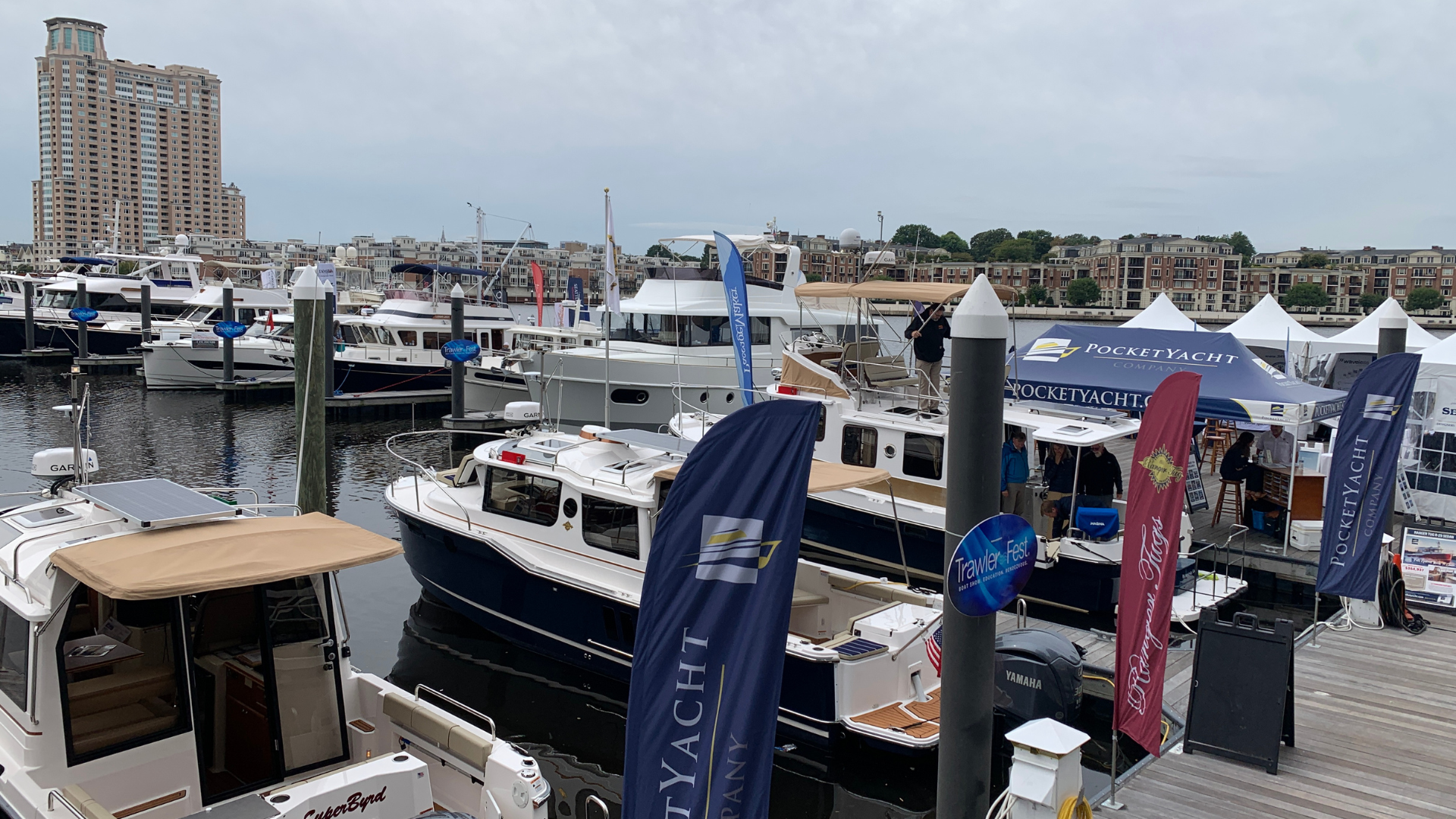 JMYS was back at Baltimore's Inner Harbor for the last Trawlerfest of 2022!
This event is put on by Passagemaker Magazine, and is a great educational opportunity to find out more about the trawler lifestyle, whether you are new to cruising or just an old salt continuing to learn.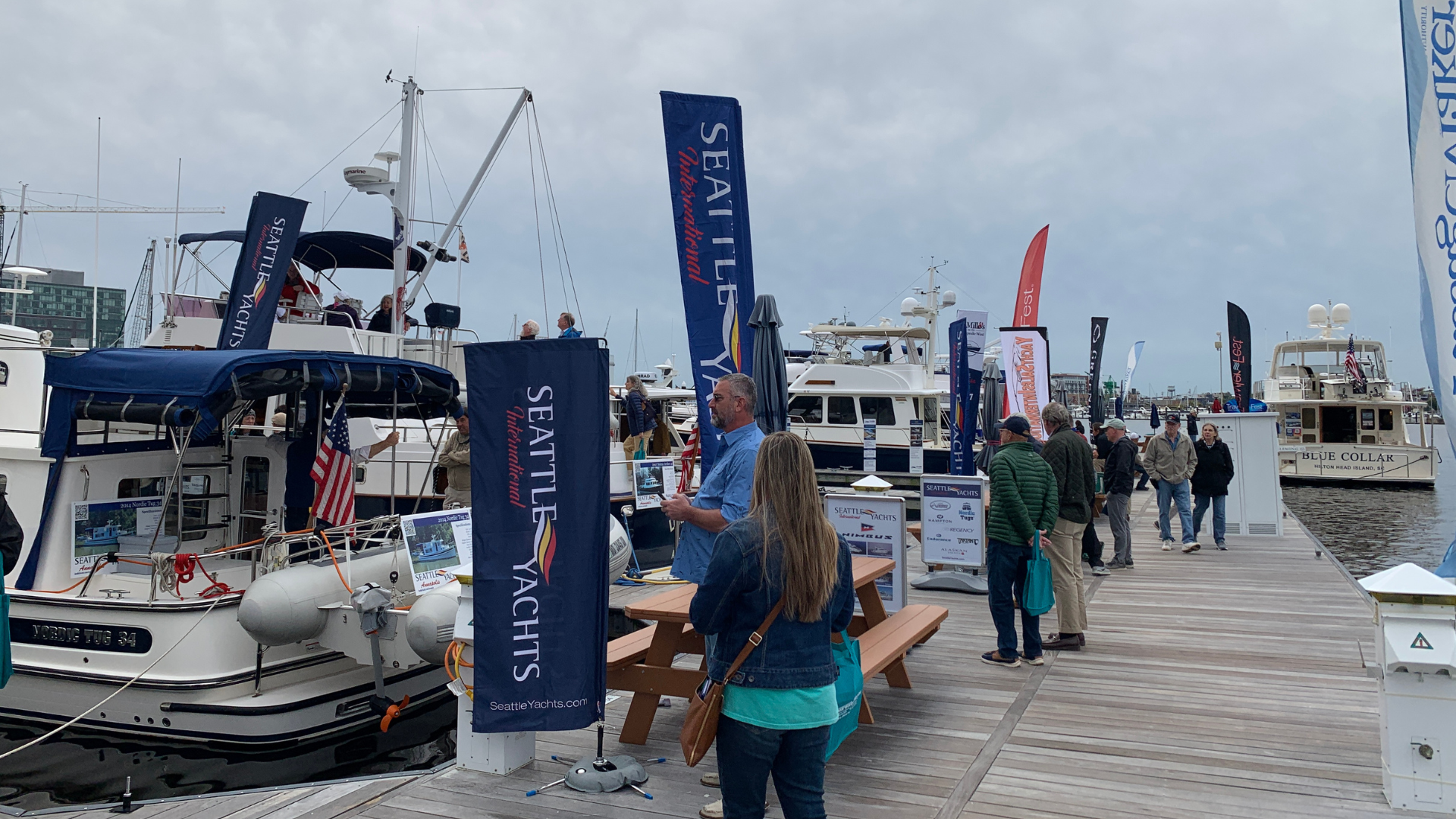 Jeff Merrill, along with wife Pam Merrill, and Mark Pittman were on hand for the duration. JMYS had a booth on the docks and there was a lot of foot traffic between the seminars in the Marriott and the boats on the docks.
We especially enjoy this area to host Trawlerfest, as it is centrally located in Baltimore and walking distance to hotels and restaurants!
Catching up with friends after seminars was easy to organize and we had a great time overall.
The seminars were engaging, the people were friendly, and the boats are always beautiful.
Didn't make it to Trawlerfest? Enjoy this recap!
(We hope to follow up with a Dock Walk and Talk video, in production now.)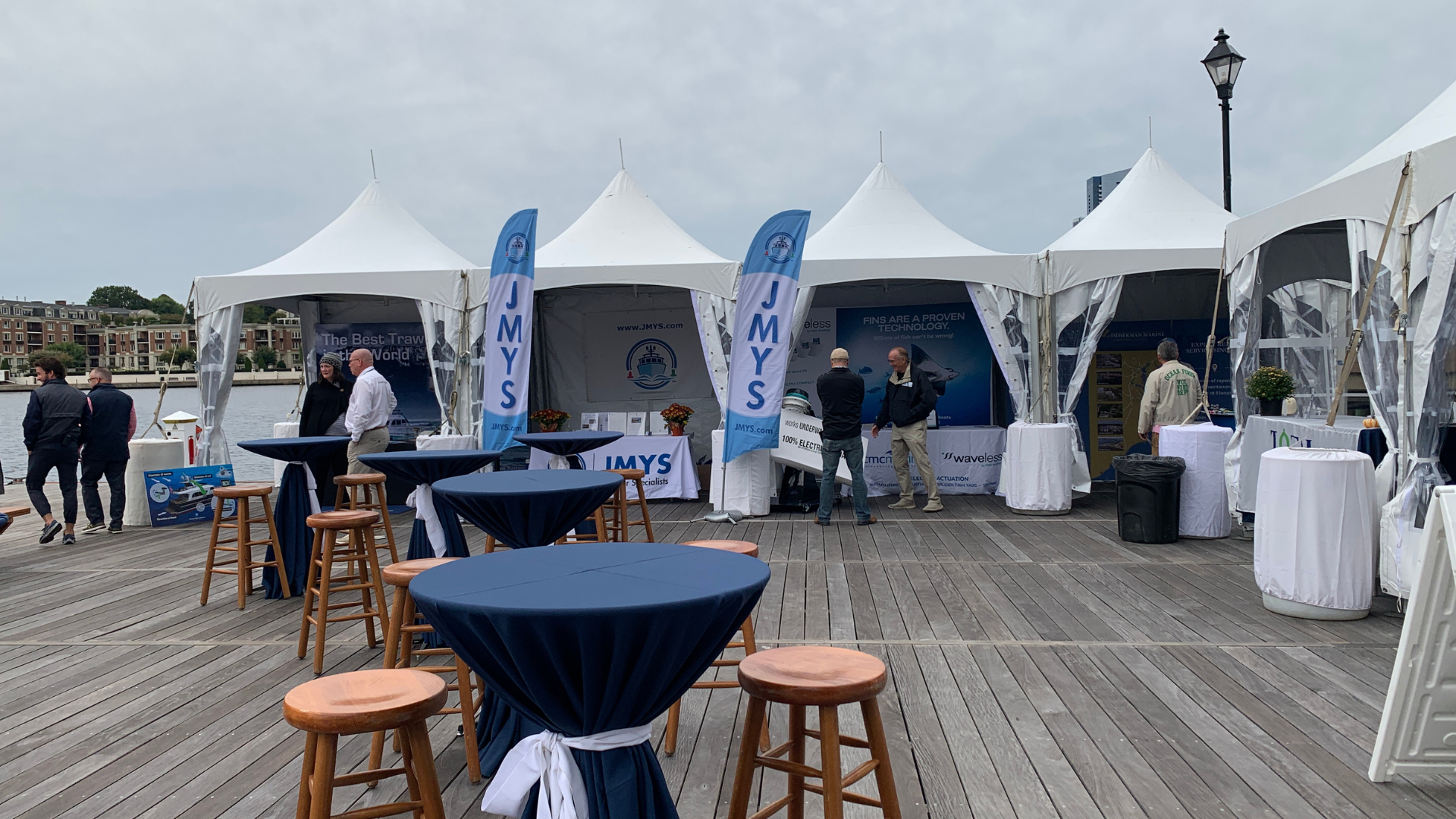 JMYS was a sponsor of this event, and we had our booth on the dock, nestled between our great neighbors, Patrick Noor of DMS from Holland and Buddy Morgan of Waveless by CMD Marine. Jeff found himself all over the event, from teaching seminars to catching up with friends and clients on the dock. Luckily, JMYS broker Mark Pittman was at the booth greeting new faces and enjoying his first Trawlerfest event!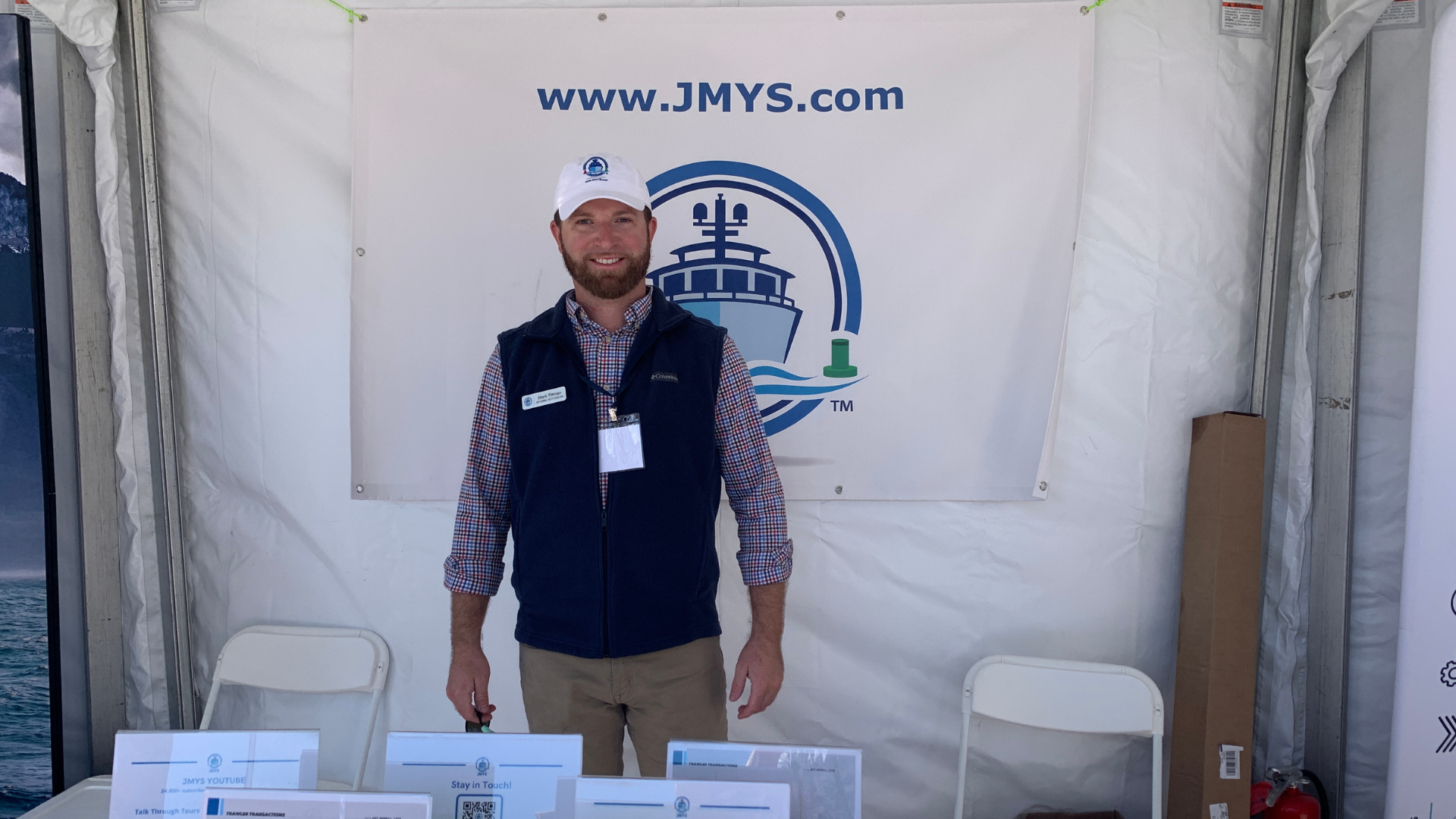 The boat show portion of Trawlerfest is something we really look forward to. The selection changes every year, but the quality never ceases. This year, we were fortunate with the variety of boats present and they gave future owners a chance to climb aboard to see which styles and sizes work for them.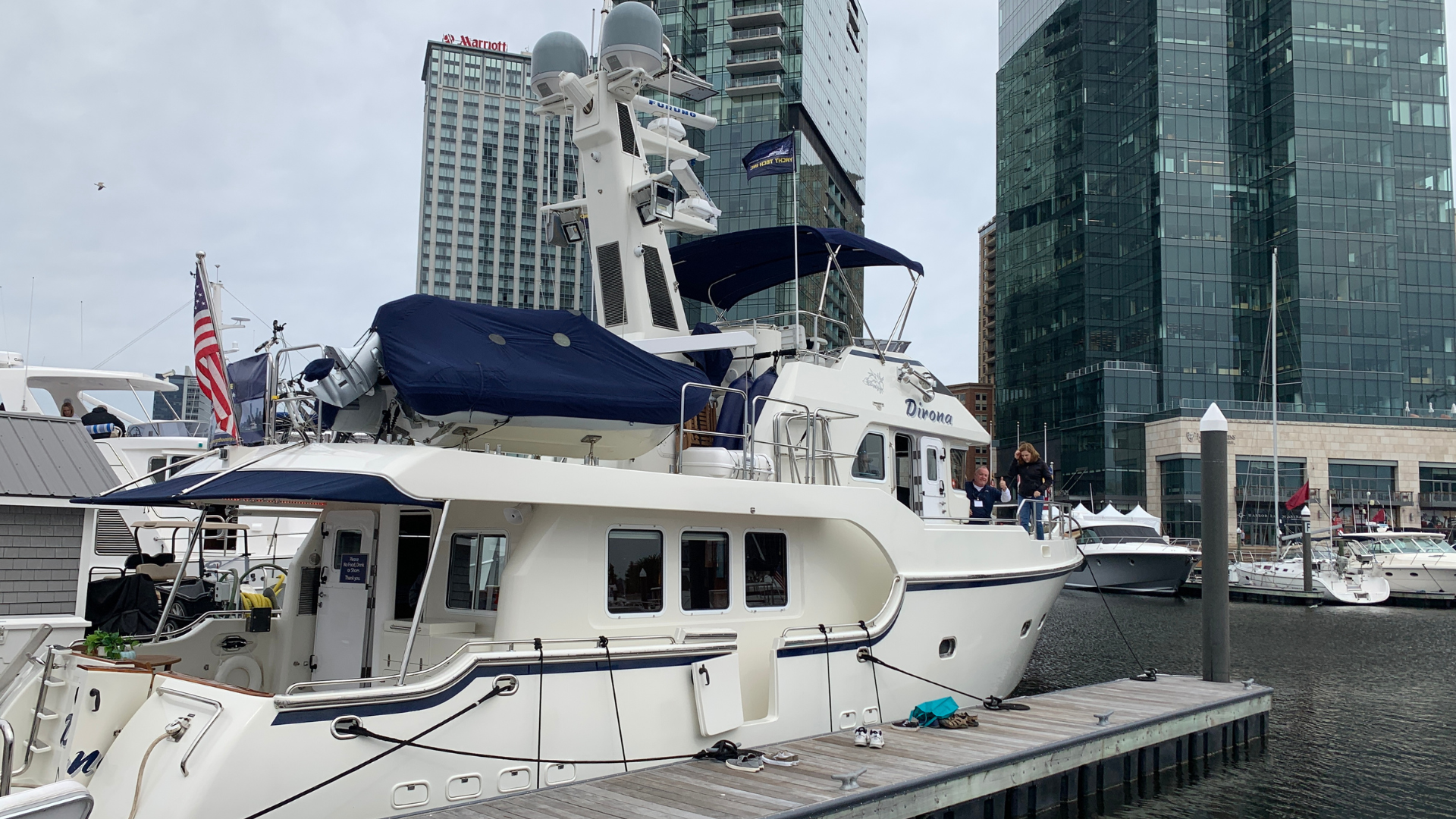 Below is the list of trawlers expected.  Most made it and a few visitors arrived including a Selene 54 JMYS client (the boat was purchased in WA two years ago and shipped to the east coast.  One of Jeff's favorites was Dirona, the Nordhavn 52 he helped build when still at PAE and offered for sale (in excellent condition!) by our friends at YachtTech who allowed us to visit aboard – very impressive.
From the TrawlerFest website: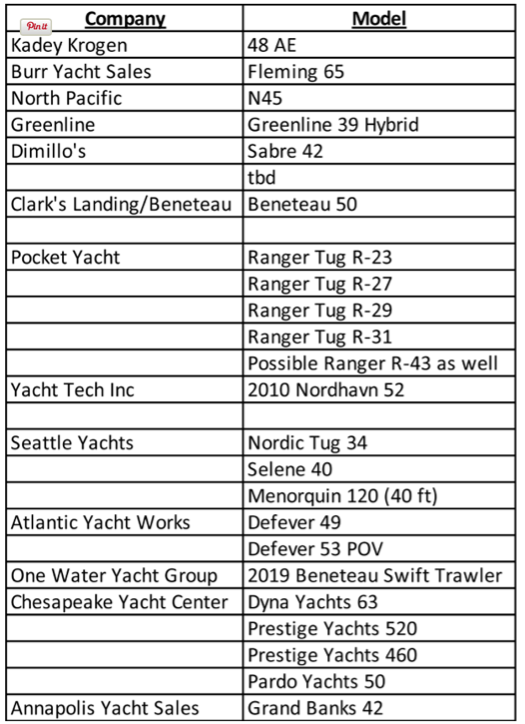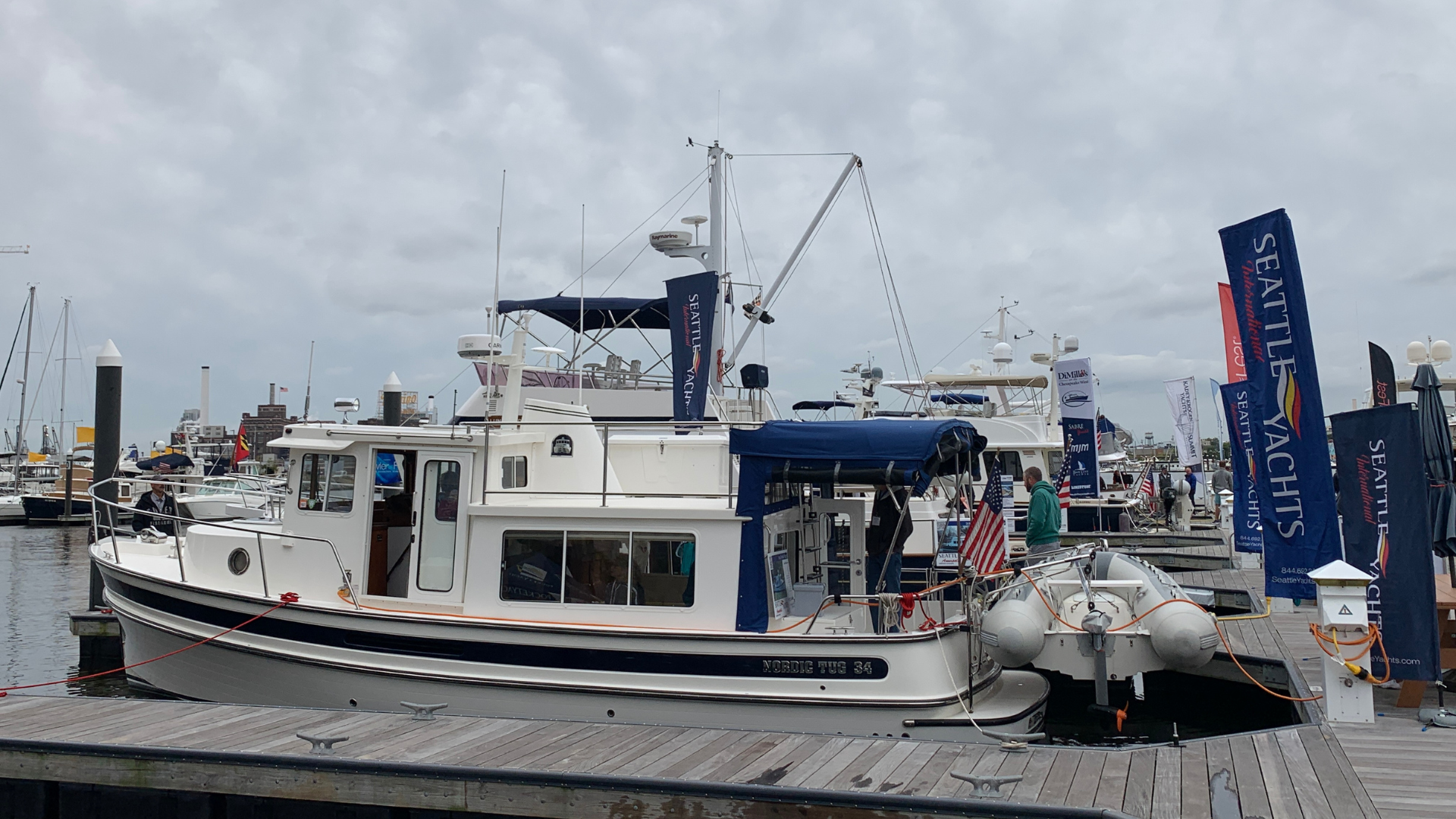 Bill Nieman from North Pacific Yachts, Julie Jarvie from Passagemaker and Jeff.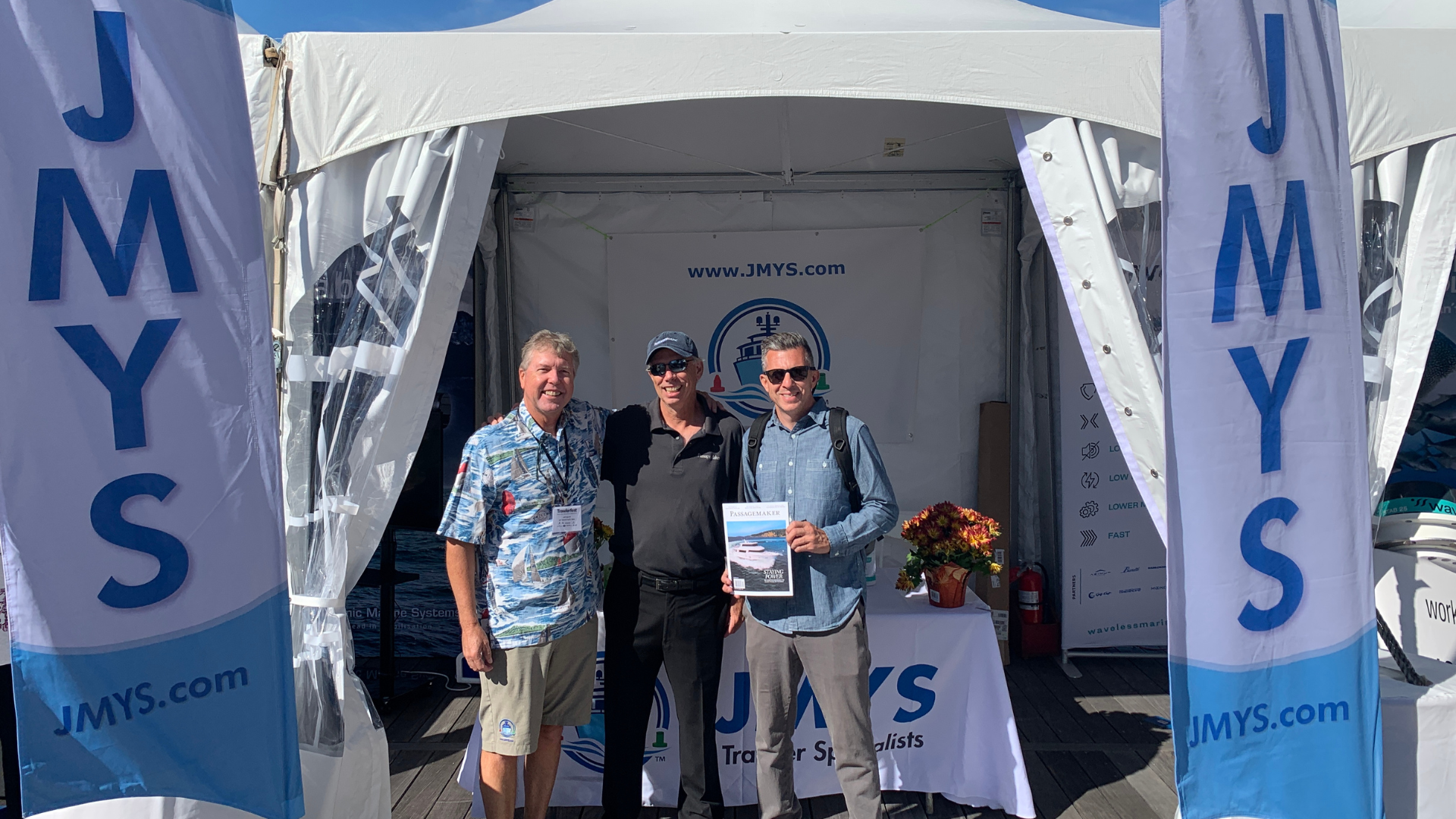 Jeff with publisher Wade Luce and Editor-in-Chief Jeff Moser from Passagemaker.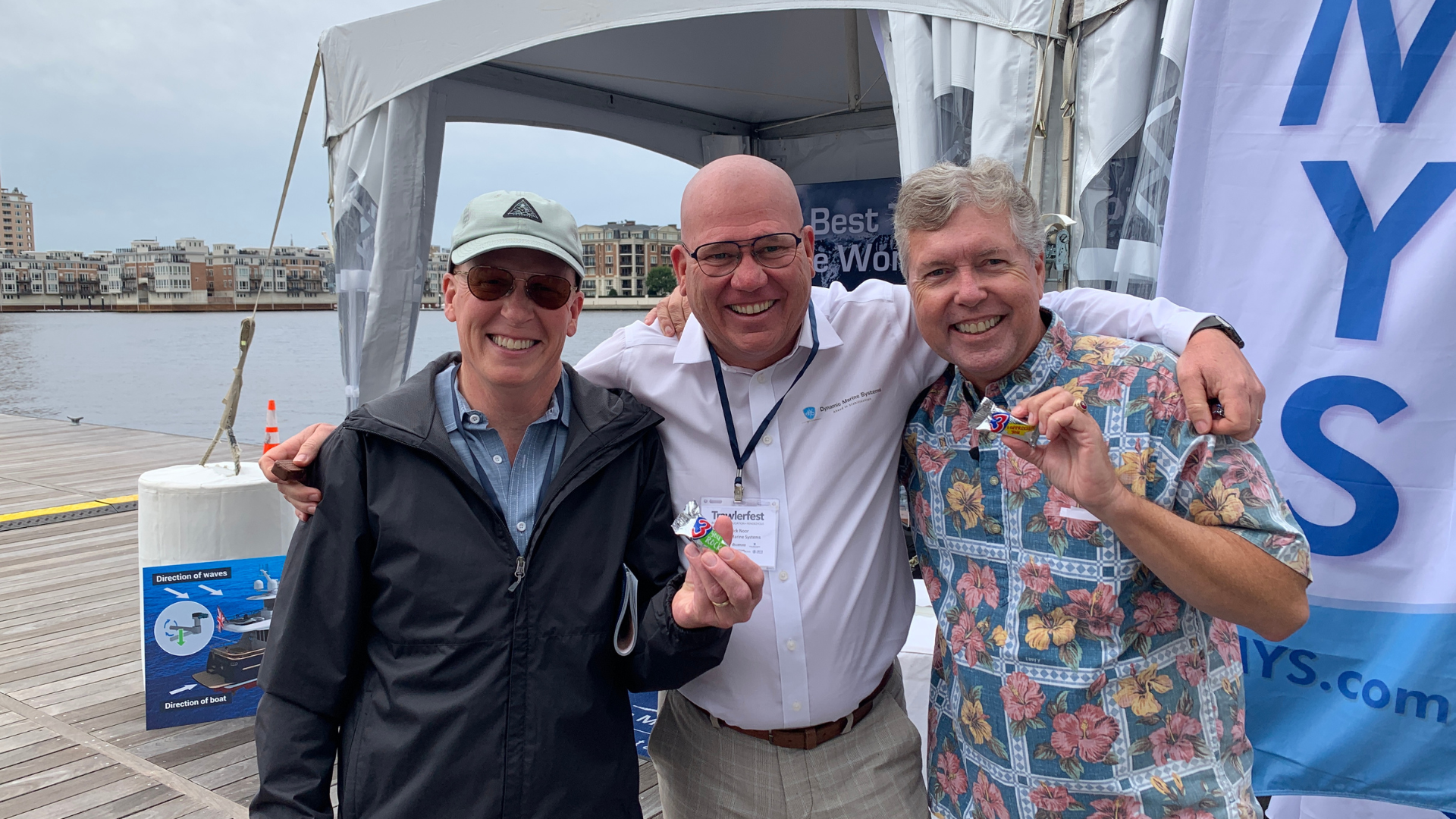 Bill Nieman from North Pacific Yachts and Patrick Noor from DMS stabilization enjoying early Halloween Three Musketeers candy with Jeff.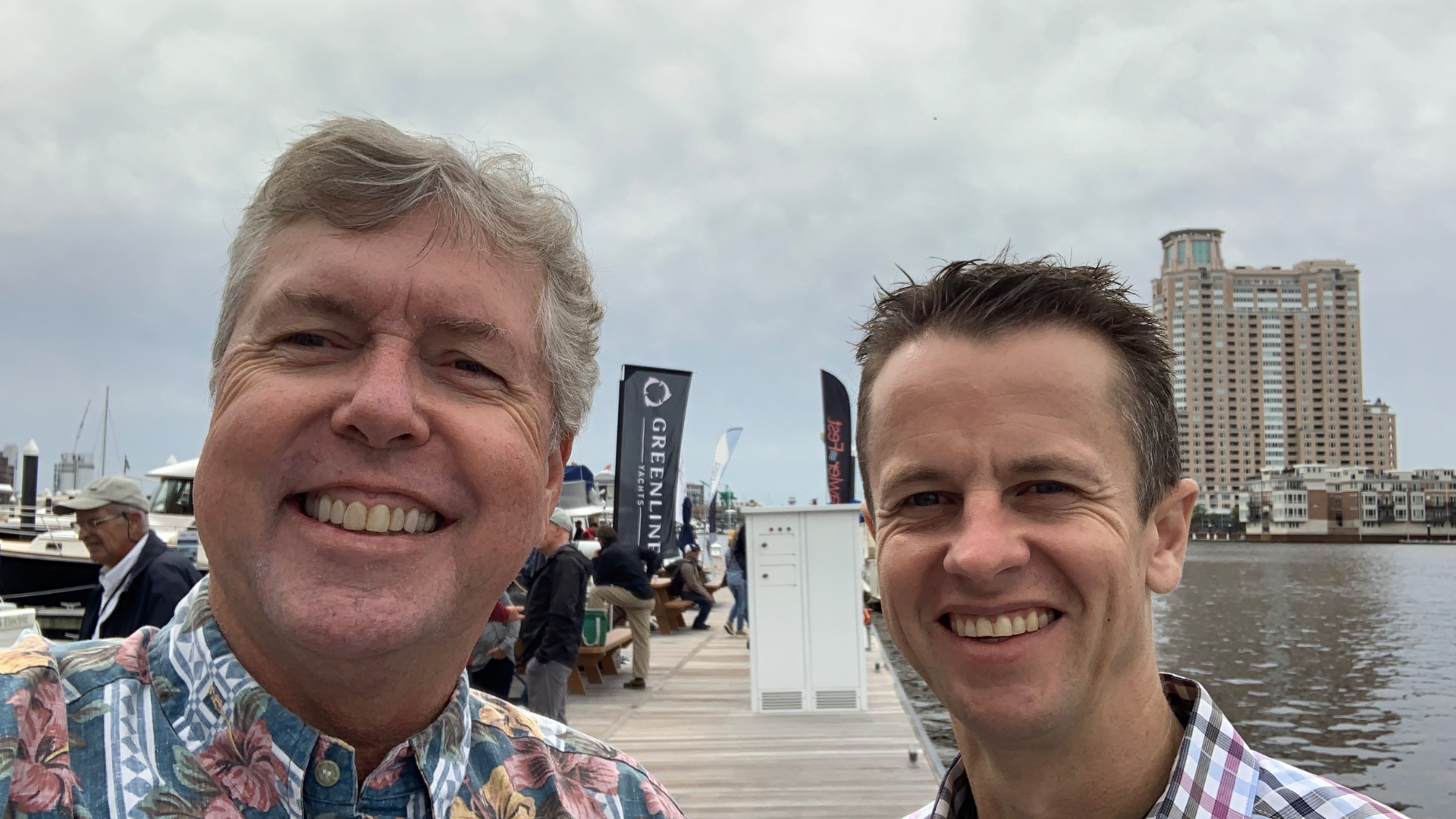 Jeff with Trevor Brice from North Pacific Yachts.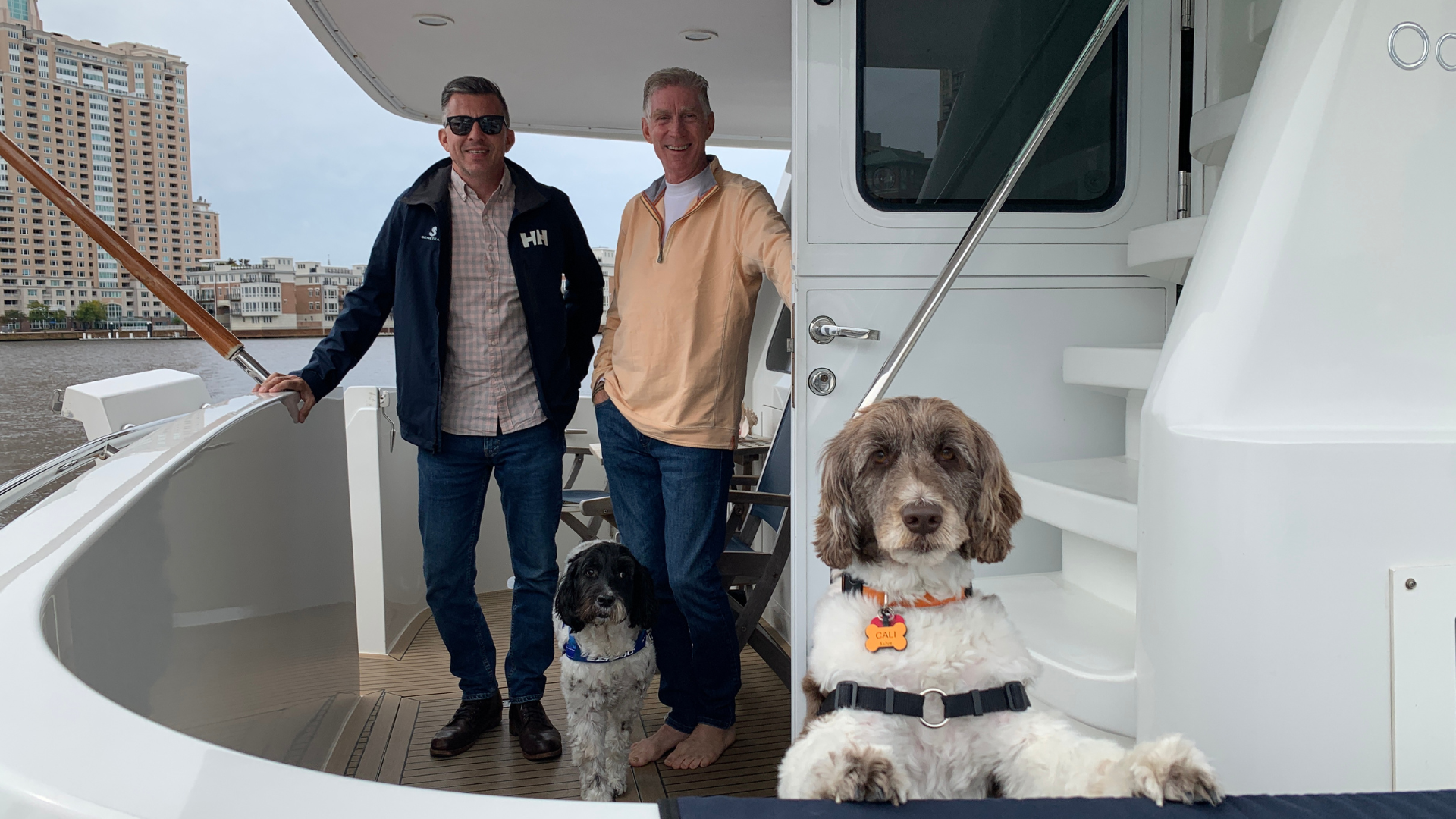 Jeff Moser visiting Bob Arrington and crew aboard Liberdade.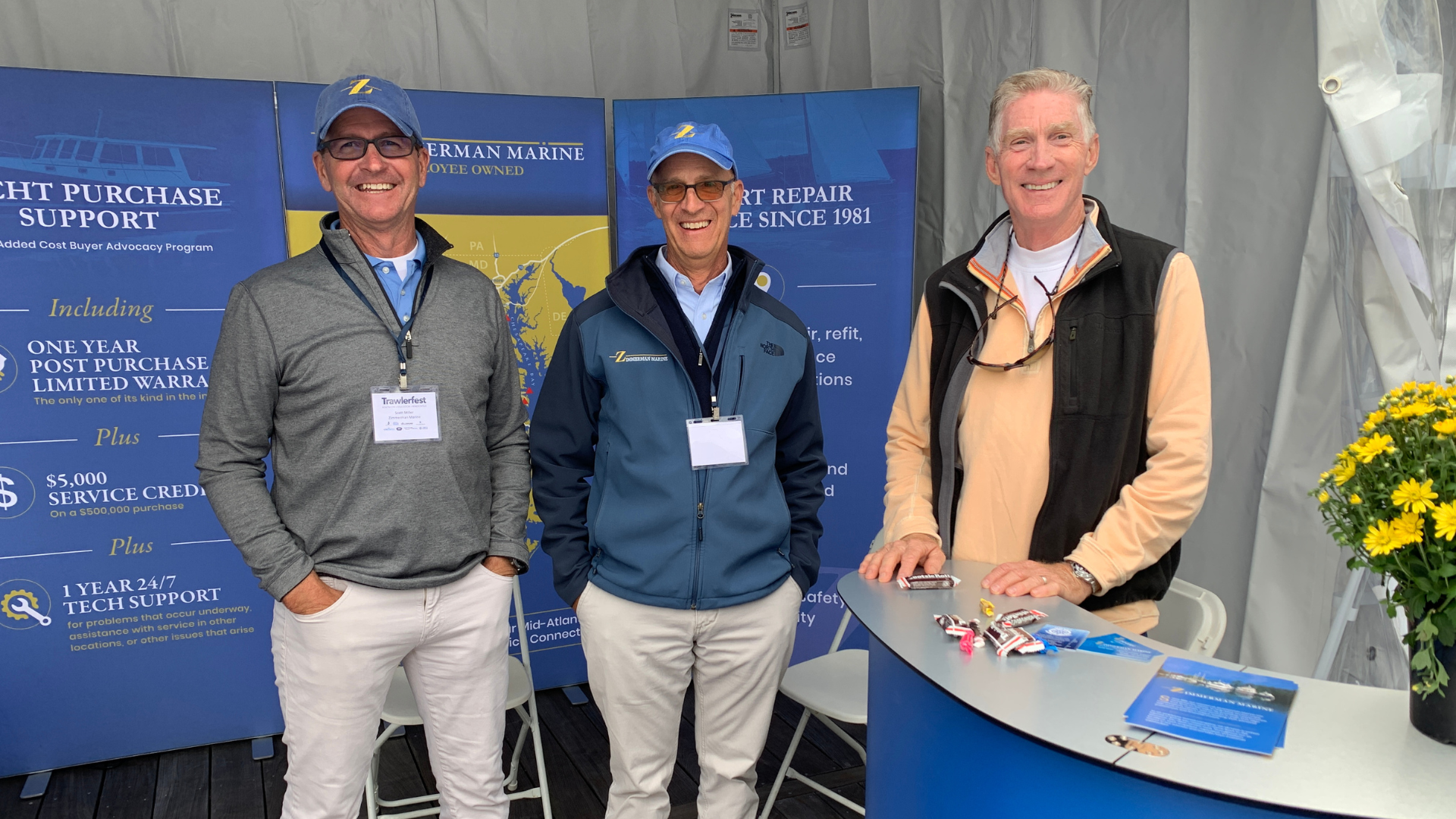 Scott Miller, Steve Zimmerman and Bob Arrington in the Zimmerman booth.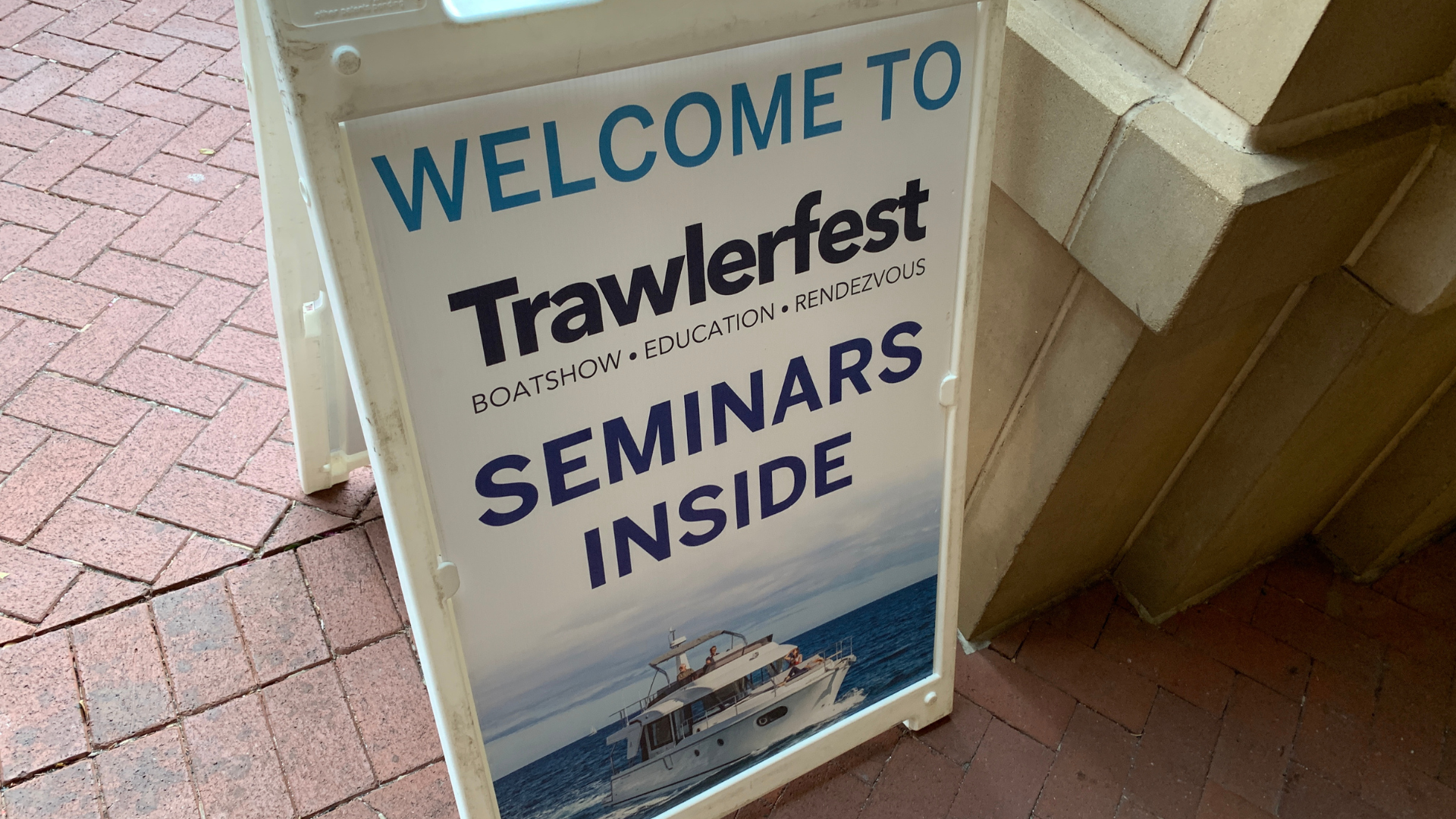 To kick off the seminars on Wednesday, Jeff taught his course, Trawler Buying Tips, to a full class of eager participants wanting to learn more about the trawler buying process – from contract to closing.  Joining Jeff were surveyor Karen Alt, lender Cindy Lewis, and veteran yacht broker, Mike Titgemeyer.
On Thursday, Jeff taught his course, Offshore Preparations, to a more veteran cruising audience. This course teaches cruisers who are ready to travel non-stop for days and offers education on engine room checks, standing watch, and other necessary tasks.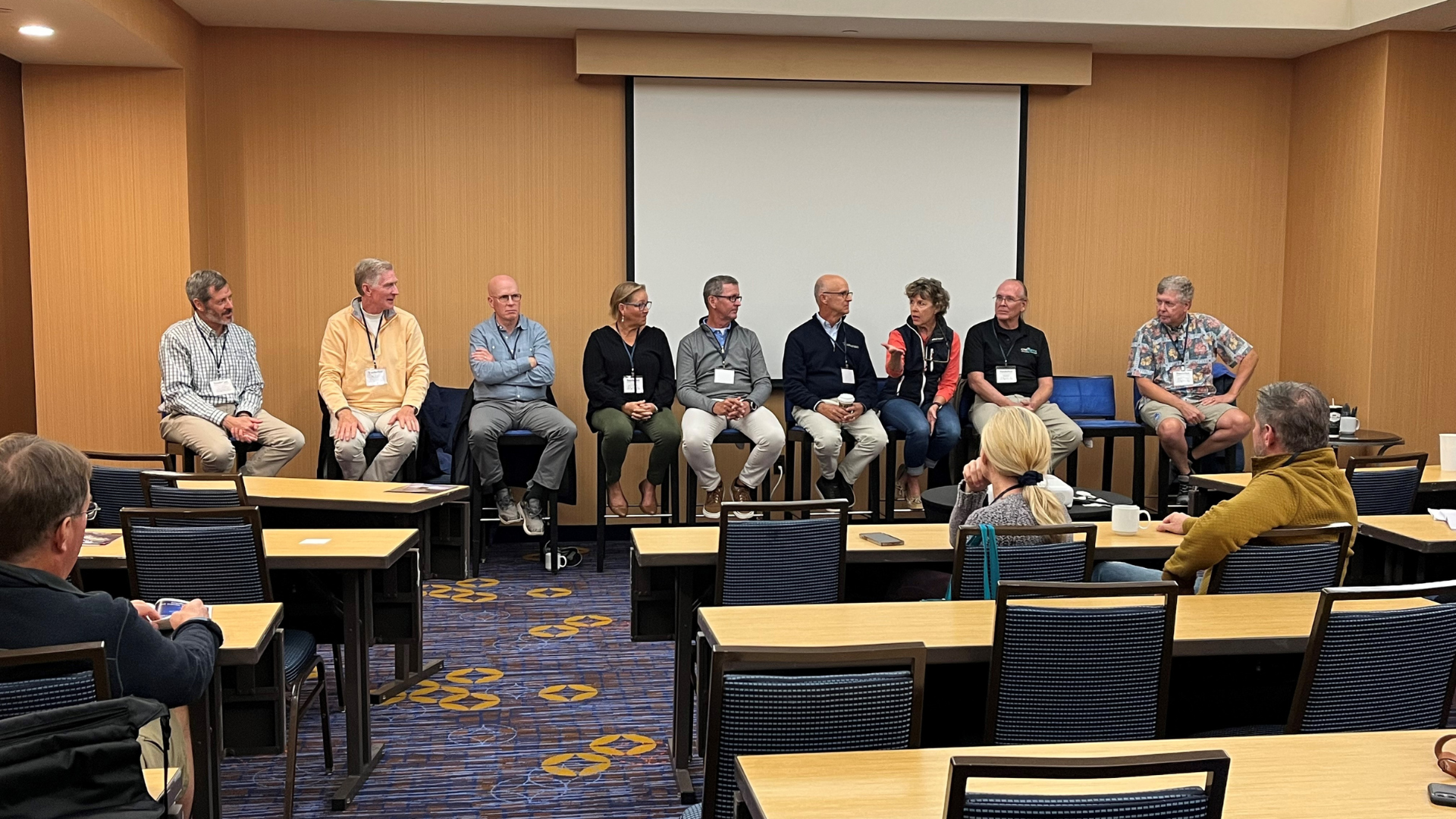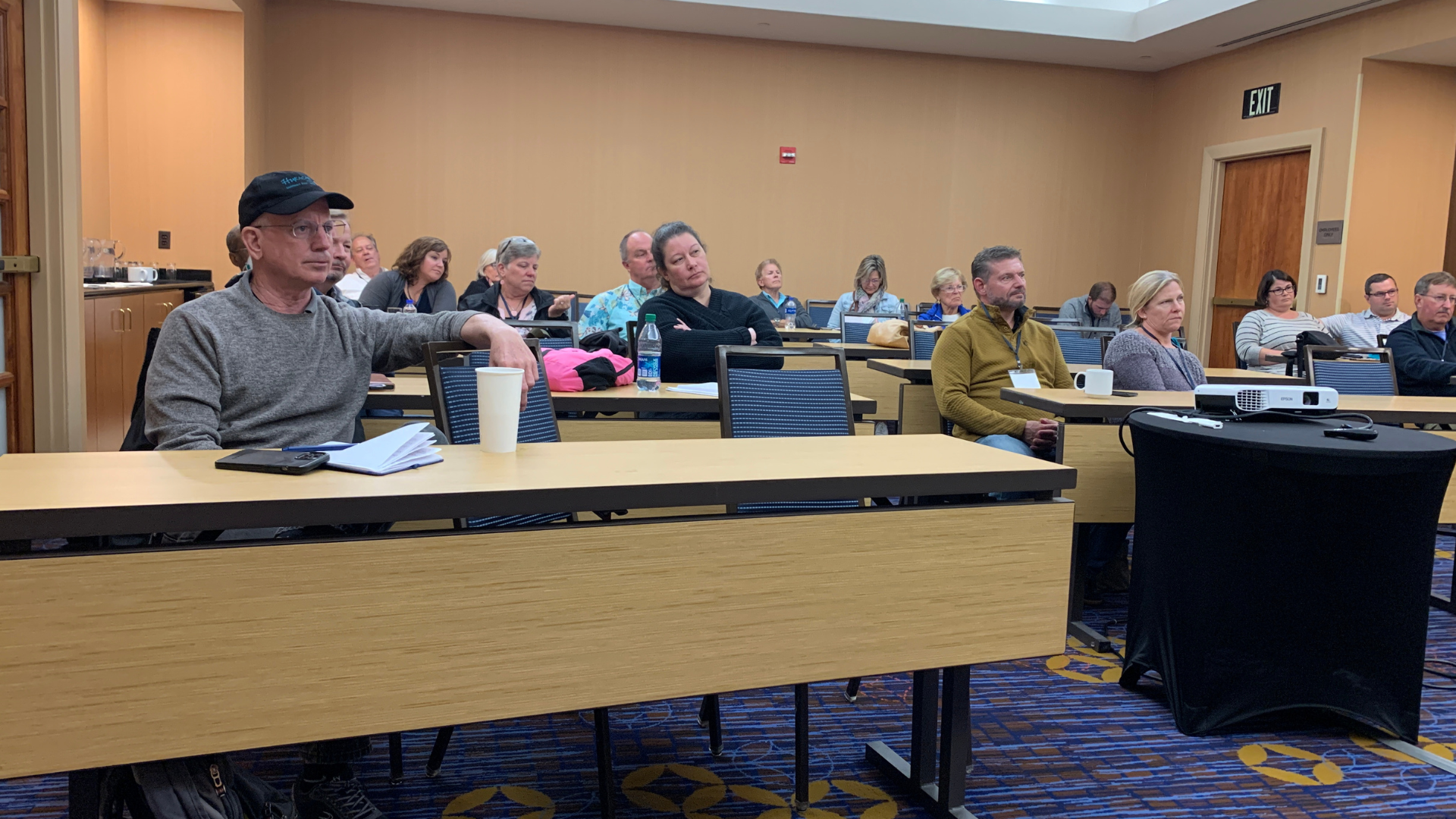 On Friday, Jeff moderated Ask The Experts. This round table discussion is beneficial for ANY cruiser – regardless of experience.  Due to the outside wet and windy weather (thank you Ian – mild symptoms felt in Baltimore) we had an appealing dry room filled with an all-star panel and interesting audience.  Intriguing questions led to lively discussions on topics such as living aboard, weather apps, chartering locations, anchoring options, recommended gear to have, training classes, transient boat tax considerations and ended with the panels favorite recommended cruising locations.
The panel of experts was made up of (from left to right)
Kevin Althoff, Bob Arrington, Dori Arrington, Bill Nieman, Teri Miller, Scott Miller, Buddy Morgan, Steve Zimmerman, and Jeff.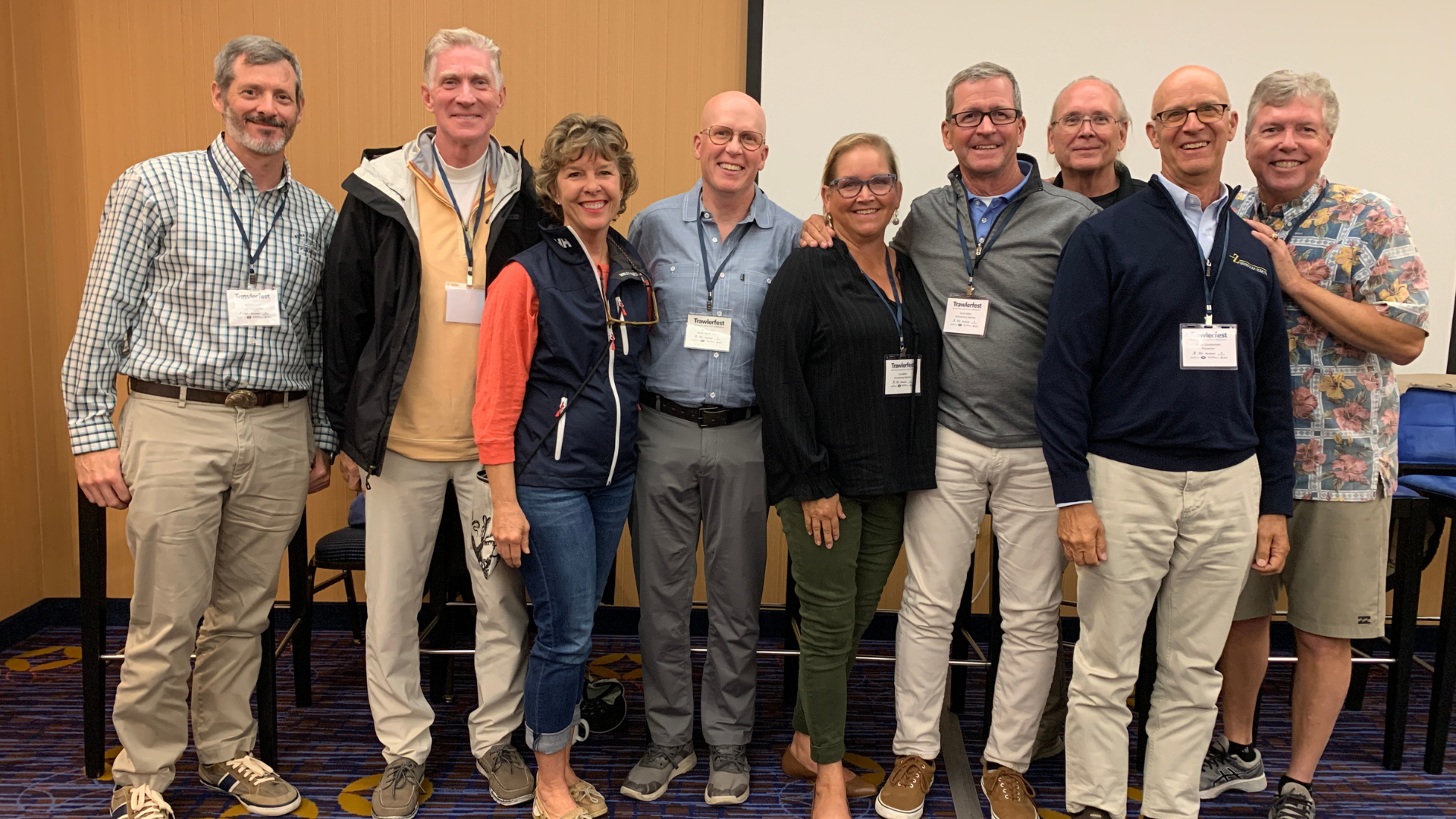 Jeff's signature class, Dialing In, was held on Saturday. This class offers cruisers with countless ways to tune in their boat with small adjustments and changes onboard to monitor systems and keep in touch with your trawler.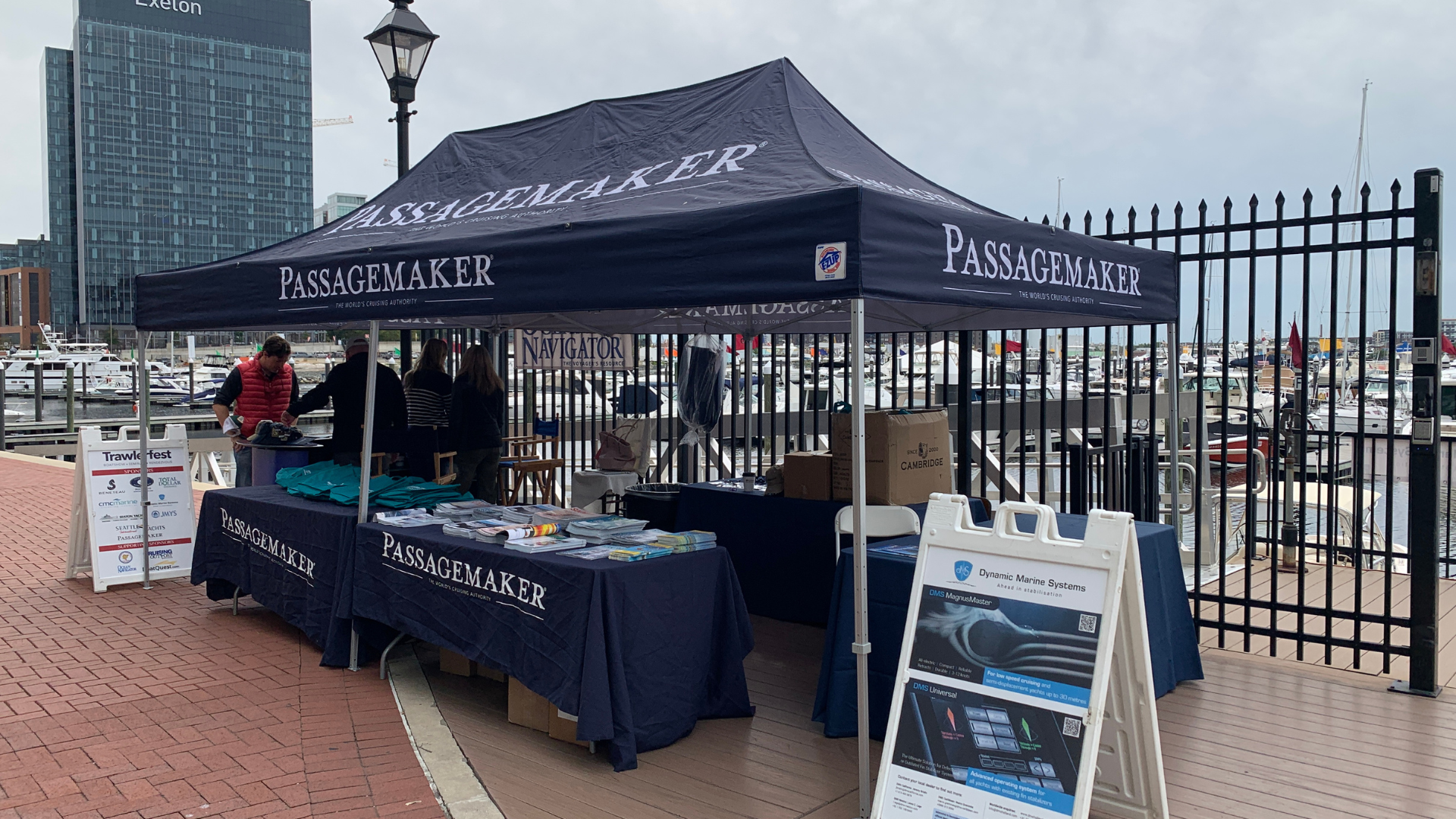 As another great Trawlerfest came to an end, we are always thankful to the staff at Passagemaker who make it all happen. A special thank you to event organizers; Ryan Davidson, Donna Aschheim, Julie Jarvie and the exemplary crew of Passagemaker/Trawlerfest for their hard work and dedication to this action filled event!
The next Trawlerfest is scheduled to take place February 28-March 4 in Stuart, Florida. Keep an eye on the Passagemaker website for ticket information!