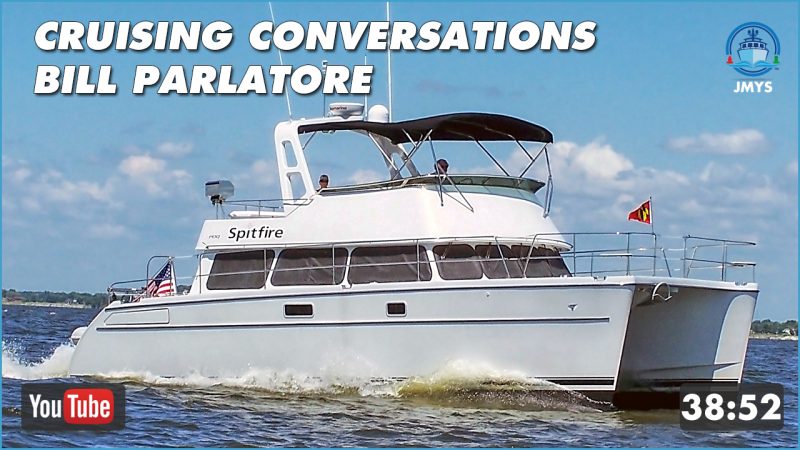 This is our fourth #CruisingConversation and final video release for the year.
In this episode, Jeff and Bill Parlatore met aboard the Nordhavn 50 Ophelia in Baltimore, MD prior to the September 2019 Baltimore TrawlerFest.
Bill and Laurene (who was unable to attend) have had a huge impact and many important contributions to the Trawler Lifestyle through their publication of PassageMaker magazine (a topic that is worthy of a much deeper discussion and is another very interesting story). The growth of the trawler phenomenon was fueled by the creation and launch of PassageMaker which remains a relevant voice and influential magazine entering another decade. 
Bill has been on hundreds of trawlers and visited many of the yards who produce these magnificent craft. He has certainly enjoyed the view from the pilothouse of the marine industry for many years and shares many observations.
This conversation was fun to film and a second part was also recorded that we intend to include as a future podcast.
You can go straight to our YouTube channel, or, here is the link:
https://www.youtube.com/watch?v=ChoaEvP1ju4
Thank you for watching. We welcome your comments and hope that you will come back to visit our channel again soon.