Please enjoy our latest interview with the owners of Keokuk. They discuss their journey as trawler owners and also comment on some of the reasons they chose a Seahorse 52.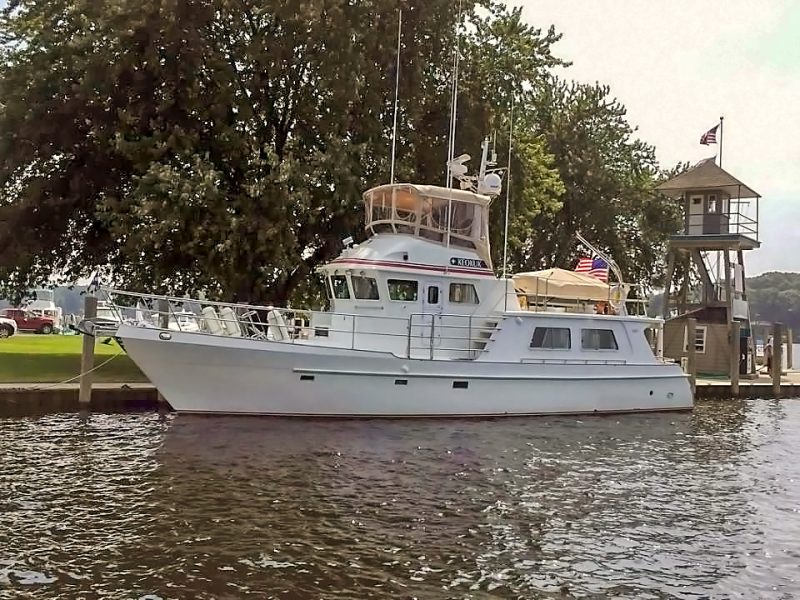 The owners of Keokuk have a strong boating background that includes 40 years of Great Lakes sailing.  For over twenty years they cruised aboard a 51' foot sailboat.  Like many sailors, they wanted more comfort and convenience so they looked for an alternative to continue their enjoyment of being on the water.   Their knowledge and experience put them on the search for a trawler and led to their discovery of the Seahorse 52.  Keokuk is their first trawler and has been an ideal transition from sail.  Now it's time now to downsize, but they intend to stay in the trawler realm.
Questions and answers:
Q. Where does the name Keokuk come from?
A. Keokuk is the name of the town where we are from in Iowa.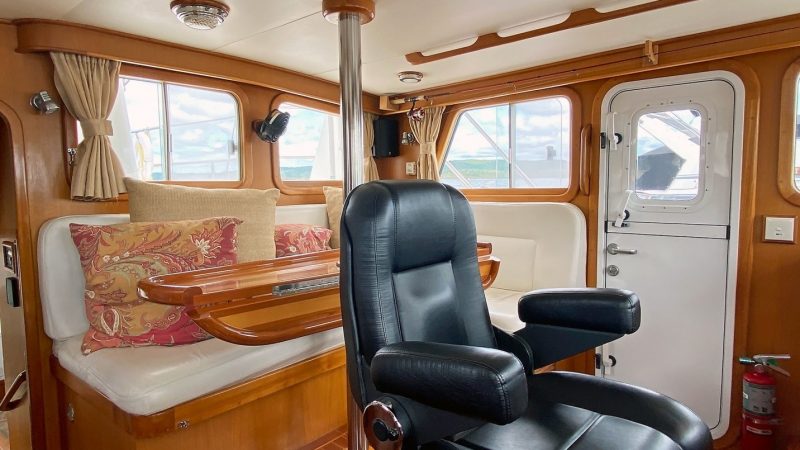 Q. Seahorse trawlers are not mainstream marketed like more common brands, what convinced you to buy one?
A. We knew that Seahorse built trawlers that are bulletproof.  Once we saw the fit and finish and the layout we were hooked.

LAYOUT: Staterooms and heads
Q. You have done the Great Loop twice, what is the story there?
A. The first time we did the Loop we completed it in 11 ½ months.  There were so many places that we wanted to spend some more time visiting that we just took off to do it again.
Q. Did you find a 52 ft boat cumbersome to take on the Loop?
A. Actually we found the size to be just about right for us.  With the wide side deck and substantial stainless rails, we had no problems handling lines or locks.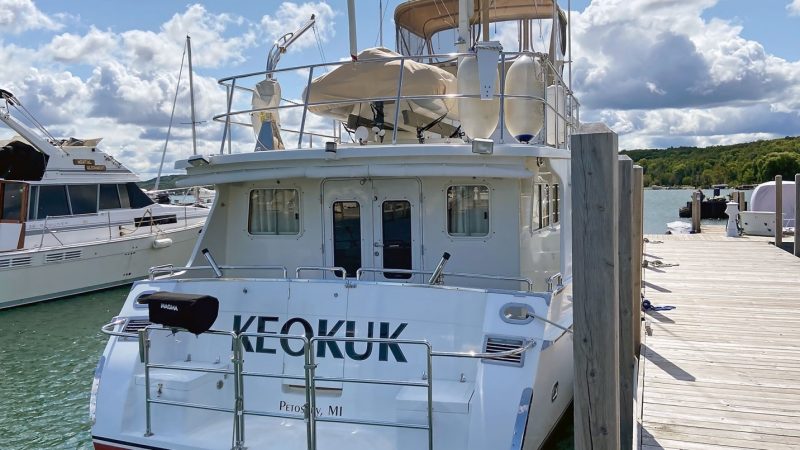 Q. What was your favorite stop on the Loop and why?
A. The trip up the Hudson River and through the Hudson Valley is really quite spectacular.  There is nothing like cruising past West Point you can almost feel the history of the area.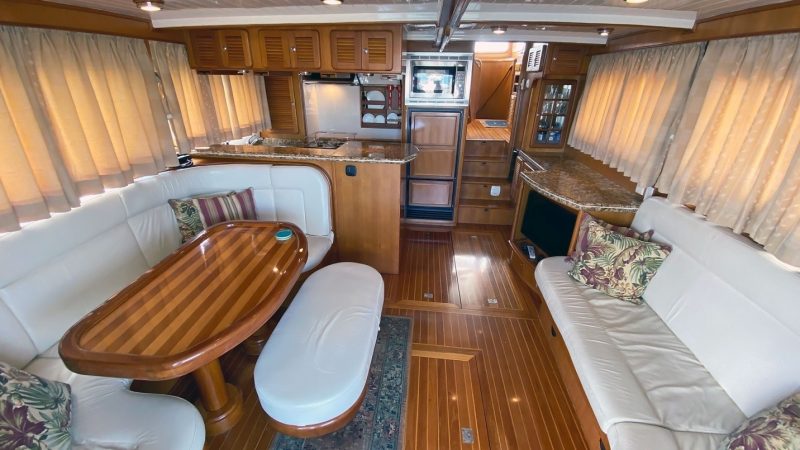 Q. How did you end up settling on Northern Michigan as your home for Keokuk?
A. We had settled in Northern Michigan many years ago so this is really our home.

LAYOUT – Main Deck – Saloon, Galley, Pilothouse
Q. Keokuk is not stabilized.  Do you find that to be an issue when cruising?
A. Honestly we never really felt like we needed stabilizers.  There are only a few areas of open water on the Loop and we just picked good days to cruise.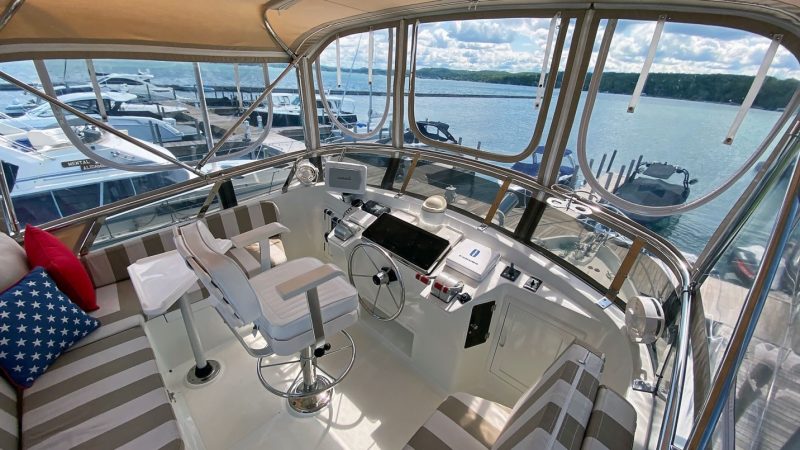 Q. What kind of boats are you considering after Keokuk sells?
A. We think that a Back Cove may serve us well.  We will trade for a bit more speed since we will not likely be cruising long distances.
Q. How did you come to select JMYS to handle the sale of Keokuk in Michigan?
A. We met some friends of ours in Mississippi who were from Memphis.  They had a Nordhavn 50 and spoke highly of JMYS.  As it turned out JMYS Broker, Larry Friedman, has a home in Northern Michigan so it really worked out well.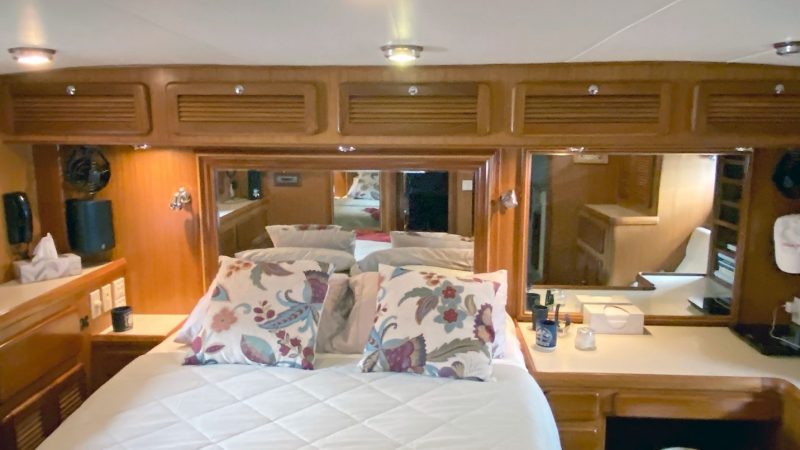 Q. What has been the best part of owning Keokuk?
A. We came from the sailboat world so the attraction of a climate controlled pilothouse was probably foremost in our minds when we purchased her and she has turned out to be a pleasure to run from there or from the Flybridge.  We also enjoy the spaciousness and the comfort of the boat.
THANK YOU!
All inspections of Keokuk are by appointment only. Please contact listing broker, Larry Friedman by phone, text or email for additional information or to schedule your personal showing.  Larry is always available via Mobile +1.317.501.4671 (call or text). You can send a detailed Email to: Larry@JMYS.com.  For more information on Keokuk, or any other trawlers you may be interested in, please reach out to Larry and allow his experience to help you find your ideal boat!
Broker's comments: Seahorse Marine spends their marketing budget building value into their boats rather than running advertising campaigns.  Thus, they are almost a "secret" fiberglass trawler brand, even to experienced boaters. When you have a chance to get aboard a Seahorse 52 you will appreciate their attention to detail and find an incredibly well built boat with superb fit and finish.   Seahorse Marine is better known for building the Diesel Duck range of steel hulled trawlers designed by George Buehler. Seahorse Marine successfully produces both steel and fiberglass trawlers and was one of the first American managed boat yards established in China.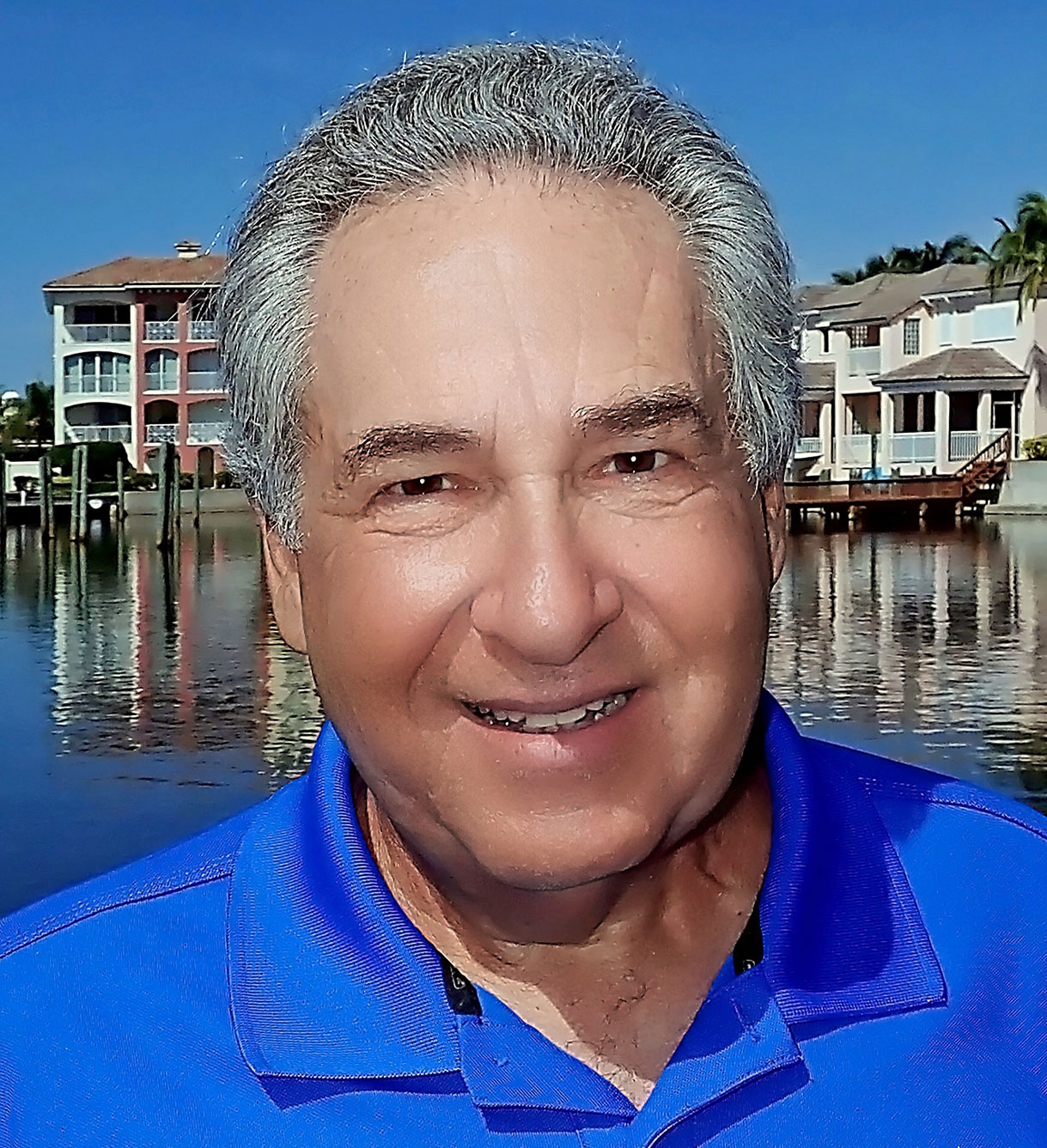 Listing broker. Larry Friedman (Licensed Florida Yacht Broker) has extensive product knowledge of the trawler market and is a past owner of a Kadey-Krogen 39. Larry offers you the advantage of his years as a trawler owner-operator . Larry's hands-on approach will assist you from the early stages of your search through the transaction process and includes post purchase coaching.