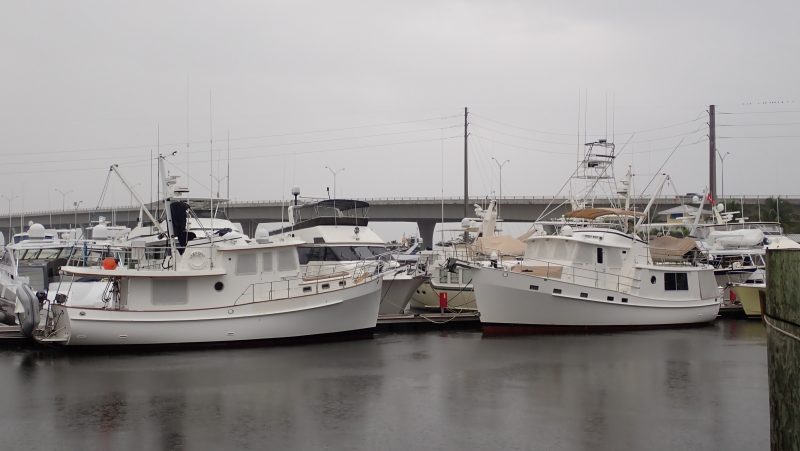 JMYS broker, Christopher Bruce, had a very busy December with the Kadey-Krogen brand.  After listing the Krogen 39 Debadoo in November and attending some showings he quickly put her under contract with an outside broker.
Christopher also listed his own Krogen 44, Sweet Ride, and found the eventual buyers on the first showing. Christopher and his wife, Alexandra, decided to sell Sweet Ride to take a break from cruising, but none of us expected that they would enter the new year boat less.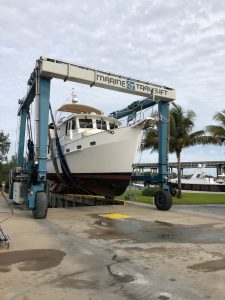 Both boats were docked bow to bow at Sunset Bay Marina in Stuart, FL and both surveys were scheduled for the same day, Friday December 14th, 2018.  A wonderful dilemma for Christopher having two boats to manage simultaneously, so Jeff Merrill flew back to handle Debadoo and Christopher wore many hats as broker and seller of Sweet Ride.
Christopher Bruce is our in-house Krogen expert as he and Alexandra lived aboard and cruised full time for three- and one-half years.  It's hard to beat the knowledge and experience that a Krogen owner who is also a yacht broker can provide.
As we enter 2019, we have happily diminished our inventory of quality trawler listings – we still have some extraordinary trawlers available – the market is hot and based on what we are seeing we don't expect these to last much longer. Please take a look at the JMYS listings available by clicking on this link: Trawlers For Sale.
If you are in the market to purchase a high quality trawler such as the Kadey-Krogen or have a trawler you are interested in selling, please get in touch with Christopher.  Christopher is based in Florida, but travels all over and is happy to discuss any brand of trawler you own and want to sell, or are interested in buying.
Email: Christopher@JMYS.com  Cell: +1 603.397.8397
Congratulations and way-to-go Christopher, a wonderful way to wrap up 2018!