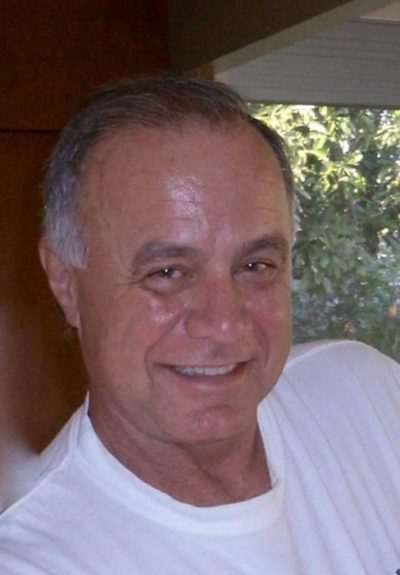 Ray Danet's entire life has been centered around boating.  He has owned several marine business during a multi-decade career in the industry.  Ray founded a marine hardware store in Newport Beach, CA called Windward Marine. and owned and operated a boat repair business called Marina Rigging & Maintenance.  He also worked several years each for WD Schock Boats and Forespar Marine Fabrication.
Ray has the type of hands- on experience that his customer love.  He built his own 34-foot sailboat called "Distant Shores" and sailed her full time for five years in the South Pacific, including all the islands between California and Australia.  At the end of his adventure he sailed into Kauai and got a position as captain running a sport fisher for a year.
Back in California, Ray founded his own yacht brokerage called Dream Catcher Yachts in Dana Point.  The business grew quickly, propelled by Ray's enthusiasm and practical boating knowledge and they became the southern California dealer for Pacific Seacraft, builders of cruising sailboats.  (As a side note, Ray was hired by Jeff Merrill and that is how they met!).  Ray and his sales team were incredibly successful and Ray Danet was named the Pacific Seacraft "Dealer of the Year" for two consecutive years. A large part of Ray's success is his background and ability to excite buyers who want to have a great adventure.  Ray held a 100-ton Coast Guard license with celestial navigation and radar endorsements, and has done numerous deliveries all over the world.
After selling Dream Catcher Ray was hired by PAE / Nordhavn and within a short period he was one of the top salespeople. Ray travelled to boat shows all over the US.  After four years at the Nordhavn headquarters in Dana Point, CA, Ray moved east where he opened and managed a new office for Nordhavn in Stuart, Florida.
Ray has extensive experience on all Nordhavn models (having sold dozens of them new and used) and has piloted many different types of power and sail boats. During Rays tenure at Nordhavn, he participated in the Nordhavn 40 circumnavigation around the world sailing the Hawaii to Singapore leg spending over two months aboard.  His favorite part of that cruise was the Marshall Islands, which he now knows is one of the best cruising areas in the world.
The Nordhavn Florida office, under Ray's leadership, became the top producing office and helped allow PAE to gain an important foothold on the east coast including regular attendance at the large Miami and Fort Lauderdale boat shows. After 8 years as the broker/manager in Stuart, FL Ray retired and along with his wife, Betty, enjoy cruising (on land) in their motor coach (but not able to completely walk away from the dock, Ray does have his Florida Yacht Sales license and is involved with JMYS on a part time basis to help cover the east coast)
Personable, friendly and a good listener, Ray believes that a real relationship with the customer starts after the closing. He takes great pride in giving systems and on the water coaching after the sale for both husband and wife. Sometimes together and sometimes separate – as Ray likes to say, "A boat is only as good as the laughter that comes out of it"
To contact Ray:
Mobile – 772.215.9616
Email – raydanet@gmail.com