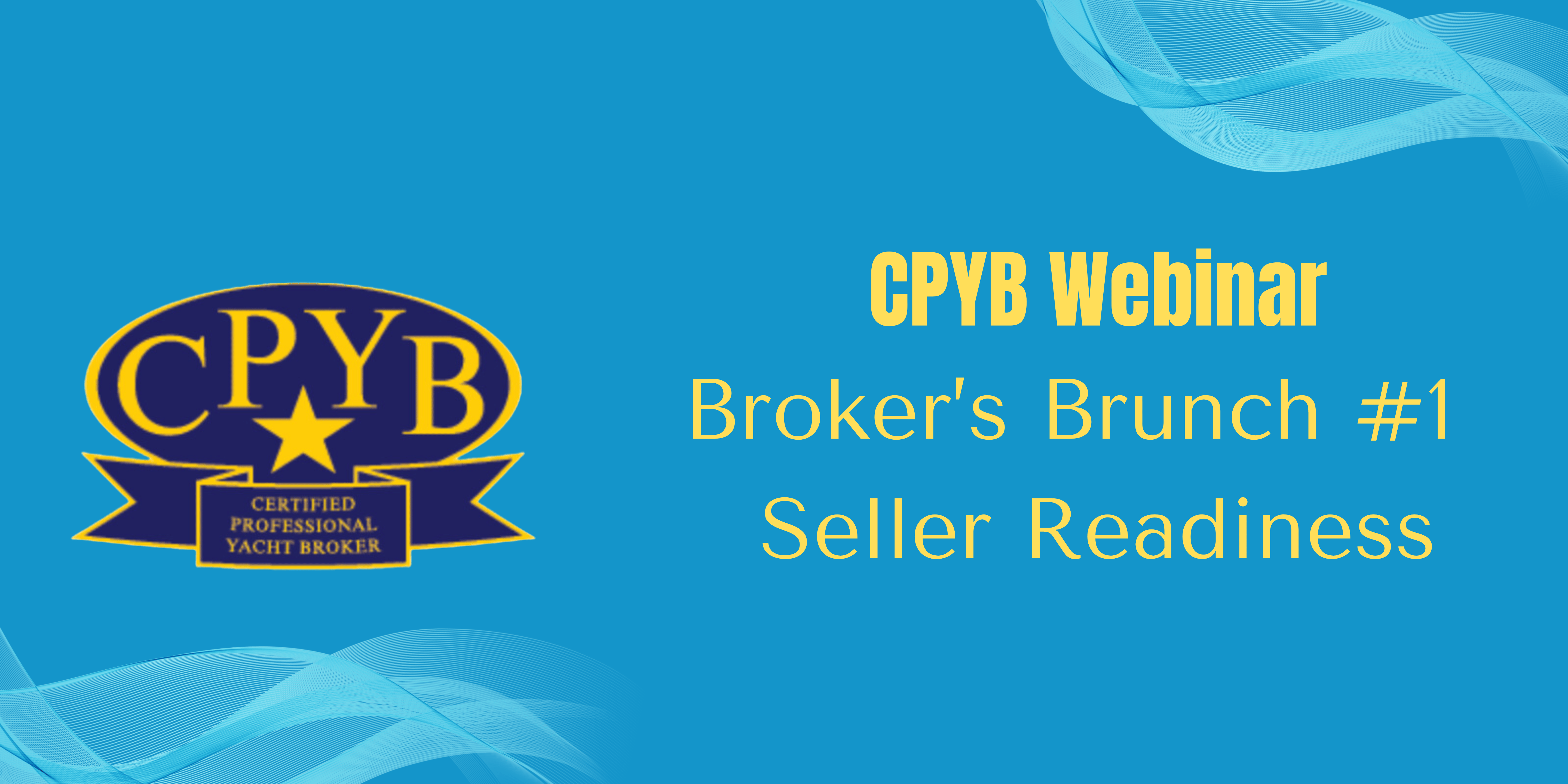 On August 17th Jeff Merrill – CYBA, served as moderator for an esteemed panel to discuss tips for brokers gathering listings and preparing their sellers.  Panelists included Andrew Miles – IYBA, W. Craig Nann – YBAA, Kevin Marinelli – Boating Ontario and Tim Hoving – NYBA.
This two-hour webinar covered some key suggestions regarding getting listings and preparing the seller and the sellers boat for marketing.  Though the audience was muted (Zoom) the Chat and Q/A questions were just as intriguing as the answers from the panel were informative.
CPYB's who signed up and remained for the entire webinar earned two continuing education hours.  This webinar was recorded and will be available for future viewing. Learning from webinars on important topics like this helps elevate those yacht brokers who are CPYB.
The CAC (Certificate Advisory Counsel) hopes to offer a new topic every two months and make the Broker's Brunch a series of informative and education sessions.
We invite you to learn more by going to www.CPYB.net