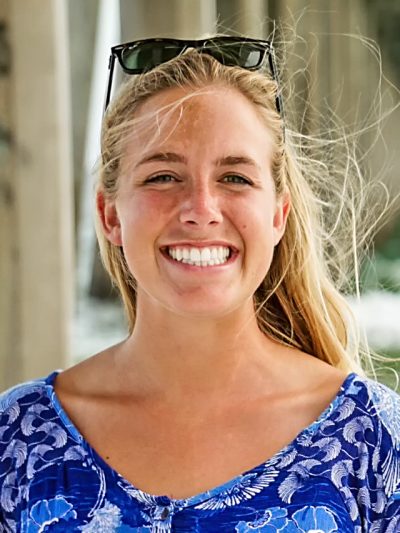 We are extremely pleased to announce that Elle Conwell has joined the JMYS team to manage social media and marketing. Earlier this year she passed the California Yacht Salesperson exam and joined the CYBA (California Yacht Brokers Association). Elle has been involved in listings and surveys in California and recently relocated to Florida where she will continue to assist our team. Elle's primary role in the company will be to offer sales and marketing support for JMYS worldwide.
Elle is a lifelong boater and has been interested in the yacht brokerage business for many years. She has a business degree from Point Loma Nazarene University (San Diego) and has been working behind the scenes since January 2018 to help manage the various JMYS social media and internet marketing campaigns.
Elle looks forward to meeting and helping JMYS clients and to furthering the JMYS brand utilizing her promotional skills. Immersing herself in her new position, Elle attended the CYBA Legal Seminar to become more aware of technicalities in the yacht brokerage business and has been developing several internet related channels which will improve and expand our outreach to trawler aficionados.
An avid sailor, swimmer and scuba diver, Elle and her husband Doug look forward to traveling anywhere near water and plan to participate in JMYS events whenever possible.
Jeff Merrill commented, "Elle is one of the most conscientious people I know and puts forth an extra effort in all she does to be attentive and prompt. She has already demonstrated a natural talent for promotion and communications and we believe these skills coupled with her enthusiasm and drive will continue to make a hugely positive difference to support all of us at JMYS."
Please join us in welcoming Elle to the JMYS team. You can get in touch with Elle directly through email and by calling or texting her cell phone, +1 562.230.8203.