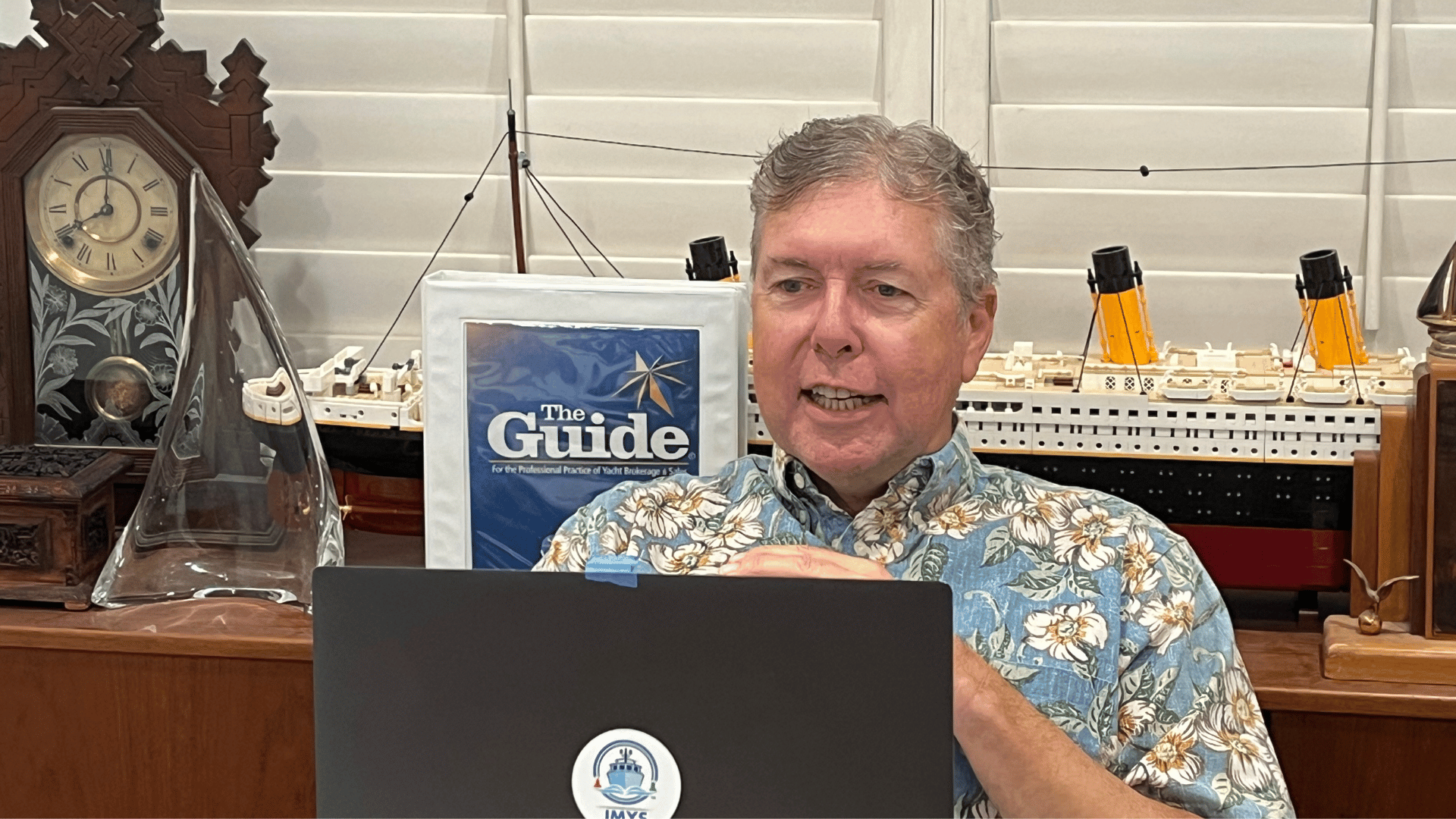 Jeff Merrill and Kevin Marinelli (from Ontario, Canada) presented a two hour Zoom meeting course review on March 14th.
Jeff was in California, Kevin in Canada and Trish Harley from CPYB organized the attendees. The PowerPoint review was provided to a dozen CPYB exam candidates, in anticipation of sitting for the three hour/145 question exam.
Both Jeff and Kevin are CPYB's and are members on the CAC, Certification Advisory Council. It was a serious, educational and fun session. In addition to the prepared content, Jeff and Kevin shared their experiences to help everyone get ready for the test.
Becoming a Certified Professional Yacht Broker is the ultimate credential in the Marine industry for yacht brokers.
Career yacht brokers and smart boat buyers and sellers know the advantages of working with a CPYB.  It is a commitment to professionalism (including continuing education) that separates CPYB's from practicing brokers who don't have the same level of expertise.
Jeff is a huge supporter and is always encouraged to see the number of dedicated yacht sales professionals who work hard to obtain this high level of accreditation.
For more information, please visit cpyb.net.