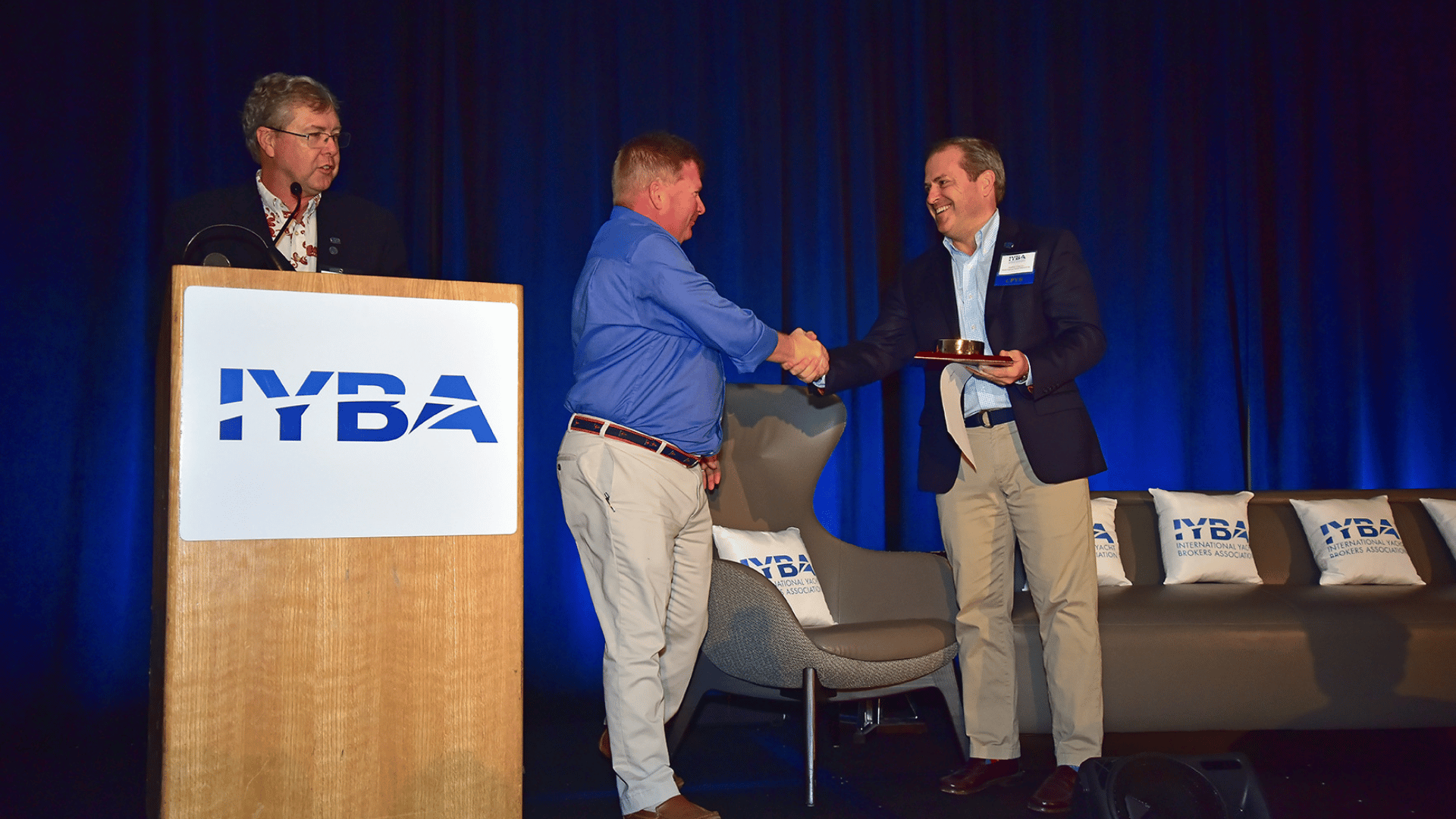 The Certified Professional Yacht Broker (CPYB) program selects one member each year as the standout broker.  The Vincent Petrella award is a very high honor and was created to acknowledge the leadership and time that Vin put into this impressive program to credential yacht brokers.
During the annual CAC (Certification Advisory Council) meeting last month, several deserving candidates were nominated, discussed and a consensus was reached.  As the newly elected CAC chairman, one of Jeff Merrill's first duties was to announce the winner at the IYBA/YBAA Summit in December.
The 2022 winner, W. Craig Nann from One Water Yacht Group, was honored with a brief presentation at the IYBA/YBAA Summit held in Fort Lauderdale, FL on December 5th.  Craig Nann, CPYB, was joined on stage by chairman Jeff Merrill, CPYB and YBAA president Jonathan Chapman, CPYB to be congratulated and to receive the award.
Craig has been an enthusiastic supporter of the CPYB program and has been very influential in recruiting more qualified brokers to join the ranks.  Congratulations Craig, thank you for everything you continue to do to support your fellow yacht brokers.