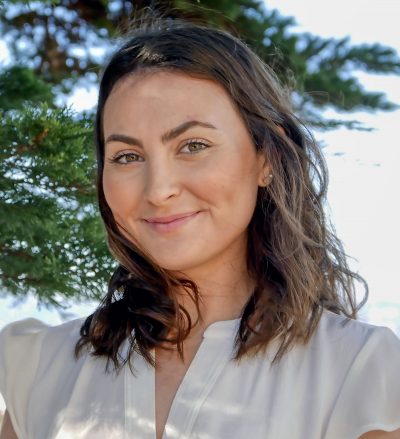 Gentry Bell is the newest addition to our team here at JMYS.com as our Marketing intern. She is full of energy, dedicated and a great team player. Her father was one of Jeff's best friends growing up so she has been a family friend for her whole life.
She is a lifelong boater, having grown up sailing sabots and traveling to Catalina Island on her grandparent's powerboat. In high school and early college, she spent her summers coaching sailing to children at yacht clubs in her hometown — there was no better way to occupy her summers than on the water! Spending so much time in and on the water fostered a deep love for the ocean and boating, and Gentry is looking forward to working with JMYS to learn more about the market and appeal of Trawlers, Tugs and Motoryachts.
Gentry recently graduated from Loyola Marymount University this Spring with a degree in Communication Studies. This famous institution has a great location on the California coast and her walk to class each morning included panoramic views of the Pacific Ocean, reminding her of where she wanted to be and kept her motivated for more time on the water. She's eager to use her degree to assist the JMYS team and is looking forward to learning valuable skills.
Gentry has experience working as a marketing and social media assistant for multiple organizations. These previous work experiences have broadened her understating of social media planning, marketing and event organization. We know she will bring innovative and fresh ideas to JMYS and are thrilled to welcome Gentry onboard our team.