Another veteran boater has joined the JMYS team; we're pleased to introduce Larry Friedman.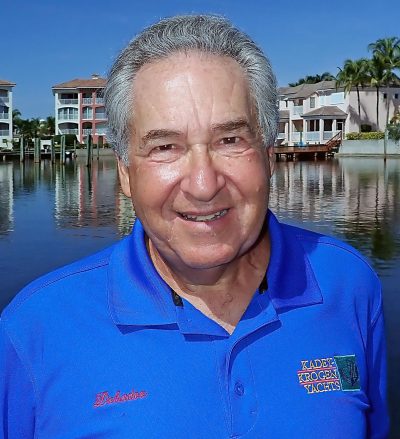 Larry is a lifelong boating enthusiast who has spent much of his life boating on the Great Lakes and traveling between the Great Lakes and the Atlantic seaboard to chase the seasons. He and Debra purchased Debadoo in 2013 and enjoyed several years of cruising adventures based out of Stuart, FL.  Larry is an outgoing, friendly, "people person" and once he became part of the Kadey-Krogen community he was recruited to join the Krogen Cruisers Association Board of Directors which he has been enthusiastically involved with for several years including a term as Vice President.
Larry has retired from the everyday practice of law but keeps his license current so he can practice when called upon. Some highlights from his legal career included 12 years as a Bankruptcy Trustee as well as being appointed as the Chief Regulator for the US Bankruptcy System during the Bush-43 administration.
Larry, along with his wife Debra, and their bearded collie, Montie, cruised for 5 years aboard Debadoo. Their travels included completing the Great Loop, journeying to Maine and jumping over to the Bahamas. As active boaters living in the trawler world Larry met Jeff several years ago and they have kept in touch.  After cruising nearly 15,000 miles, Larry hired Christopher Bruce of JMYS and a long time fellow Krogenite to list Debadoo for sale.  Within a month Debadoo was headed back around the Great Loop with her new owner.  He and Debra remain active in the trawler community.  Larry was very impressed with how smoothly the sale of Debadoo went and with a lot more free time on his hands he approached Jeff about becoming a broker.  Larry now has his Florida yacht sales license has joined two yacht broker associations, YBAA (Yacht Broker Association of America) and IYBA (International Yacht Brokers Association).
Larry firmly believes that anyone can enjoy the trawler lifestyle regardless of experience or resources.  He is committed to showing others all aspects of how they too can achieve this amazing lifestyle.
As a trawler owner, Larry can provide you with owning, operating and financial insights and experiences that you will find helpful long after the trawler deal is completed.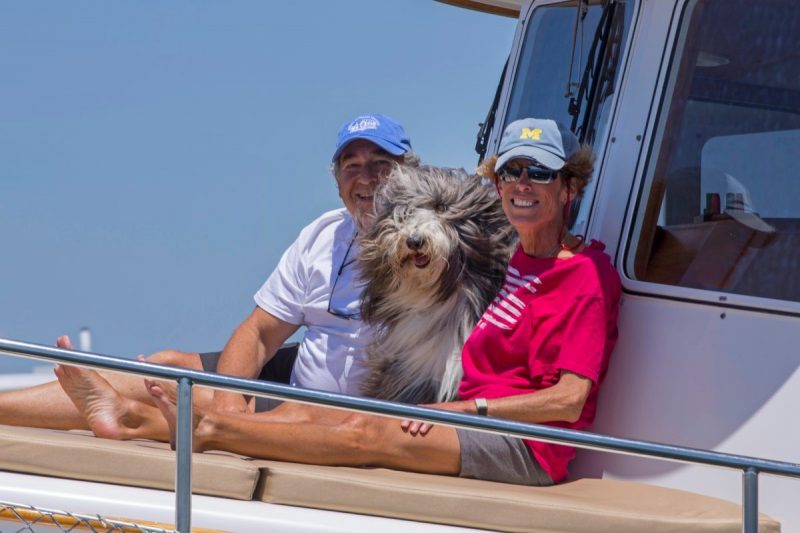 The Friedman's aboard Debadoo.
Jeff had this to say, "Larry Friedman is one of those people who light up a room when he makes an entrance and his smile is contagious.  Larry is a very smart man and at the same time down to earth and has a very business minded serious side. He has a warm and humorous personality that is a perfect match for working with trawler buyers and sellers, I look forward to talking to him several times a week."
We are thrilled to welcome Larry to JMYS.  Please get in touch with Larry if you want to talk trawlers and/or would be interested in having him assist you in selling your trawler or finding one that is suitable. You can get in touch with Larry directly through email: Larry@JMYS.com  and by calling or texting his cell phone: +1 317.501.4671.