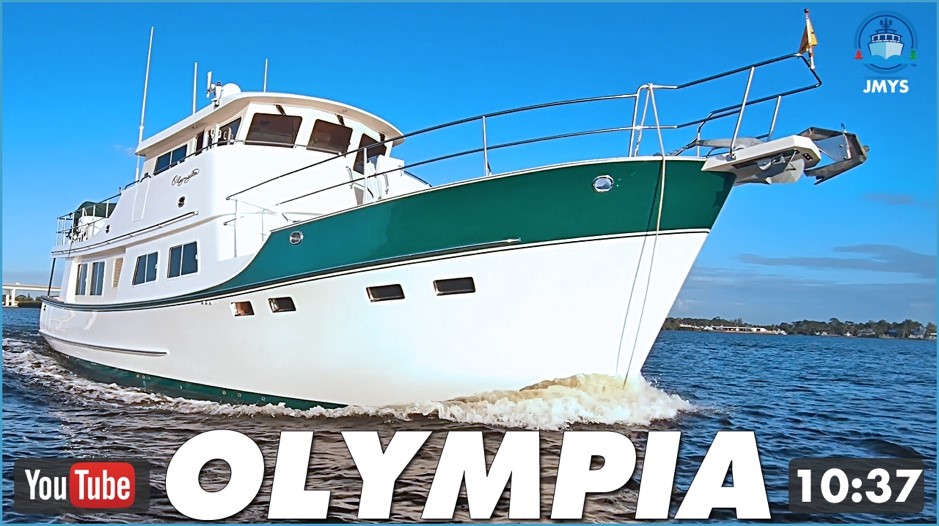 If you have been following us the past couple years (since our launch in 2014) you have probably viewed a few of our YouTube videos. Our use of YouTube has expanded from just listings to instructional and informational videos and we marvel at how it provides an instant and accessible way to share.
Jeff began utilizing the video platform in his Nordhavn days and it has gone from a novelty to an important part of our listings – we can "show" a boat to people all over the world – across the time zones and at every hour of the day.
While it isn't possible to physically step aboard every boat that interests you, a video "Talk Through Tour" (a description we coined – we don't just wander with a phone and set it to music) of the boat can give you a great feel for the size, character, condition, and attributes of a particular boat.
YouTube has become more mainstream.  We know people who don't watch television anymore and just surf YouTube.  It's a network on its own, a commercial enterprise for profit.  That does   take away some of the fun (yes, we do get a minuscule payment for ads), but the potential to share an easily accessible presentation is unsurpassed.  We have found it provides an outlet for us to publish what we enjoy most – meeting fellow boaters and getting to know their boats!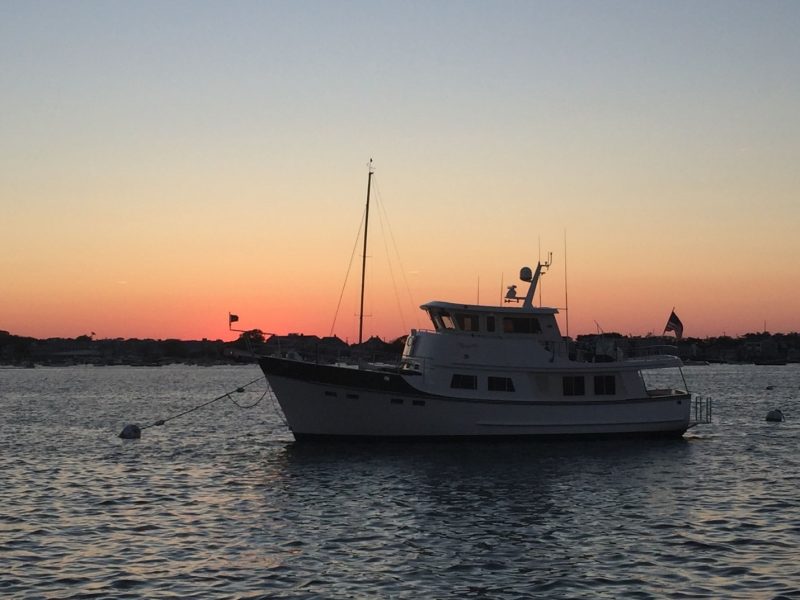 Our YouTube channel growth is due to you – our supporters.  Thank you for subscribing and watching our videos. We welcome your feedback, likes and comments (especially the constructive comments) as we enjoy hearing what you have to say.  As our content offerings have multiplied and we have produced more videos, our viewers have grown exponentially.
This is especially true for our latest listing video for Olympia, a Kadey-Krogen 55 Expedition trawler. Jeff joined listing broker, Christopher Bruce to do this talk-through-tour video and it was produced by uVisualize, our online promotional partner. In just over thirty days she reached 50,000 views.  https://www.youtube.com/watch?v=vigzmSvyECM.
Olympia has cruised extensively from the Bahamas to Maine and is currently in Longboat Key, FL.  If you are in the market for an incredible trawler, after viewing you can read more about her attributes posted online. Thoughtfully cared for and outfitted for exploring – she's ready to go.  Ideal for a cruising couple who prefer to be owner / operators and want to take off for coastal cruising or long-distance passages.  Her targeted appeal is demonstrated by her outstandingly fast number of views.
Olympia is an incredible trawler, once you view her online, we encourage you to get in touch with Christopher Bruce to make an appointment to step aboard.
We are both encouraged and delighted to know that there are so many passionate boaters out there. Thanks for subscribing to our channel and please click on the reminder bell if you would like to know when we post our next release.  Hope to see you on the docks or out at an anchorage someday soon.