JMYS is delighted to welcome Greg Mustari and Kelly Libby to the team! Greg and Kelly live in the Anacortes, Washington area and have been in the boating industry for over 20 years. Both Greg and Kelly grew up boating.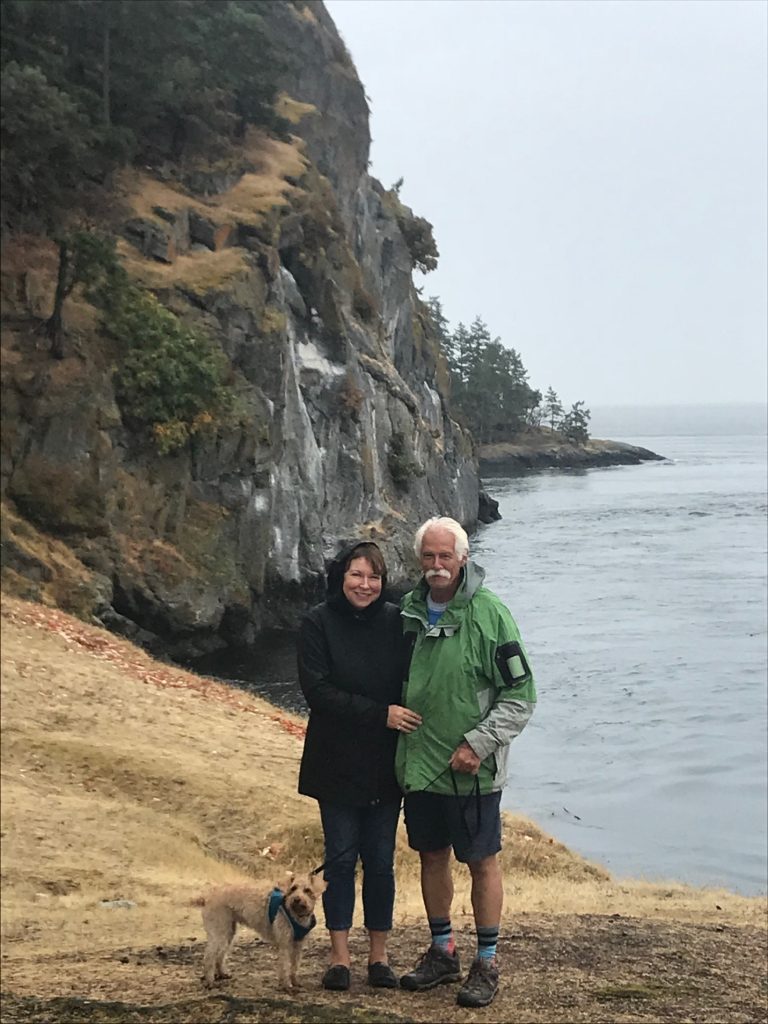 Kelly spent her childhood power boating in Oregon and Washington with both of her grandfathers. Her dad was a sailor, but she prefers power over wind (sorry dad!). One grandfather owned a Chris Craft and the other grandfather had a fishing boat called the "Kelly Lynn," which was named after Kelly and her sister, Lynn.  Kelly's love of boating carries through every day as she says that she is happiest when she is on the water.
Greg spent his youth growing up in Chicago on Lake Michigan and loves all water sports. After spending time as a lifeguard, followed by six years in the U.S. Airforce and then Greg worked for Chicago Police Department for twenty years. Greg's career as a yacht salesman started when he moved to Washington. He met a Nordic Tug 26 owner who gave him a detailed walk through of the boat . Within the month, Greg was hired by the Nordic Tugs Dealership in Anacortes due to his enthusiastic knowledge of their trawlers. He has a deep background with Nordic Tugs and has worked in the marine industry for over 20 years.  On his best day yet as a broker, he met Kelly when her family was in the market for a new trawler.
The couple most recently worked together at Cap Sante Yacht Sales and they also worked for a time at West Yachts – both in Anacortes.  They are actively involved in the local boating community. Greg and Kelly own a Nordic Tug 37, Tuggabella. They love volunteering and participating in Opening Day, Christmas on the Docks, and the Waterfront Festival. Both are members of NYBA (Northwest Yacht Brokers Association) and Greg is on the board of directors. Greg won't tell you, he's pretty humble, but we want to brag, he won the Port of Anacortes's Outstanding Customer Service Award in 2013.
Tuggabella parading through Anacortes.
Jeff wanted to say a few words:
"I have known Greg for probably 15 years or more as one of the local brokers in Anacortes who always greets people he sees with a big smile and a warm handshake. He's simply a genuine person with a very welcoming attitude. I get and admire Greg's sense of humor; he brings out the best in everyone he interacts with. Until now, we have not had the opportunity to do any business together, but we've developed a long-standing friendship as colleagues in the industry.
Kelly is sincere, efficient, polite and goes beyond the call with everything she does.  We have become better acquainted over the years and I've always been impressed with her eagerness and confidence. Kelly is a perfect match for Greg and the two of them complement each other beautifully. Working together they are an exceptional, quality driven team.
Doing what is right and taking care of their clients…long after the sale has been completed, are some of the values that they demonstrate continuously and those attributes, along with their product knowledge of tugs and trawlers and professional reputation, make them both very welcome additions to our expanding presence in the Pacific Northwest. These two are the first veteran yacht brokers to join our team and their approach to being advocates for all of their clients is totally inline with how we like to conduct business."
Please join us in welcoming Greg and Kelly to the JMYS team. Kelly, Greg and Jeff will be aboard the Nordic Tug 42 Nordic Quest this weekend at the Anacortes Boat Show, if you are in town please stop by to say hello.
Here is how you can get in touch with them directly:
Kelly Libby. Cell is: +1 425.359.7078 (call or text) | Email: Kelly@JMYS.com
Greg Mustari. Cell is: +1 360.507.9999  (call or text) | Email: Greg@JMYS.com