As experienced boaters know, every day on the water is different. When it seems like the weather and other conditions are looking ideal for your travels, something can come out of the blue when you least expect it.
As a boater spending days or even weeks offshore, we prepare for emergencies the best we can. Spare parts and tools are organized neatly in the engine room, food and non-perishables are stocked up in the galley, and the fresh water tanks are appropriately filled in preparation. But what about supplies you may need in case of an injury or medical emergency? Whether it's on your boat or on a MAYDAY call from another boater in distress, the time may come for you to help out on the water, so you and your crew should be well-versed in emergency preparation and procedures.
In December of 2022, Jim Becker and his wife Jennie experienced a life-or-death situation while cruising from Pennsylvania to Florida on their Nordhavn 40 Dawg House. Read Jim's account of his experience below: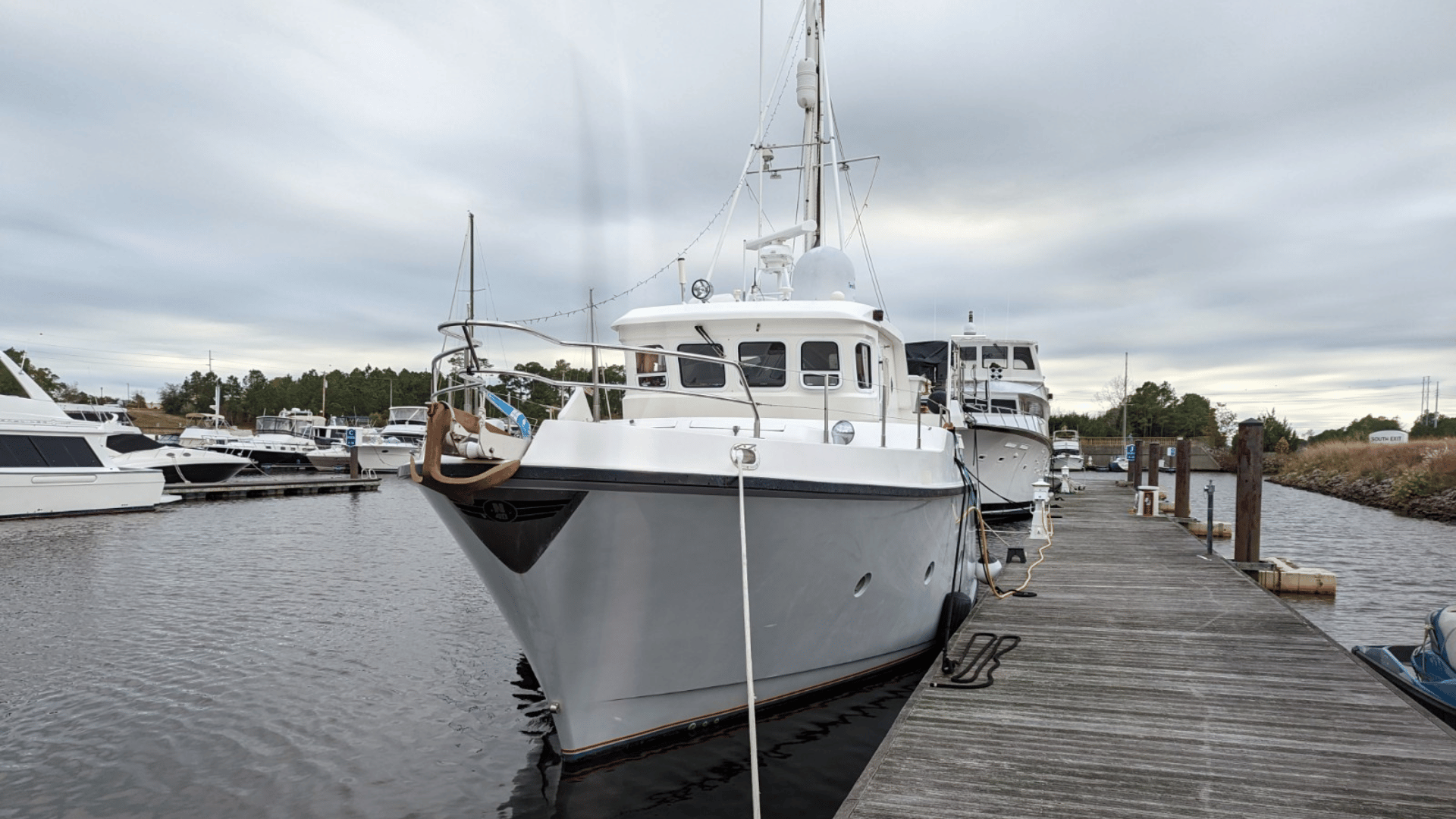 "Our day started as normal traveling south from Philadelphia, Pennsylvania to Tampa, Florida. We got up at 06:00 hours to go through our morning checks and walk the dog (Bubby) before we set out to open water in the Atlantic. The seas were mild, 1 to 3 footers every 5 to 7 seconds and the Dawg House headed out the marina and then through the inlet to the Atlantic.
With coffee made, we were in the wheelhouse making good time heading south. It was partly cloudy and we were about 4 to 5 miles offshore on auto-pilot. We were about 2 to 3 hours into our journey when Channel #16 opened up and the Captain of the "Lord Willing" Shrimp Boat was calling for a "MAYDAY" for his fellow Shrimp Boat captain "Carolina Girl". The crew called the Lord Willing via cell phone to tell them their captain, Kenney, was down in the wheelhouse with a heart attack. They could not speak English so they did not use the radio to call for help.
The Lord Willing captain was calling the USCG Charleston, SC the coordinates, and I started writing it down. The radio was very clear so I thought it might be very close by. As I checked the location on my plotter and GPS, I could see that the Carolina Girl was only about 2 miles southwest of me. I picked up the radio on #16 and told the Coast Guard that I was altering course to proceed to the MAYDAY call on the Carolina Girl, which I had in sight in front of me.
As I approached, Jenn prepared the boat to tie alongside with bumpers and lines. The Captain of the Lord Willing was in communications with me via radio to tell me how to approach the shrimp boat because nets were out on booms. He also said he called the crew on the Carolina Girl by cell and they would be waiting to help tie up.
I informed the Coast Guard to start a "Fast Boat" out just in case I could not get close enough. As we approached, Jenn got my Med-Bag and AED ready for me to take onboard. The two boats were heaving in two different directions, so it took a few minutes to position the Dawg House to make my approach and get lines to the Carolina Girl crew waiting on the aft deck. All I was thinking was, I have to get onboard quickly to see if the captain needed CPR and the use of my AED.
We have bumpers out and two lines tied and off I went with my med-bag onto the Carolina Girl. Jenn took the helm and radio on the Dawg House as I went to help. I made my way to the wheelhouse and found Kenney totally covered up, head to toe in a blanket. I thought the worst as I approached. I uncovered "Kenney" and he was pale white and not moving. I started to talk to Kenney asking if he could hear me, NOTHING but silence and no movement. I used my knuckle to try and stimulate a response from Kenney, first time nothing, so I went to check his pulse on his neck, YES a pulse, slow but steady. I pushed on Kenney's chest with my knuckle and Kenney opened his eyes. A good sign but not out of the woods yet. I performed a quick assessment while telling Kenney who I was and I was here to help him. All Kenney could do is mumble and his eyes darted back and forth. He tried to talk but it was mumbled.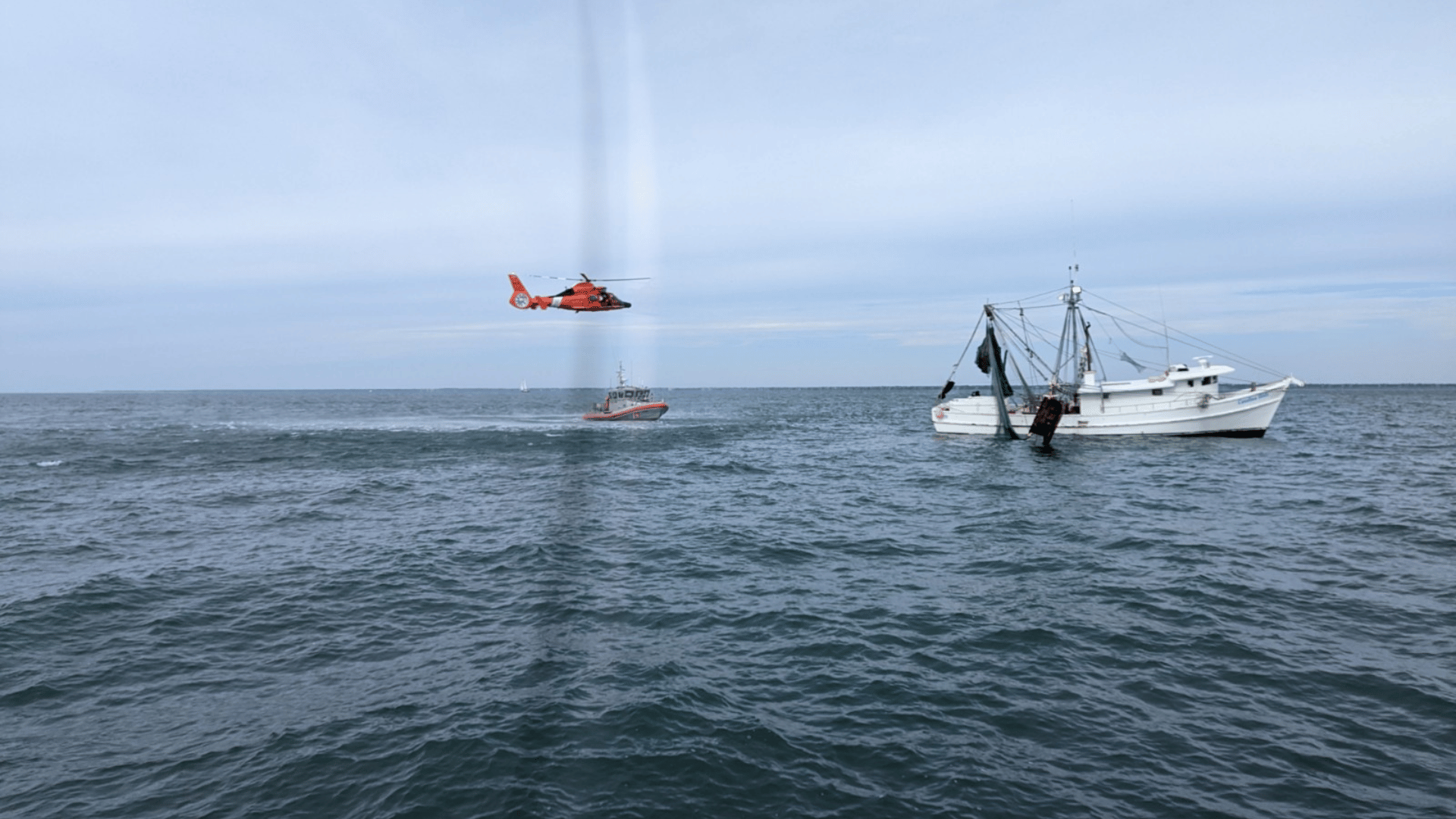 Looked like Kenney had a heart issue or a stroke. Knowing this, I found the radio on the Carolina Girl, and switched to #16 and informed the USCG Charleston that I needed an air asset (Helicopter) deployed immediately, working on the presumption Kenney had a stroke and he needed to get Clot Buster Drugs in him within 1 hour or less. USCG Charleston informed me that the Helo was being deployed. I continued care and monitored Kenney for what seemed to be a lifetime , and when I looked out the wheelhouse windows I could see the Fast Boat heading to me. I told them on #16 where I need them to tie up and they agreed. As the USCG crew got onboard I identified myself, and came up with a plan to extricate Kenney from the shrimp boat via a backboard. We moved Kenney to the backboard, lashed him in tight since we had to lift him off the Carolina Girl and onto the Fast Boat to be placed into a Stokes Basket to be raised to the Helo which was on approach.
Now we moved Kenney to the Fast Boat which was tricky due to the rocking and rolling of the two boat tied up together, Once on board I transferred care to the flight medic on board the Helo and I headed back aft to get back on the Dawg House as the Fast Boat crew prepared to raise Kenney to the Helo which now was hovering overhead. It was a big relief knowing the USCG Helo was here and we had a chance to save Kenney with the speed the Helo could travel to get to the hospital quicker than a boat.
Jenn was forward of the wheelhouse waiting for me to cross over and I handed my gear over to her, we untied to get clear of the lift area, just in case something went wrong. We backed off about 100 yards and watched what the USCG does best. They lowered the basket and Kenney was lifted up to the Helo about 100 feet up. They received Kenney, then flew in a big circle and hoovered again over the Fast Boat to bring up the flight medic.
Being a past Fire Chief for the US Navy Federal Fire Service I have worked extensively with the USCG in cross training for such events and emergencies. They were flawless and a lifesaver. KUDO's to USCG Charleston SC Group/Sector!
We sustained some damage from the two boats banging together while I was onboard, but nothing leaking or stopping us from travelling south. I would not have been able to do this without the outstanding help of my wife. Without hesitation she got my gear ready, took over control of the Dawg House II and handled communications when needed via the radio. Boaters who travel far or near MUST have their crew (wife or significant other) ready to do what you do as the captain of your vessel. Training is not something you do just once, it's ongoing. The week before, Jenn and I went over "Man Overboard" drills and what to do and how to act in situations if they occur. Teach your crew how to operate the boat if something happens to you, or you need to render aid to another boater. We are all one big family on the water, and we are each other's rescuer when time matters. Learn CPR, purchase an AED if you boat a lot or travel, these skills and equipment are life savers for you, your crew AND others as well."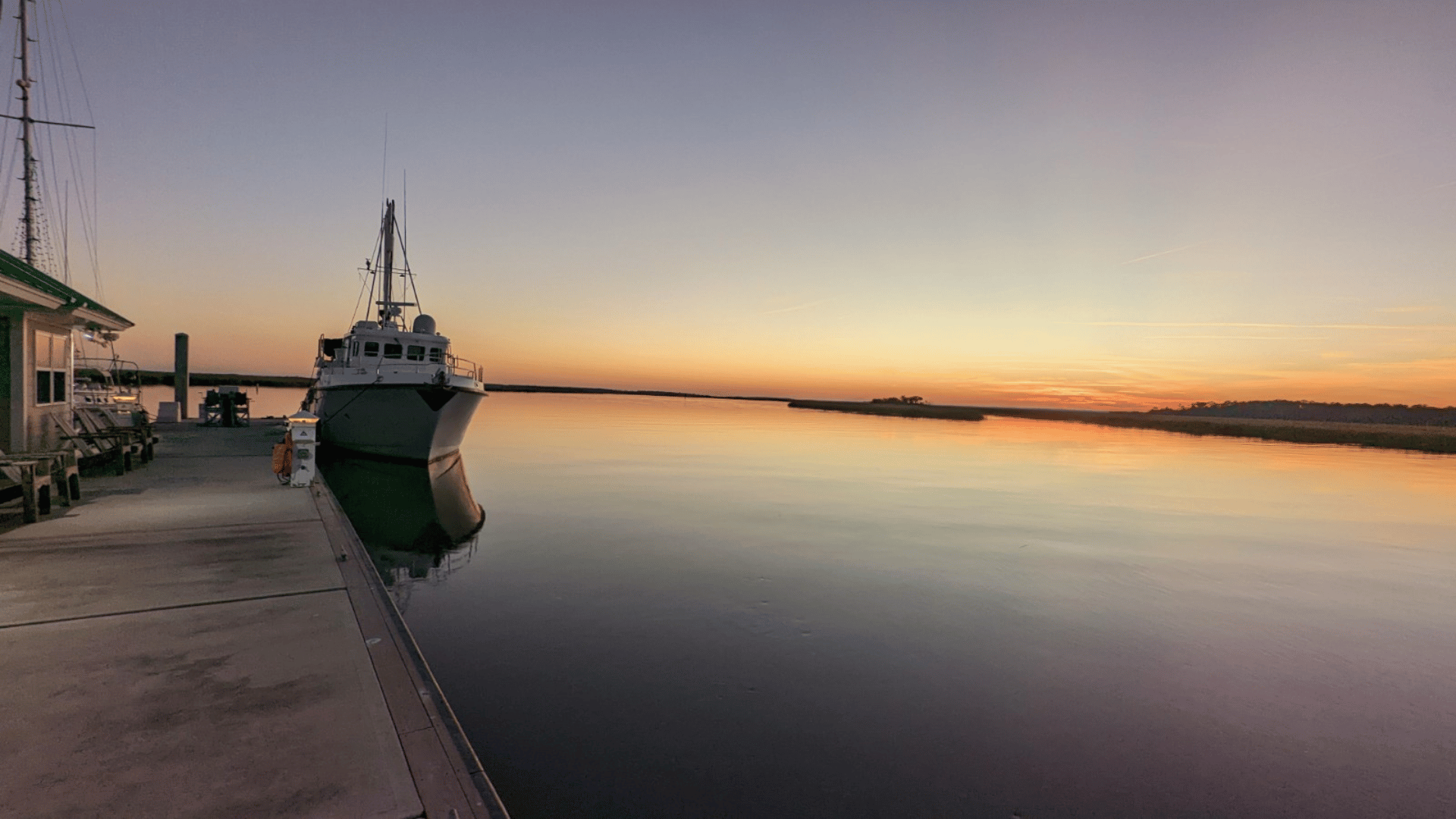 They say once a firefighter, always a firefighter. That is true, the training and willingness to help others never leaves but the same goes for sea travelers/boaters, we are a family and we all must do our part when you hear that MAYDAY call for help and it's just you in the area to provide such help.
As of last week, I called the Shrimp Boat Company where Kenney is employed, and they said that Kenney is in bad shape and in a coma and I haven't heard anything else yet. Prayers!!
If I can help other boaters outfit their boats as I did for all types of emergencies, drop me an email at navyfireboss@gmail.com
Stay Safe and happy cruising. "