Nordhavn 46 Partida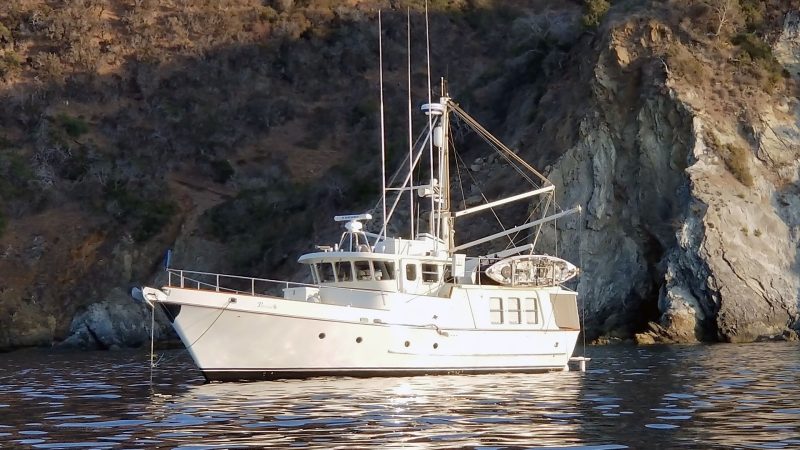 Partida exemplifies the classic Nordhavn 46 that has become a legendary trawler. She is hull 25 (out of 82) and has been continually cruised and optimized by a series of active owners. She has safely ventured thousands of miles, crossing the Pacific twice: to New Zealand and then back to California.
This Nordhavn 46 was originally delivered to Japan, and then resold and repositioned to the US west coast. After her US arrival, she immediately received a series of major upgrades including the installation of active fin stabilizers.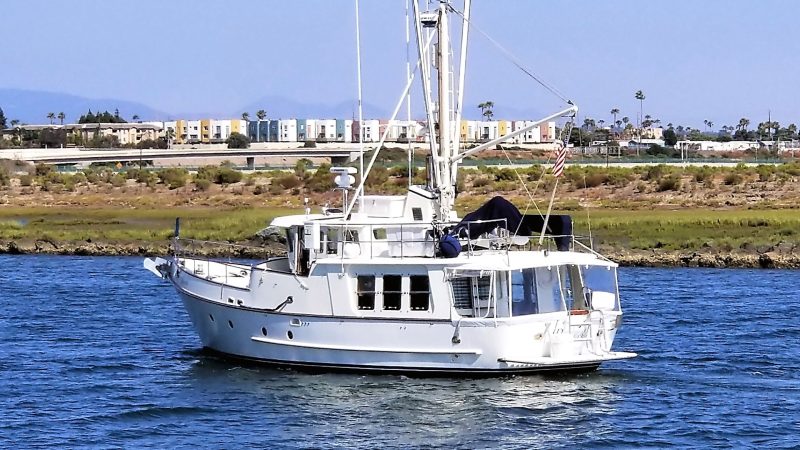 Partida is configured with the "offshore" layout design – Plan A – featuring the owner stateroom aft. The amidships owner arrangement is more comfortable for sleeping underway. It is also conveniently accessed from the saloon level via a step-down stair well. The guest stateroom forward, features a double berth to port with twin bunks to starboard. There are two heads with showers. The interior has a warm teak wood finish (gloss varnish highlights on most of the trim) offset with white laminate – a beautiful balance.

Graciously cared for, she is one of the most beautifully maintained trawler yachts we have had the privilege to represent.
Partida represents an exceptional opportunity to purchase a Nordhavn 46 that is LLC owned. She is currently coastal cruising between Mexico and California, creating more memories and keeping on the move.  Currently in Ensenada, Mexico.
To learn more about Partida, visit her dedicated website: https://nordhavn46forsale.com
Please contact listing broker, Jeff Merrill, to schedule your viewing appointment.
Jeff Merrill | mobile +1 949.355.4950 (call or text) | email: Jeff@JMYS.com