A great part about being a Yacht Broker is that we regularly mix company and experiences with icons of our industry.  It may be an interview with an industry known legend, or in this case, get some one-on-one time with the management of Jimmy Cornell's' Noonsite.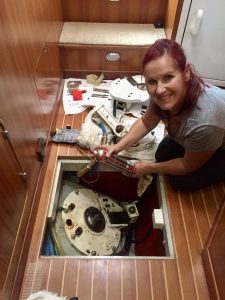 In early 2019, Jeff Merrill and I were discussing the effects of social media on the Yacht Sales industry and how JMYS should leverage the boom in this online activity.  Being a sailor at heart, I was very familiar with a specialist website for cruisers, known as NOONSITE.  We initially approached Noonsite with some advertising inquiries, and the relationship blossomed from there. (Things like this happen often in the yachting world, and it is just one of the reasons we are all drawn to it).
Noonsite is one of the best sources of up-to-date information for cruisers and perhaps the best online resource for vessels entering foreign Ports.  I personally consult Noonsite on a regular basis as INFINITY moves from port-to-port and country-to-country.  The wealth of information contained in this one site is simply amazing.  Cruisers are encouraged to participate and provide updated information as they travel.  It has become a bona fide 'online community'.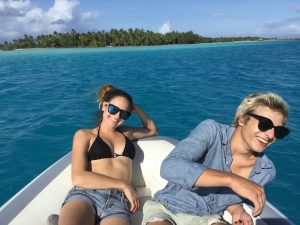 Recently, I was asked to participate in Noonsite's Portrait-of-a-Cruiser feature.  My wife Julie and I have owned our Nordhavn 62 since 2012 and visited 13 countries in the North and South Pacific Islands.  Over the years, we have participated in a few articles similar to Noonsites', (link to "In the Press" articles listed below).  All articles tend to run the same way.  You are first contacted with a discussion to see if you are open to this line of questioning and to see if you would be a good fit.  The conversation and article should really be mutually beneficial.  Once the formalities are finalized, a question-and-answer period begins with a series of emails, and refined into a finished article.  It is a fun process, and I'm looking forward to many more as we continue our travels on INFINITY, and my involvement in the Yachting industry progresses.