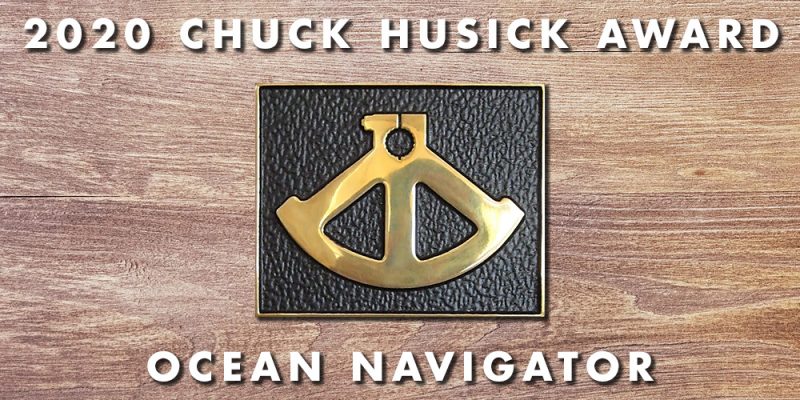 The Chuck Husick Marine Technology Award is presented annually to the best new technology. This award is named after Ocean Navigator's legendary contributing editor, Chuck Husick, who was an expert on all things nautical and technological and was a major contributor to Ocean Navigator content.
The category of marine technology continually advances as innovations in other fields find their way aboard. At the end of every year, Ocean Navigator magazine selects a panel of judges to review the improvements made in our boating world that make it easier, safer and more fun to be on the water.
The winner of the 2020 Chuck Husick Marine Technology Award is Raymarine.
https://www.raymarine.com/multifunction-displays/axiom-plus/
The effort to select a winner is coordinated by Ocean Navigator editor, Tim Queeney who oversees a select panel of judges who represent different facets of the boating industry.  The judges for the 2020 award selection were:
Ben Ellison, marine electronics expert and owner of Panbo.com marine electronics site
Bill Morris, circumnavigator, author of The Captain's Guide to Alternative Energy Afloat and writer of Ocean Navigator's Marine Electronics email newsletter
Rebecca Childress, liveaboard voyager, YouTube channel presenter and producer and frequent contributor to Ocean Navigator.
Lawrence Husick, patent attorney and contributor to Ocean Navigator
Jeff Merrill, yacht broker from www.JMYS.com (and a regular contributor to Ocean Navigator)
Click the button below to read the full article from Ocean Navigator and review the list of finalists who are all working to make your time aboard a safer and more enjoyable experience.