The modern boating world offers many services and programs to ensure your safety out at sea. However, very few offer the daily updates and assurances of Passage Guardian, a completely free of charge safety service offered by Peter Mott to recreational cruising yachts conducting coastal and ocean passages. This service brings confidence to first time and even seasoned cruisers, and getting started with this service is easy – just simply file a float plan! We asked Peter a few questions to learn more about Passage Guardian.
How do you know Jeff?
I have known Jeff Merrill since 2006 when he brokered the purchase of our Nordhavn 47 "Southern Star".  Jeff is a world authority on trawlers, immeasurably helpful, and a decent bloke.  A definite rarity in yacht brokerage.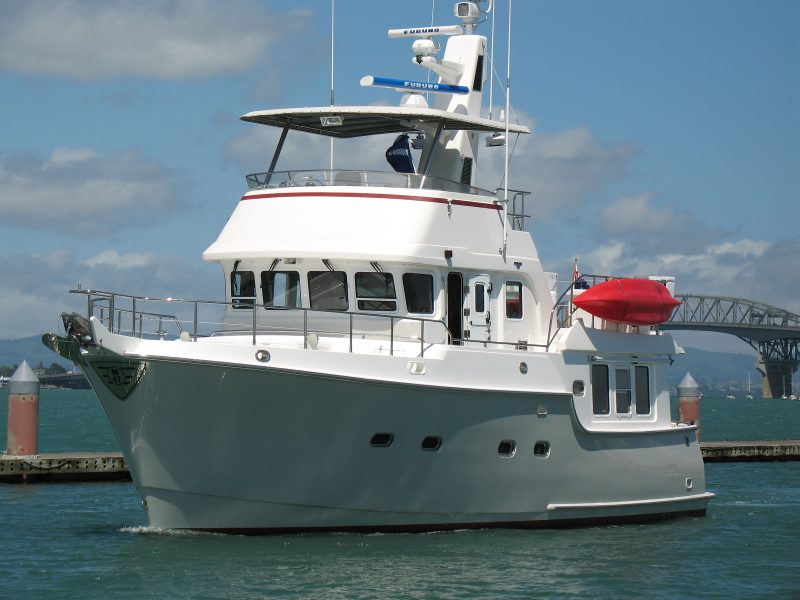 When and why did you start Passage Guardian?
Passage Guardian and my maritime coast station Pacific Maritime Radio (opened in 2016) are dedicated to the seven crew of sailing vessel Nina which was lost in the Tasman Sea during a storm in 2013.
https://nzsar.govt.nz/assets/Downloadable-Files/Nina-Independent-Review-June-2014-1.pdf
It is thought SV Nina sank quickly without time to send a distress signal or activate an EPIRB.
I wanted to create a service that all recreational cruisers could access, and that would keep watch over them as they crossed the world's oceans.  As well as providing the Passage Guardian service, I am a strong advocate for redundancy in communications technology aboard recreational vessels, and optimizing AIS systems to permit reliable tracking via satellite.
https://passageguardian.nz/pages/best-practice-ais-for-bluewater-sailing-yachts
How many people have used your service to date?
From establishing the service in 2016 through to 2020, when COVID-19 put a temporary end to recreational cruising, approx 200 vessels per year used Passage Guardian or checked in daily to my HF/SSB maritime station, mostly in the Pacific Ocean.  I am looking forward to borders being re-opened and recreational cruising to resume.
Have you ever needed to "save the day"?
My service exists to keep cruisers safe, and therefore not needing to be rescued.
There have been a handful of situations where a vessel has declared distress whilst I was talking to them on the high frequency (HF) radio and I have passed this information onto the rescue coordination centre.  The most notable was the Australian sailing vessel RAFIKI on a circumnavigation, which sank in International waters south of Alaska.  I was able to guide US CoastGuard resources out of Kodiak to the scene, resulting in two lives saved.
You have two primary information sources, why did you select them?
MarineTraffic.com has the features I need;
I setup vessel stopped notifications using MarineTraffic for each vessel subscribed to Passage Guardian, to alert me if they may be in difficulty.  Combined with weather data, I can make an assessment.
I look ahead on each vessel's intended route for fishing fleets and provide information as to where they are well before they can be seen on the boat's AIS.  This allows boats to adjust their route to stay clear of fishing vessels and their nets / lines.  This is particularly important at night, and in areas where there are large numbers of fishing vessels.
For single handed boats, I tell them about large merchant ships expected to cross ahead of them during their rest periods.  Knowing what's ahead significantly aids rest, and helps sailors function better when on watch.
As I have full visibility of recreational vessel locations, I can suggest nearby vessels who may be able to assist with spare parts, engineering or medical support.  This typically occurs in the South Pacific Islands where there are few terrestrial AIS stations, and vessels are often anchored outside AIS and VHF radio range of each other.
PredictWind is the most popular and well-known weather routing solution available.  I use it because that's what recreational vessels have aboard, and I can be another set of eyes on their weather.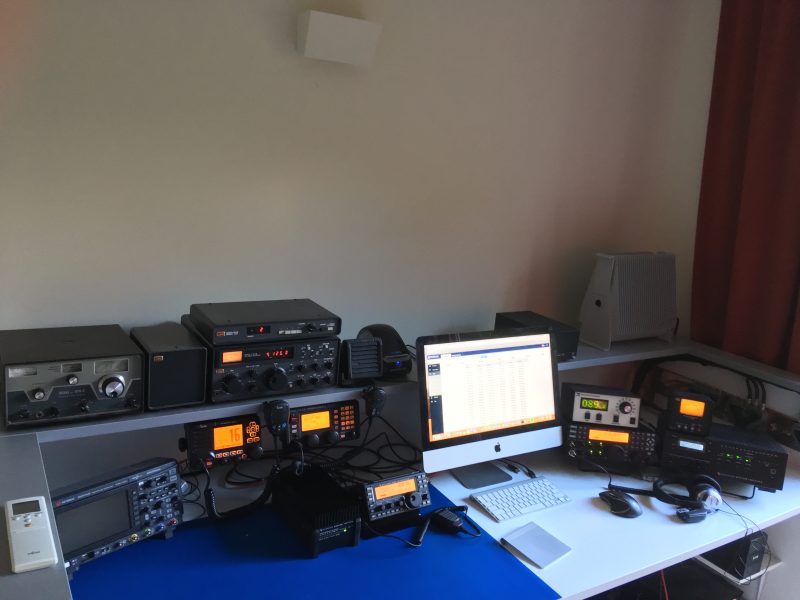 What on board communications equipment should people have to better connect with you?
Iridium Go! with and external antenna for email, back-up voice, and backup tracking.
AIS transponder installed according to my best practice document for primary tracking
SatPhone with external antenna for primary voice comms.
Where are your services offered, and are there any plans to expand your service to other regions of the world?
My services are already offered globally.
You do this as a free service, kind of the email float plan man.  How can people support you for your efforts?
They can make a donation on my home page https://passageguardian.nz
How often should a client check in with you once they have left the dock?
Daily