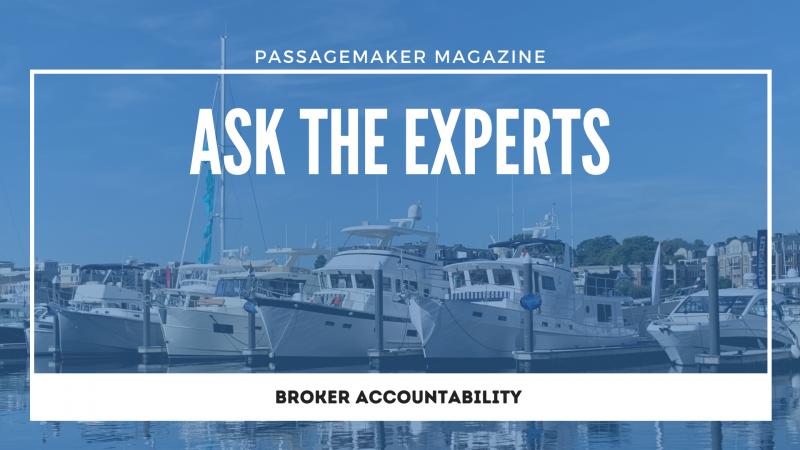 Jeff was called to answer a question from a reader of Passagemaker Magazine about a faulty gauge that the reader had noticed during the sea trial phase of his trawler purchase. The boat broker and owner of the boat knew – but nothing was said. Had the reader not noticed, he would be purchasing a boat with known faults to everyone but him. What accountability does the broker have?
To this question and any other questions about disclosing information during a sale – Jeff will respond:
"If you know it – disclose it. That's simple and fair."
The age-old saying that honesty is the best policy holds true in every environment. It may not always please everyone involved or yield the best results, but there will never be a questionable thought about your ethics or transparency. For boat brokers, their career depends on disclosing any flaw that could affect the safety or value of a trawler, so honesty and having their client's best interest in mind should be their policy.
Follow this link to read Jeff's full response!