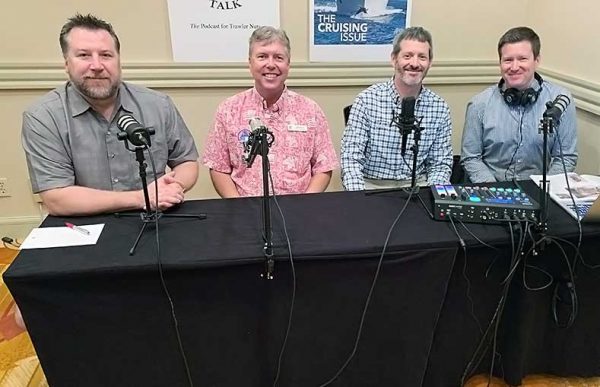 When beginning the process to buy, sell or trade a yacht, the research phase is the longest and most crucial step. The purchase of a yacht is a major investment and finding the right yacht for your needs is a highly personal decision. Having all the information needed ahead of this decision and a trusted knowledgeable broker to guide you through will make this process seamless and enjoyable.
The latest episode of Trawler Talk, a Passagemaker Magazine podcast, features veteran industry professionals Jeff Merrill of JMYS and Kevin Althoff of Burr Yacht sales discussing what it takes for a buyer to become more sales savvy in today's everchanging trawler market. This episode dives into what a responsible buyer looks like, how to properly prepare a trawler for its market debut, and why writing a few checks upfront will almost always pay out more in the long run.
No matter where you are in your trawler search or sale, this episode will guarantee valuable information, and you'll even become privy to some of the yacht sales industry's best kept secrets.
Follow this link to listen to this episode on the Trawler Talk Podcast: