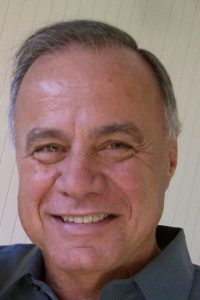 Press Release
Ray Danet joins JMYS as Yacht Sales Consultant
Jeff Merrill Yacht Sales, Inc. (JMYS) is excited to announce that our long time friend, industry veteran and boater extraordinaire, Ray Danet, has joined us as a yacht sales consultant.  Ray will work part time to help cover the eastern US states while working out of the JMYS Florida office.
Ray and Jeff have worked together for over twenty years, first selling Pacific Seacraft sailboats in California and later with the Nordhavn brand.  Ray was a top producer as the owner of his own yacht brokerage, Dream Catcher Yachts, in Dana Point, CA.  He sold Dream Catcher in 2001 and was quickly recruited by PAE to sell Nordhavns. After a couple of very successful years learning the trawler business, Ray moved to Florida in 2003 to open up the Nordhavn office in Stuart.  Ray was instrumental in helping Nordhavn gain a strong presence all along the east coast and quickly rose to become the company's top seller of new and used Nordhavns.
Ray retired from the boating business in 2012 to enjoy camping and cruising with his wife Betty.  With JMYS taking off and Jeff's travel schedule spreading him thin, we are thrilled that Ray has agreed to side track his retirement a few days a week to help JMYS out with listings, showings, sales and training.
This past January Ray joined Jeff to work together presenting the Nordhavn 55 South By West at the Riviera Beach, FL TrawlerFest and it was clear to both of them that Ray is truly in his element when he's talking to people about boats. Ray's passion and enthusiasm are contagious and his boating experience (including building his own sailboat and cruising across the Pacific) is as deep as anyone we know in the industry.
Ray represents the next phase of growth and development for JMYS and we're sure this will be very welcome news for all of his friends and colleagues in the boating community.  Ray will be working part time to get back in the game and we're sure in no time at all he'll be busier than he was as a retiree!
Ray is licensed and bonded in Florida and his easy going, conversational selling style will benefit buyers and sellers of all types of cruisers, be they sail or power.
Ray's cell phone is 772.215.9616 and his new email address is Ray.Danet@JMYS.com.   Ray would love to hear from you so please reach out and join us in welcoming him back to the profession  where he developed his well respected reputation as being a true customer advocate, someone who not only knows what he is talking about, but who truly is interested in what is best for his clients.