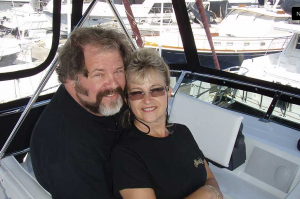 Greetings:
I would like to offer our appreciation and thanks to Mr. Jeffrey Merrill for the excellent service he has given us.
It started with us considering a used 2007 40' Nordhavn in San Diego, to finally purchasing Nordhavn 43 hull 38 now known as Nora's Ark.
Jeff's knowledge of the Nordhavn product is without a doubt, second to none.
Jeff explained in great detail to us the options that were available. He explained to us several conceptual changes that other owners did to modify their vessels. He accomplished this with exceptional communication skills aided with pictures on CD's and through e-mail.
He made us aware of these facts in a timely manner which gave us the opportunity to add extras, not only niceties, but also safety items to our vessel in the production stage that would have been difficult or even impossible after the fact.
Jeff walked us through the boat while it was still in Seattle, prior to the delivery, from stem to stern pointing out every detail to Nora and myself.  This was critical for me, since there are some areas that my access is limited. So Nora has to have hands-on knowledge, especially in these areas.   Jeff's thoroughness accomplished this for us.
We cannot say enough good things about Jeff, his knowledge and enthusiasm about this product way beyond reproach.
Jeffrey Merrill is a gentleman, a professional and I believe a rue asset to any organization.
Because of Jeff's efforts I will certainly recommend Nordhavn and Jeff to all of my associates.
Best regards,
Bob and Nora Langthorne – Nordhavn 43 – Nora's Ark