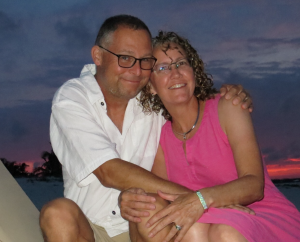 We were first time trawler buyers and working with JMYS was an absolutely fantastic experience.  Jeff Merrill took the time to understand what our needs and planned mission were for our boat.
He diligently worked with us exploring potential options that would meet our requirements while providing the pros and cons for each.  Jeff was much more interested in finding the right boat for us, not just getting a quick sale.
The JMYS experience was comprehensive and included guidance and propriety materials on boat operations, helping with license transfers, and invaluable community introductions to name just a few.
Jeff made the time to give us one-on-one instruction and advice on running and maintaining our vessel, no question was too trivial – absolutely invaluable!
We can't imagine working with anyone else and when it's time to sell (or upgrade) our boat, JMYS and his team will be the one's we count on.
Drew and Kathy McGovern – Nordhavn 40 – Sea Trek