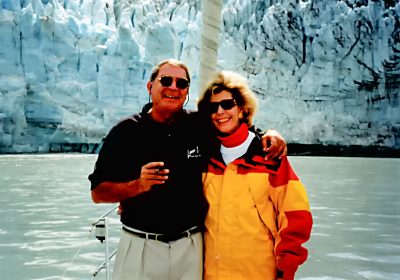 1989 Holland 90 Lauren L. – Sold in Charleston, SC
Back in 1985 I engaged naval architect Ron Holland to design a sail boat that would express my architectural design approach to a '90 cold molded sloop. We sailed Canadian and Alaskan waters for 3 years and spent years in the South Pacific, then sailed her through the Panama Canal to the Great Lakes and then back out to the Eastern Seaboard. As I am building another boat, it came time to sell Lauren L. I contacted Jeff Merrill, a family friend for decades. With Jeff, we developed a more extensive market plan to find a buyer. We put together a website and a comprehensive brochure which we mailed to brokers specializing in larger cruising sail boats.
Jeff's efforts included visiting the boat in Charleston, NC to photograph and get better acquainted with her. It's not an easy trying to promote a one-of-a-kind sailboat, but Jeff approached the project with enthusiasm and creativity. Jeff and I met regularly for updates and after nearly two years we found a buyer. Jeff was excellent with the many documents required for the sale.
Jeff is an exceptionally creative and bright guy who is good at following up, I recommend him whole heartedly.
Donald Gibbs