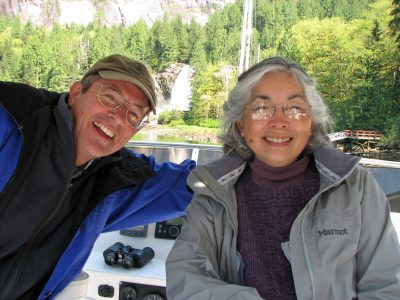 2003 Nordhavn 35 – St. Helena – Sold in Sidney, BC
We recently sold our Nordhavn 35 and with Jeff's help, it went quickly and with a lot less stress than expected. Our listing on his well-prepared web site greatly assisted in getting prospective buyers to appreciate the uniqueness of our boat. Jeff very ably dealt with unexpected issues in the listing of our boat. He partnered with a Canadian broker for local sales representation and continued on in a marketing role, preparing a video, photos and descriptive write up.
Jeff always put our interests first, took care of the details, and responded quickly to our calls and e-mails. He was a pleasure to work with.
With his extensive experience, his guidance through filling out the required forms, deciding on the selling price, and preparing for the sea trial/survey was essential to making the entire process go smoothly. Our boat sold in less than five months. His patience, honesty, and engaging manner made what could have been a difficult experience, easy and straight forward.
Without reservations, we highly recommend Jeff Merrill when you are ready to sell your trawler.
Gary and Sharon Robinson