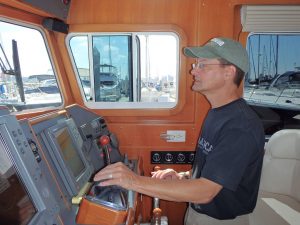 2005 – Nordhavn 40 La Maria Elena sold in San Diego, CA
2007 – Nordhavn 40 Maria Elena sold in San Diego, CA
2004 – Nordhavn 35 La Tempestad sold in San Diego, CA
Jeff,
Just a quick note to thank you again for all your time and hard work related to helping us sell our Nordhavn 35. It's hard to believe this has been our third time around with Nordhavn's and every time you have been there for us. If we learned one thing early on in our trawler adventures it was that selling a trawler even as well-known as a Nordhavn takes time and can be stressful. Even after you found us a buyer with an acceptable offer on our 35 the balance of the process proved to be challenging and not something I could have done alone.
Your organized write ups and marketing strategy with lots of photos really helped to set our boats apart. Thanks for being there for every survey and trial run, it is comforting to know that you have our back and can keep things on track.
Your ability to successfully navigate us through three Nordhavn resales shows us that you know your profession and can be trusted to make the right decisions regardless of the pressures that comes with this type of transaction. Thanks again for everything and you know that when time comes to sell our next trawler (and there will be a next time) we will be calling on you to guide us.
With appreciation,
John & Maria Torelli former three time Nordhavn owners; 40 #50, 40#61, 35 #22