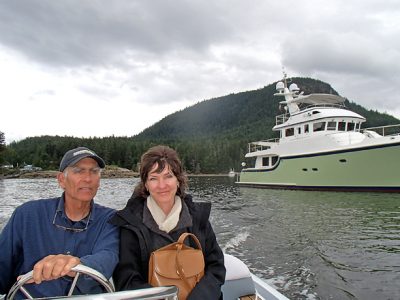 2007 Nordhavn 55 – Terrapin – Sold in Stuart, FL
Two thank you notes from the sellers of Terrapin.
Thanks to all for a great job getting Terrapin a new home.
You are a great team and Christopher did a wonderful job representing the buyers, please give him our best and thanks for the good work on the sale.
It is amazing we met Ray in the Pacific 28 years ago and here we are still messing around in boats.
We shall miss Terrapin, but life moves on and we are all very fortunate. I hope we will all cross paths again along the way.
Best to all involved,
Mason
—
Jeff and Ray,
Wow!
What a wonderful phase of life Terrapin proved to be and how great that she gets to continue with a likeminded couple. I am so glad that we met them at the Trawler Fest and know how much they love Terrapin…
Working with you and your fabulous team could not have been better. It's so comforting to know what hardworking, honest people you are.
We wish you all the best and hope that our paths will continue to cross.
Again, thank you for all!
xo
Catherine
Mason and Catherine Williams – Nordhavn 55 – Terrapin