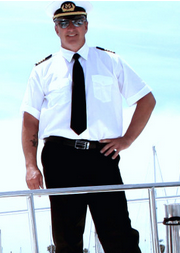 To anyone looking to purchase a Yacht,
This is a letter to endorse my Boat Broker Jeff Merrill.  In November 2012, Jeff helped me locate, inspect, negotiate and purchase my 2005 Selene 55 Yacht.  I have purchased many "high dollar" "high ticket" things in my life and I would like to say that I have NEVER experienced the professionalism, knowledge and expertise that Jeff has given me throughout the entire process.  Not only did Jeff find me the perfect boat for my needs at the price I wanted to pay but he protected me from numerous mistakes and potential problems that would have been easy for a boat Buyer to make.
If I was ever to purchase another Yacht or had a friend or family member looking to do the same, I would ONLY consider recommending and using Mr. Merrill as your boat broker, he has made the entire experience fun, painless, enjoyable and has gone over and above the call of duty.
Paul Wolff – Selene 55 – Bella Luna