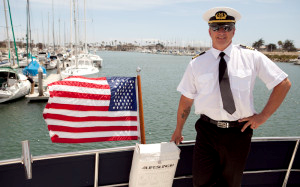 2005 Selene 55 – Bella Luna – Sold in Ventura, CA
I consider Jeff Merrill to be a friend although our relationship started out as a buyer and a broker. Several years ago, Jeff help me find and purchase the Selene 55, Bella Luna. He was great to work with as a buyer's broker and even helped me deliver the boat home from San Diego to Ventura.
Once settled in Channel Islands Harbor, I started a charter business and Jeff was kind enough to help me promote the business on his website. As my life changed, I decided it was time to sell the boat and, of course, I contacted Jeff. I also talked to some local brokers as well, but other than advertising on YachtWorld, they really didn't have a lot to offer and I really wanted someone who knows trawlers leading the sales campaign.
Jeff and I talked about what he could do to help set my boat apart in the world of boat marketing. Jeff created a special website for Bella Luna, shot a video of Bella Luna, set up a Facebook page, and listed her on YachtWorld as well.
Jeff's office is about 100 miles away from Bella Luna, so I agreed to help show the boat when he couldn't be there, but he did end up showing the boat quite a few times which I know used up an entire day each time. The ultimate buyers contacted Jeff and initially told him they were several years away from making a purchase. Jeff told me they seemed qualified and convinced me since he was out of town that I should meet them for a tour. We hit it off and they decided they were very interested in the boat and Jeff took it from there.
Jeff wrote up the offer and was extremely professional in his transparent representation of both buyer and seller. He attended the sea trial and survey and made sure that everything was organized, and the transaction was successful.
I see Jeff on a regular basis as he is very active up in the Oxnard / Ventura area. As a professional yacht captain, I work with a lot of brokers and I can tell you that Jeff has developed an impressive business approach involving a lot of travel and time on the docks.
The Bella Luna charter business continues to expand with the new owners and I still see Jeff on a regular basis as a friend. If you are thinking about selling your trawler I recommend contacting Jeff to see how he might be able to help you.
Thank you, Jeff!
Captain Paul Wolff