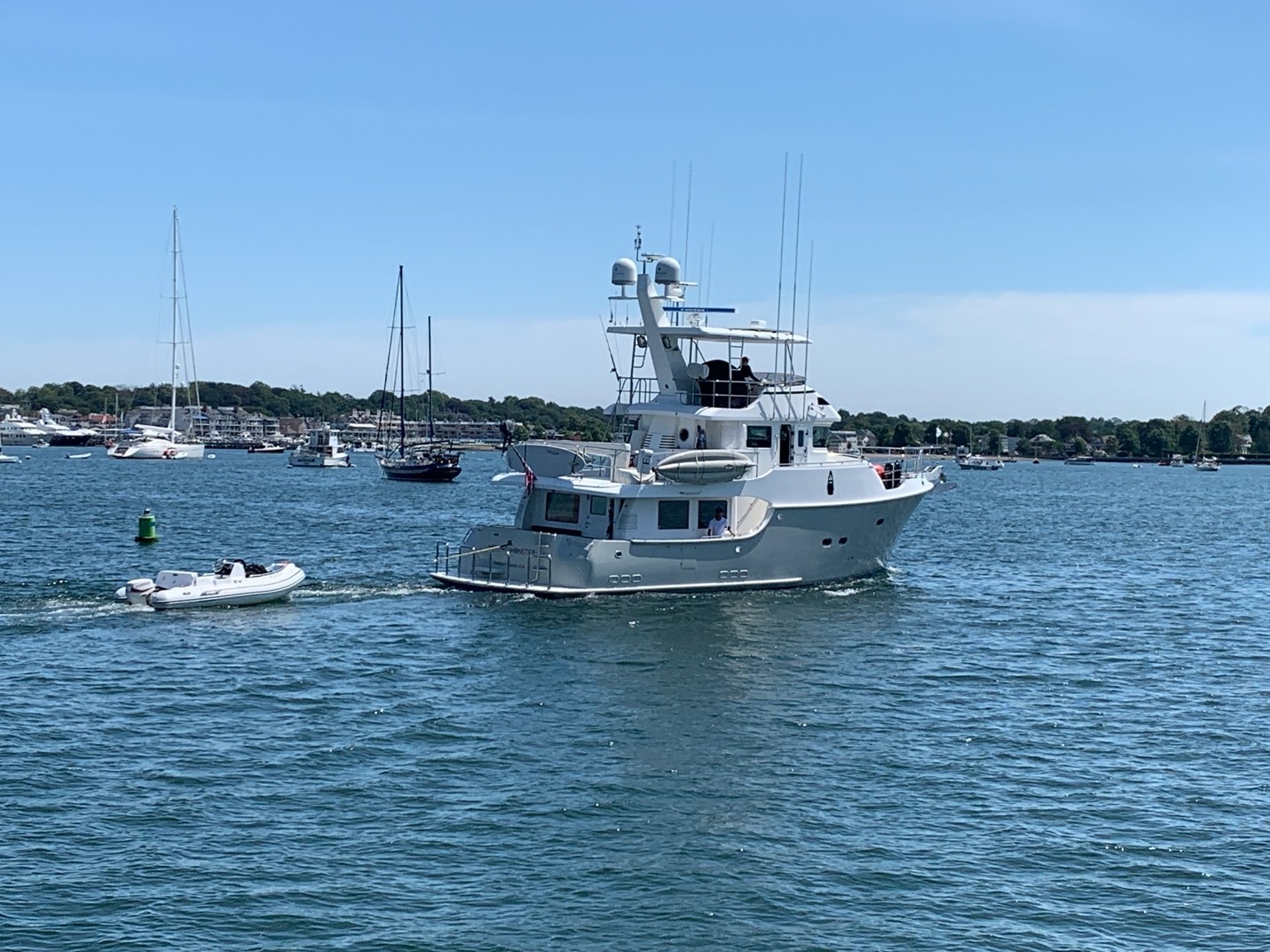 Boats, planes, and RV's are selling at an unprecedented pace. Why? Families are yearning for safe activities to get away from the monotony of being grounded. They are antsy, impatient, and tired of waiting things out in isolation.
Weather greatly influences boating and the darkest cloud we have ever seen is not in the sky, it is Covid-19. There are no bright spots in the current pandemic climate. This virus has negatively affected how all of us now live and severely changed each of our lives.  However, this oppressive atmosphere has created an unexpected weather window – an opening to plan a safe escape from the confines and restrictions of stay-in-place mandates.
Large vehicles such as campers, RV's, aircraft and other vessels of all sizes offer an increasingly popular solution – acquiring the means to safely leave home in a controlled environment. Couples, along with invited family and friends are using these vehicles to break away and remain healthy. On board they can be active and productive while seeing new places.  Not everyone is fortunate enough to make this work, it takes time and money, but finding a way to leave the entrapment of being at home has become a huge quality of life priority. Being self-contained AND mobile will lift your spirits and remind you of the good old days that changed dramatically only a few short months ago.
Time at home has changed our thinking. We are reflecting on the past and anticipating the future. So many of us are tired of this unexpected sentence that includes no certainty of release.  We are anxious to experience the joys of travel, while avoiding public transportation.  Looking for something to do, many came to the same conclusion, why not pop the bubble and go cruising?  Owning a trawler minimizes contact and reduces the exposure potential associated with large group gatherings. Being out on the water and breathing fresh air is naturally therapeutic and an essential ingredient included in the healthy trawler lifestyle.
Many of our long term clients, and quite a few new converts, have reached out to the brokerage team of JMYS seeking an obvious and proven solution- buy a trawler and regain some independence while comfortably and conveniently floating around and enjoying inspired experiences.
Principal Jeff Merrill was asked to share his views on the current market: "Our brokerage business effectively stopped in mid-March and continued at a standstill through the end of May. As the weeks rolled on, and the new reality set in, confidence, hope and expectations for the traditional joys of summer started knocking on the door. This created a surge of interest that appeared suddenly at the beginning of June. Sitting still for weeks and thinking about the future has reshuffled many people's priorities. The world has changed and even though there is more uncertainty than ever, many have realized the importance of being independent.  An unspoken communal epiphany occurred and we have been deluged with inquiries from people who decided to accelerate their plans, changing carefully  thought out long term time frames involving future acquisitions and moving up their priorities to live life now, rather than postponing their ambitions and waiting for "the right time." The market inventory of good quality listings was already depleted. This created a classic economic supply and demand situation. Many of our current sellers are people who had not formally listed their boats for sale. Our sellers also developed new goals for how to spend time and we have been quite lucky to serve as match-makers.  Being in the right place at the right time with our business model focused on recreational trawlers and tugs, we have been very successful connecting ready buyers with our network of happy owners and boating friends.
The past few weeks activity has been unlike everything I've ever seen. It is a seller's market, with more buyers than boats. I'm uncertain how long this will last, but there is a huge appetite and what many desire is in short supply. Prices are at the top of the market, yet buyers are prepared to pay a slight premium in order to enjoy owning and operating now. After closing, these enthusiastic new owners are incredibly gratified to be free, traveling and visiting new places aboard while learning to operate their own trawlers. I'm spending most of the month of July on the East Coast with back-to-back surveys, assisting our clients with the evaluation and purchase of trawlers. There is no way that this momentum will last forever, but as of today there is no end in sight."
The stock market seems to be recovering and nobody knows what is coming next, but those fortunate enough to be in a position to make some moves now are living in the present and many happy new owners say their only regret is that they wished they had made the decision to act sooner.
JMYS has some spectacular listings, we have placed quite a few clients into excellent boats.  We are eager to assist anyone who would like to surf this wave of popular escape. If you would like to discuss your new thinking and have plans to take action now or even years from now, we welcome you to contact us so we can help with your decisions.