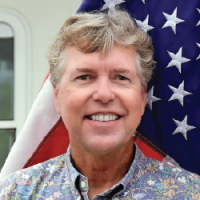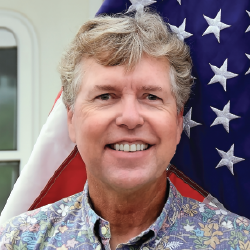 Jeff Merrill has been presenting at Trawler Fest for nearly 20 years.  He grew up racing sailboats and built ocean capable sailboats at Pacific Seacraft before joining the team at Nordhavn and representing their trawlers for over 14 years.  Jeff has thousands of miles underway on a wide variety of trawlers, most of them offshore doing training with clients. Jeff is the instructor for the Boaters University online course "Offshore Cruising, Preparing Craft and Crew".
Join Jeff for his enthusiastic and entertaining live presentations on Friday, Nov 13 at 3:00 pm for Offshore Essentials and on Saturday, Nov 14 at 1:00 pm for Dial-In Your Trawler!
Don't forget to get your 25% discount by entering JMYS.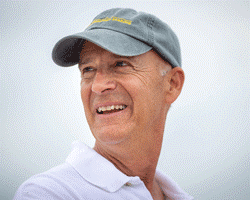 Steve Zimmerman has logged several thousand miles on the water, including the entire East Coast from Canada to the Caribbean, the Pacific Northwest from Anacortes WA to Glacier Bay Alaska, and over forty trips between the Chesapeake and Long Island Sound. He has raced, cruised, and worked as a paid hand and captain.
Join Steve for his passionate and personable live presentations on Thursday, Nov 12 at 9:00 am for the DownEast Loop and on Saturday, Nov 14 at 3:00 pm How to Buy a Used Boat… As Told By The Boat Yard.
Don't forget to get your 25% discount by entering JMYS.