The show must go on!
Boat shows in 2020 are just not going to happen. After a successful March event in Stuart, FL, PassageMaker postponed the Seattle TrawlerFest and Baltimore TrawlerFest earlier this year, even suggested new dates, but alas, it just isn't meant to be.
JMYS enjoys everything about TrawlerFest. We had a wonderful pre-pandemic event in Stuart, FL with two boats on display (a Kadey-Krogen 48 and Selene 56) and a full schedule of seminars.   With all of the upheaval, this is the year that can't end quickly enough and getting crowds of people together for an event just isn't smart or practical.  We respect and support PassageMaker's decision to cancel Seattle and Baltimore this year.
Jeff has been presenting for nearly 20 years and looks forward to sharing his trawler knowledge AND meeting new and seasoned trawler buyers and sellers.  They are low-key, fun events to attend.
It's not all bad news, the creative team behind the scenes, decided to hold a year-end "virtual event" so in lieu of TrawlerFest Baltimore and Seattle 2020, PassageMaker magazine has created TrawlerFest LIVE, an online summit taking place November 12-14.  There will not be any boats in the water to crawl around on or vendors in the tents to talk to, but the ever-popular educational seminar suite is going from in person to watch from home. A select group of trawler industry professionals will be broadcasting their seminars online, live via Zoom.
JMYS is so excited to participate that we have signed on as a sponsor.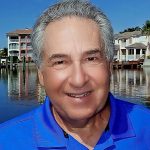 *Losing Power in a Seaway: What Happens Then?
Friday, Nov 13, 1:00 pm
(Hear Larry recount a personal experience that was unexpected, but could happen to any of us)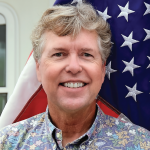 *Offshore Essentials
Friday, Nov 13 at 3:00 pm
(How to prepare for heading out to sea and what to expect when you're out there)
*Dial-In your Trawler
Saturday, Nov 14 at 1:00 pm
(Tips, ideas and suggestions that will enable you to better enjoy your trawler)
Both of these seminars are filled with dozens of useful photos. Jeff's two PowerPoint's and relevant document "handouts" will be made available to attendees.
Additional seminar topics include: Down East Loop, Cruising the Chesapeake, the Great Loop, What to look for Before You Call a Surveyor, and more!
Each seminar is scheduled to be 1 hour long with a 15-minute Q & A, followed by a 45-minute opportunity for the attendees to check out sponsors, exhibitors, Boaters University, and to take a break and interact with others.
Individual and all-access event passes can be purchased from this link: https://whova.com/portal/registration/trawl_202010/
Don't forget to get your 25% discount by entering JMYS.
We hope to "see" you there!