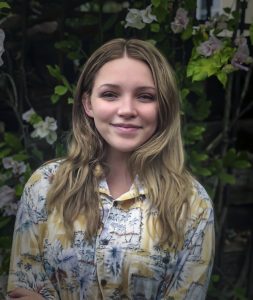 Bridget (also answers to "Gidget") is the newest addition to our team here at JMYS. She is taking the role of Broker Coordinator. A longtime friend of the Merrill family, she spent much of her early years sailing alongside Jeff's son, Jonn and daughter Elle. She's thrilled to return to the boating world and carry on her family's love of the coastal life.
Bridget started sailing at 8 years old when her parents spontaneously signed her up for summer lessons at the Alamitos Bay Yacht Club, which was just blocks away from their home. What started as nearby summer pastime evolved into a full-fledged lifestyle for Bridget and her family. She competed until she was 14, taking a short hiatus from the sport before joining the California State University Long Beach sailing team her freshman year. She has enjoyed making lifelong friends in the sailing community, as well as getting to compete against her UCSB-hailing sister, Ginger (another favorite of the Merrill family!). During her sophomore year, Bridget veered away from the sails and became increasingly interested in larger motor vessels. Some of her favorite boat-sighting/touring experiences came from her travels to Catalina Island, Palm Beach, Croatia, and her new home city of Newport Beach.
After studying communications and marketing at CSULB, Bridget started working in the live music events industry, which found her traveling to festivals around the world – from London to Tokyo.  During this time, she gained valuable expertise in branding, marketing, event planning and public relations in a fast-paced, high energy environment. She's an enthusiastic go-getter who loves to be part of a team, and is thrilled to pursue a career in the boat industry with JMYS.
Bridget has been onboard since September 2020 and is quickly learning the ropes.  Welcome onboard, Gidget!