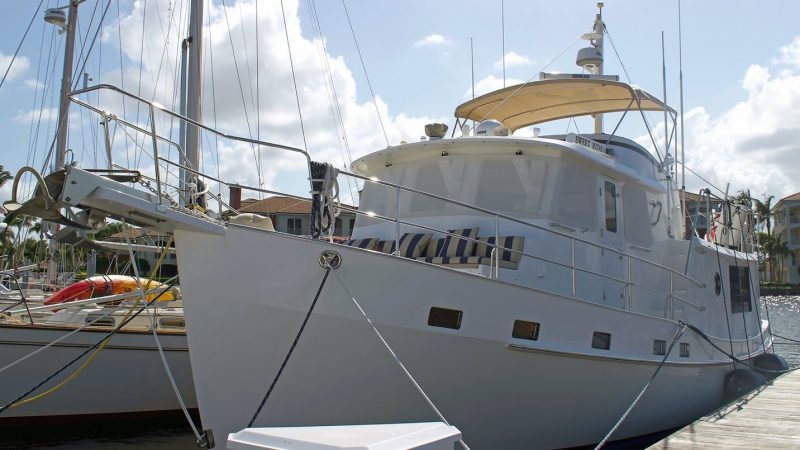 Questions and answers:
Q. What made you pick a trawler/tug style boat?
A. Over the years we have had many different types of boats. We grew up on the west coast and Lake Tahoe, owning mostly sail boats (one designs) and a ski boat. Once we moved to Florida in the end of the 1980s, we saw the attraction of cruising the ICW and the Bahamas. This interested us in a more comfortable boat for extended living aboard. Thus, we started with buying the Grand Banks trawlers and eventually gravitated toward the full displacement hull design.

LAYOUT: Saloon, Galley and Pilothouse
Q. What make you pick Sweet Ride after owning so many other boats?
A. This Krogen was known to us since its inception and built by the first owner. After the boat was delivered to the first owner, issues changed in the owner's life and he had to sell the boat. At the time, we did not have a boat and the owner asked us if we would like to buy the boat. Although we had a strong interest, we deferred due to other issues going on in our lives. Time passed and we were once again without a boat when Sweet Ride came onto the market. Since we had so much background knowledge about the boat and it fit our needs at the time, we jumped at the chance to purchase the boat.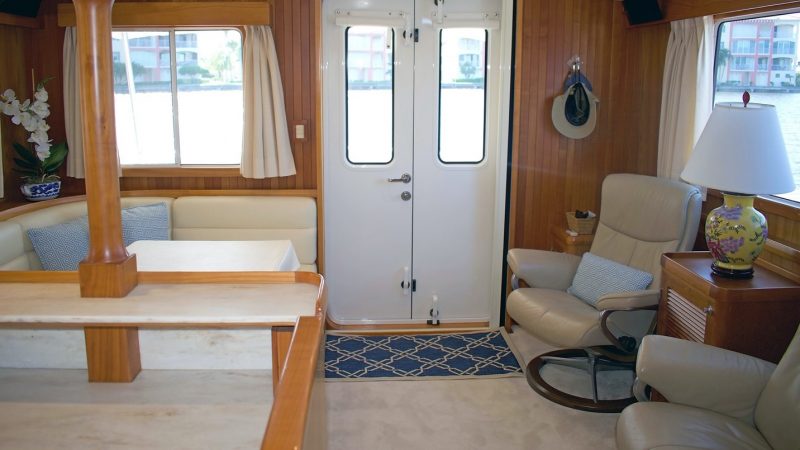 Q. What have been your favorite cruising destinations?
A. For the most part, we now enjoy traveling up and down the ICW, throughout the Chesapeake Bay and Long Island areas. Maine has been great cruising ground for us, but as we have aged it is a bit cold, so we hope to be there more in August of this year.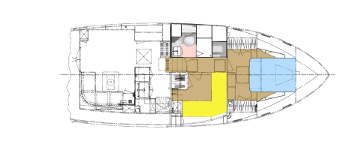 LAYOUT: Staterooms and head
Q. What makes Sweet Ride different from other Krogen 44's you have been on?
A. When we bought the boat, we did an extensive refit which entailed a fair amount of service in the engine room and electronics. Also, we added duplication where possible such as a backup freshwater pump. The freshwater system needed better capacity for service, so we expanded the size of the pressure expansion tank. Along with this we replaced all house and starting batteries on the boat which better suited the capacity needs and made more room in the engine room by using the modern battery sizes. I have had a chance to compare our boat to the new models of the 44 and I feel we are better arranged and outfitted.
Q. What advice would you give to a "dreamer" or hopeful boater?
A. Most folks looking at trawlers these days seem to be starting out on their adventure without much experience in the larger boats. I would encourage anyone to buy the boat that has been very well maintained, modernized and used. In boating, you really get what you pay for. Initially most buyers look at the price as they have a budget in mind but little working knowledge of the way the boats are run or maintained. So, the real cost of time and money comes after they buy when the surprises come up and things do not work. Thus, paying more up front for a well outfitted and maintained boat will get you cruising sooner with far less headaches.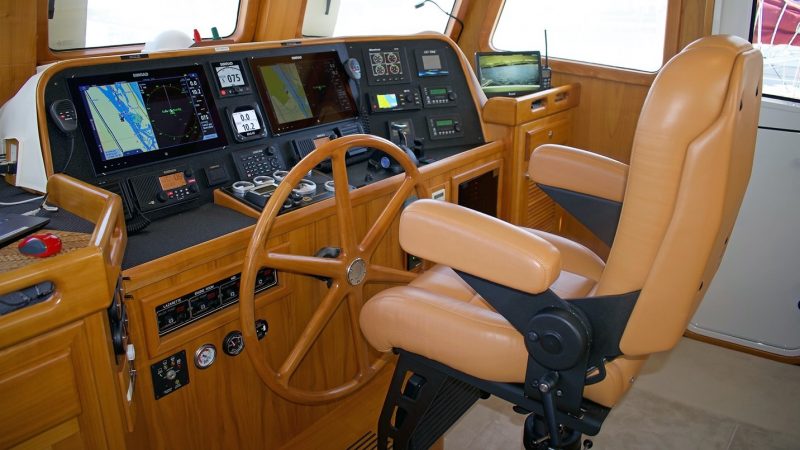 Q. What other boats have you cruised with?
A. We have cruised with friends along the eastern seaboard for years. We have been aboard and helped move Nordhavns, Northern Marine, Grand Banks and American Tug. All great boats of varying sizes with each having their own advantages and disadvantages. As far as our ownership, we have owned Grand Banks and several models of the Krogen line.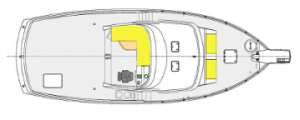 LAYOUT: Boat Deck and Flybridge
Q. What was your biggest surprise owning this boat?
A. Not being out on the water cruising enough.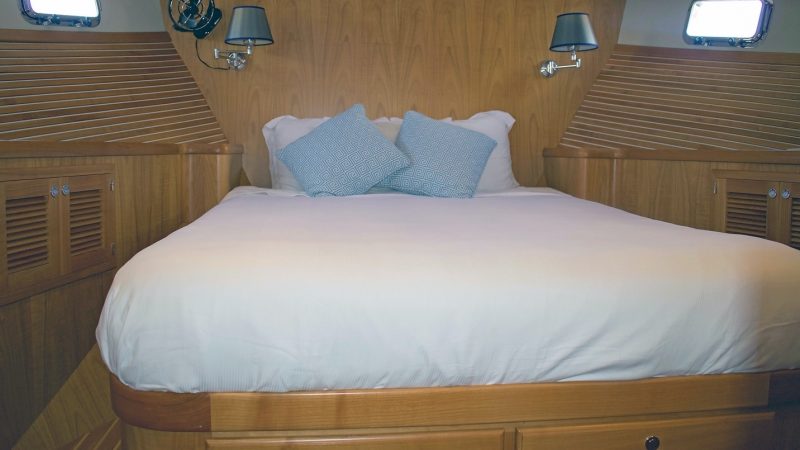 Q. What will you miss most after she sells?
A. Boats become part of your life over time. Not having the boat to walk over to and just mess around on will take some time to adjust .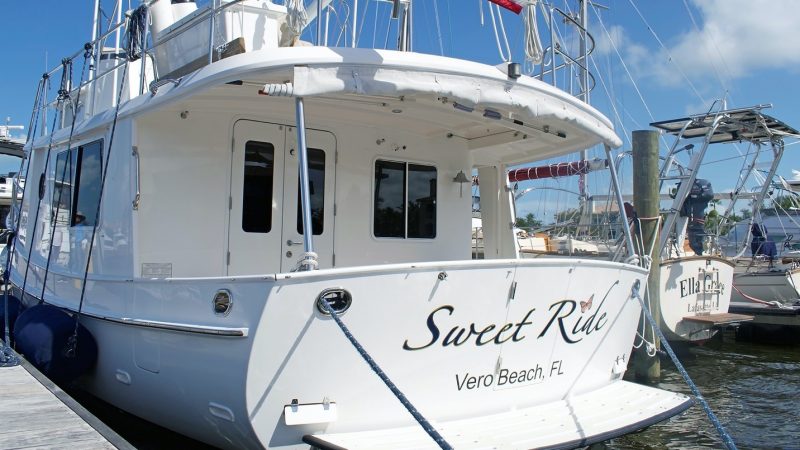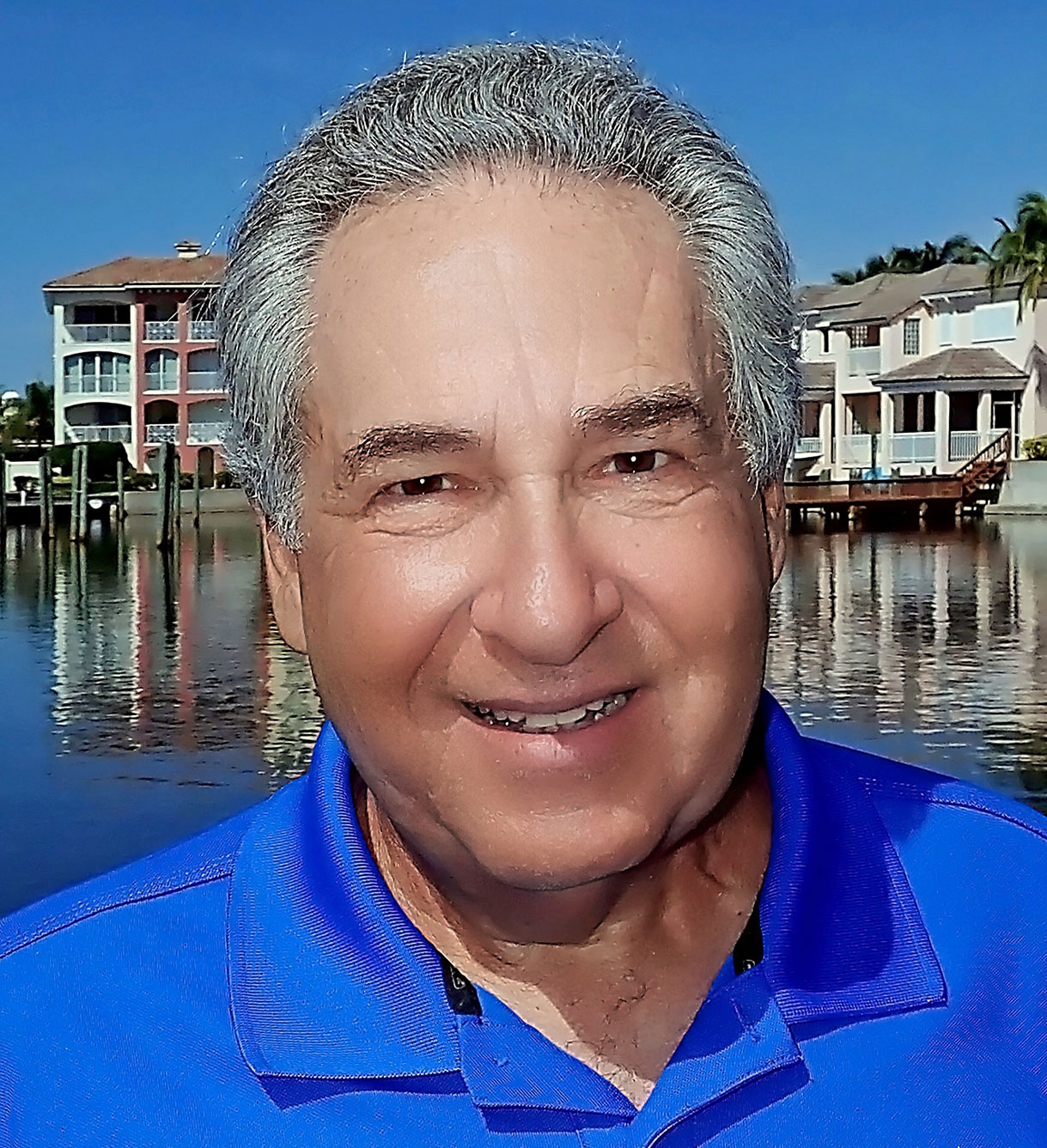 Larry Friedman (licensed Florida Yacht broker) has extensive product knowledge of the trawler market and is a past owner of a Krogen 39. Larry has the advantage of being an owner operator with extensive hands-on experience and can help you from the early stages of the search through purchasing and post purchase coaching. The photos, images and descriptive content are copyrighted by JMYS and may not be copied or used without specific written permission. All inspections are by appointment only. Please contact listing broker, Larry Friedman by phone, text or email for additional information or to schedule your personal showing. Larry is always available via Mobile +1.317.501.4671 (call or text). You can send a detailed Email to: Larry@JMYS.com.