The first TrawlerFest event of 2020 is fast approaching! PassageMaker magazine has once again scheduled a series of events this year which begins with the Stuart TrawlerFest during the first week of March.
Seminars start March 3rd and the In-Water Boat Show portion begins on Thursday March 5th. Everything wraps up on Saturday the 7th.
We are delighted to announce that we will have two magnificent trawlers on display, a Kadey-Krogen 48 North Sea and a Selene 56.
Our exceptional Kadey-Krogen 48 listing, Klassy Kady, will be in the marina and available for you to tour and appreciate (she is getting a lot of attention and it appears that someone soon will be writing up an offer).
Klassy Kady has the popular wide body saloon, three-cabin, two-head arrangement an excellent layout and she is in sparkling condition. Come see for yourself, you will not believe she was built in 2004.  Hull number 25 in this acclaimed series means she has a lot of great improvements and her owners completed a major pilothouse upgrade to the helm area including nav/com electronics. After several years cruising up and down the east coast and hopping over to the Bahamas it's time for a change and Klassy Kady is ready for new owners to take over. She is so easy to own and operate that her owner often handled her alone.  His attention to detail means she and has been thoughtfully looked after with regular maintenance and can venture up the coast or cross the seas. Please contact Listing broker Christopher Bruce if you would like more information or to schedule a private appointment to see her. Christopher@JMYS.com +1 603.397.8397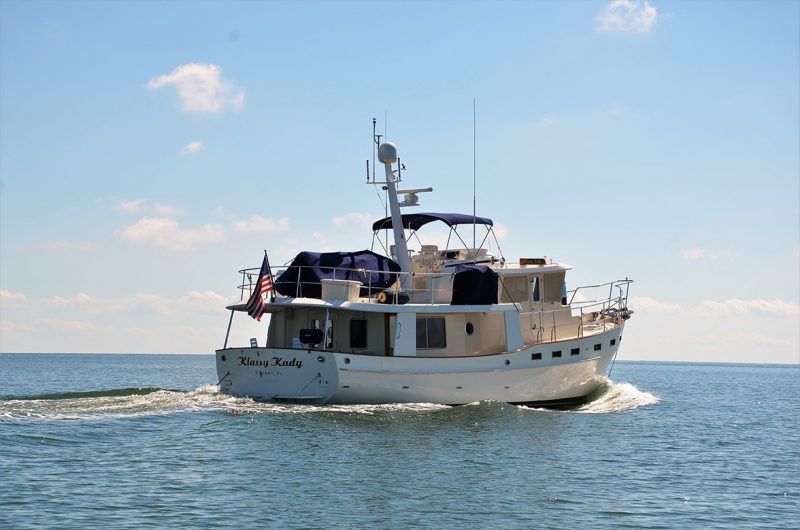 Spyhop II, our fantastic Selene 56 listing will also be on display at the Hutchinson Marriott marina. She is a wonderful vessel for many reasons including her spacious interior, exceptional storage, ease of boarding and more. Spyhop II is a 2012 year with a three-stateroom layout. She also has a full height engine room with two access points. Due to her generous size, Spyhop II is a great boat for full time live aboard, entertaining, and cruising with guests. Spending time aboard you will quickly see that she shows like new and has been beautifully maintained.  We have had a number of showings lately and she too seems poised to find a new home. Please contact Listing broker Christopher Bruce if you would like more information or to schedule a private appointment to see her. Christopher@JMYS.com +1 603.397.8397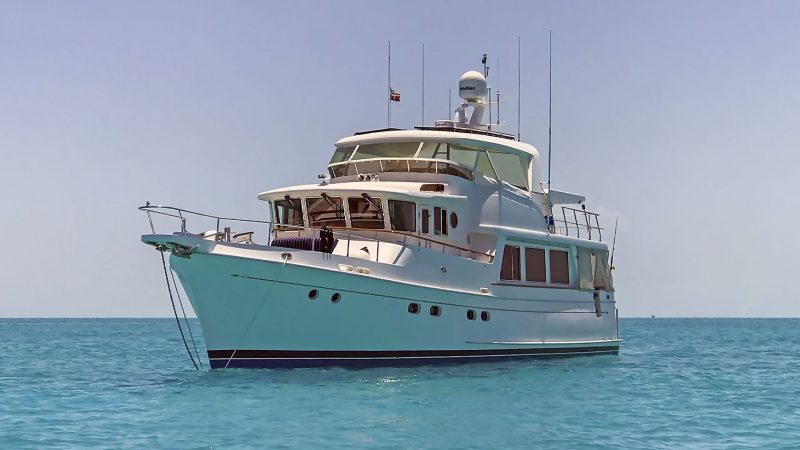 Several of our team members will be attending Stuart TrawlerFest including Jeff Merrill, Christopher Bruce, Larry Friedman, John Hoffman, and Elle Conwell. In addition to seeing us onboard Klassy Kady and Spyhop II, you can walk the docks, see what's in the tents, and you can sit in on Jeff's two seminars: Offshore Essentials and Dialing-In Your Trawler.  (Seating is limited, best to make a reservation).
Offshore Essentials starts on Wednesday at 1pm. It is an excellent course that teaches cruisers important steps they need to consider before, during and after leaving the dock. It's an armchair way to learn what to expect when you head out to sea. There is a wealth of information and plenty of tips included in this lecture.
On Friday afternoon at 3:15, Jeff is moderating the Cruisers Perspectives panel. This is a round table "town hall" meeting type open discussion featuring a collection of veteran cruisers and industry experts sitting up front to answers your questions about cruising on trawlers. Anything goes, and in addition to a diverse and varied exchange of information (including lessons often learned the hard way) you will most certainly enjoy a few laughs along the way.  Circumnavigator Bruce Kessler heads the group of panelists which also includes a leading surveyor, anchoring aficionado, multiple boat yard owner, renowned boat builder, weather guru, nav/com expert, seasoned yacht brokers…and Jeff invited two special guests who are joining us for the first time, Braden and Brooke Palmer who live aboard their Nordhavn 55 Mermaid Monster (they have a very entertaining YouTube channel and are giving a presentation of their own Saturday morning).
Dialing-In Your Trawler begins Saturday morning at 8:30. This class is designed to help boaters better monitor important systems on their boats. Jeff has an inquisitive mind and has always been looking for quick references and short cuts to make it easier to stay on top of and keep track of things.  This started in his youth racing sailboats by marking his lines to achieve repeatable optimal performance and has easily transferred over to his career as a yacht broker where he teaches his clients the importance of staying in-tune and dialing-things-in. You will gain some helpful insights and hear an amusing boating story (or two!).
The event location is hosted by the Hutchinson Island Marina and Marriott Beach Resort again this year and we have really enjoyed this venue the past few years.
Hutchinson Island Marriott Beach Resort and Marina
555 NE Ocean Blvd,
Stuart, FL 34996
Phone: +1 772.225.3700
If you are wondering what it is going to be like, last year we filmed a video walking the docks, here is a link to that short film.
Tickets are available to purchase online, or you can pay upon arrival. Group rates are available online and seminar tickets include general admission to the boat show.
https://secure.interactiveticketing.com/1.28/1148e3/#/selectSeveral
The trawler market is heating up and buyers are actively looking for boats they can enjoy cruising with this spring.
With limited space there are so many other fine JMYS listings that won't be in the show but are easily available for viewing including: Kadey-Krogen 55 Olympia (moored in Stuart) and Kadey-Krogen 44 Sweet Ride up in Vero Beach.  Both of these trawlers can be viewed by appointment while you are in town. (Please let us know if you are interested so we can schedule your private tour in advance).
Below is a link that will take you to the Stuart TrawlerFest website with details on the address, times, seminars schedule and an updated directory showing which trawlers will be on display.
https://www.passagemaker.com/trawlerfest/trawlerfest-stuart-2020
Please let us know that you are coming and we look forward to seeing you!