The Trawler community really came together with the publication of Passagemaker magazine in 1996. The premier issue cover heralded "The Trawler Phenomenon – Its Time Has Come" – a bit prophetic in hindsight! Jeff remembers reading the first few issues and starting to understand the widespread appeal of trawlers to boaters worldwide. As a long-time subscriber he continues to look forward to devouring each new issue. Every issue of Passagemaker brings a fresh perspective of what is happening on the waterfront and includes reviews of new designs, stories of cruisers and technical features.
Jeff met the magazines founders, Bill and Laurene Parlatore, in the early days and have enjoyed a nice friendship with them for many years and continue to stay in touch. Bill and Jeff gathered in Galveston Bay, Texas to spend a few days together aboard a new Nordhavn 35 which turned in to the cover story –"Hospitality in Comfort – Texas ICW on a Nordhavn 35" – for the August, 2002 issue of Passagemaker. He also spent some time with Bill in Baltimore, Maryland for an interview about Passagemaker Magazine that turned into episode 4 of our YouTube video series, Cruising Conversations.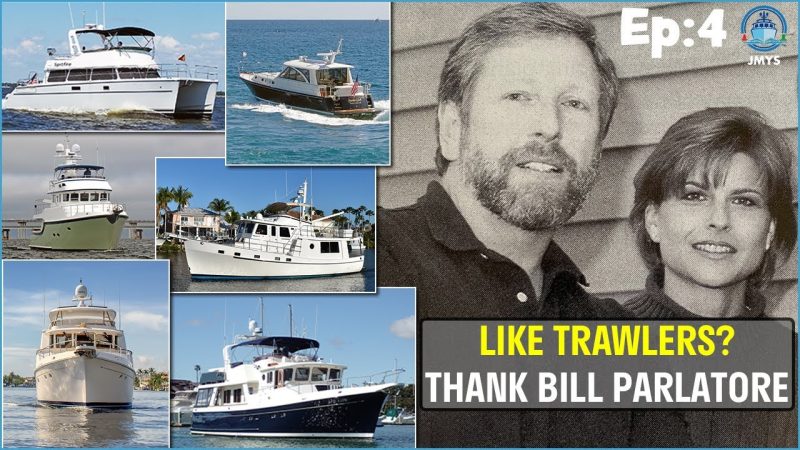 Ask The Experts
Jeff has been featured as an expert in the Passagemaker Magazine column, "Ask the Experts", where readers submit questions to be answered by industry professionals. Below are some of the technical questions Jeff has answered.
Trawler Talk Podcast
Passagemaker's Trawler Talk podcast aims to engage, educate and inspire listeners as they talk about all things related to the long-range cruising lifestyle. Jeff was a guest on the podcast with Kevin Althoff of Burr Yacht Sales to discuss their idea of a perfect buyer in the Trawler Transactions: Buying & Selling Tips from the Pros episode.
Passagemaker Channel Newsletters
Every day, Passagemaker sends out a newsletter to their email subscribers with the latest articles, exclusive deals, and trends of the industry called a "Daily Dose of Trawler Zen." In these emails, brokers can submit ads, called Broker Boxes, for their active listings. JMYS has been sending weekly ads for the past few years and have put together a collection of archived ads of past listings for you to view.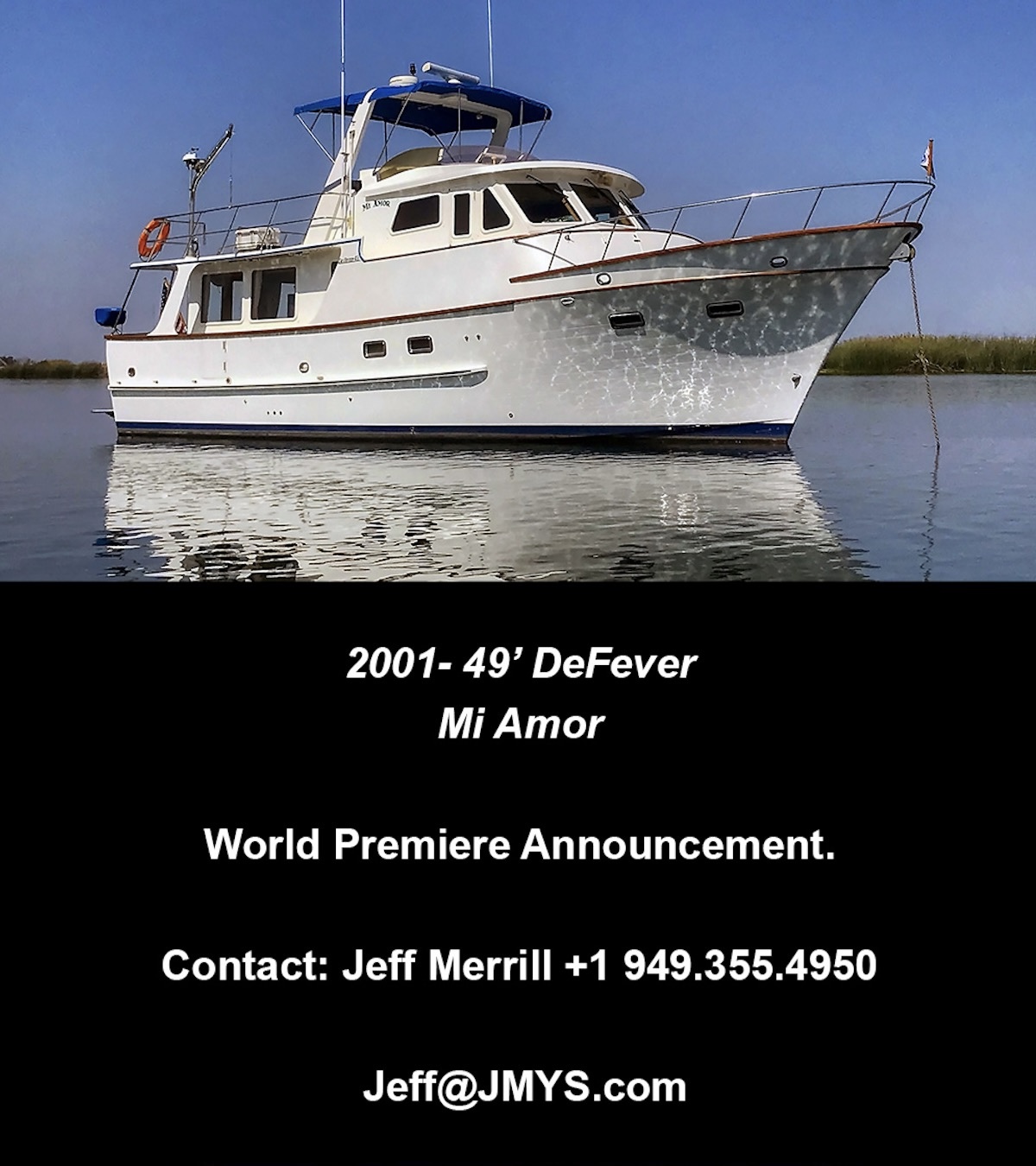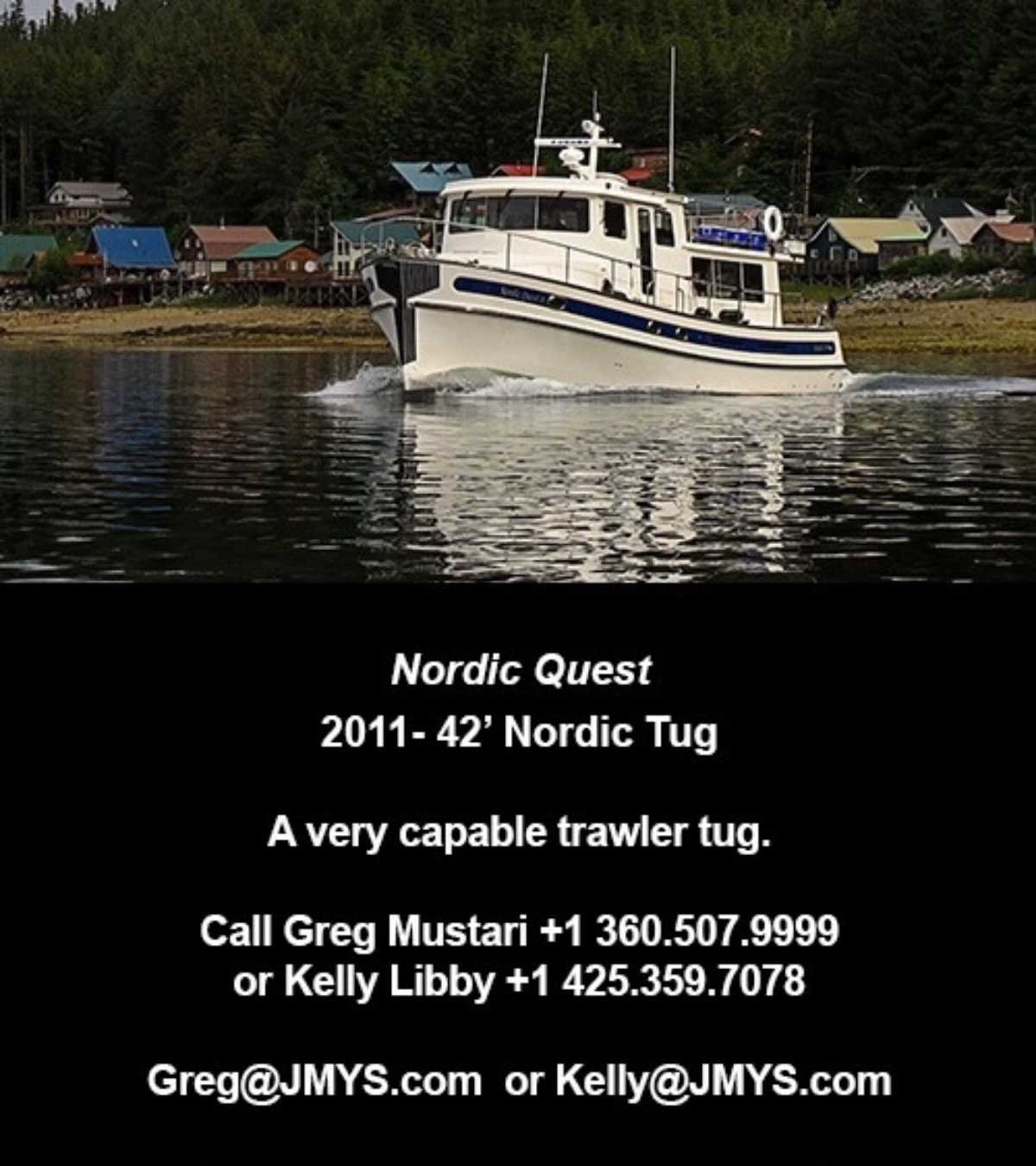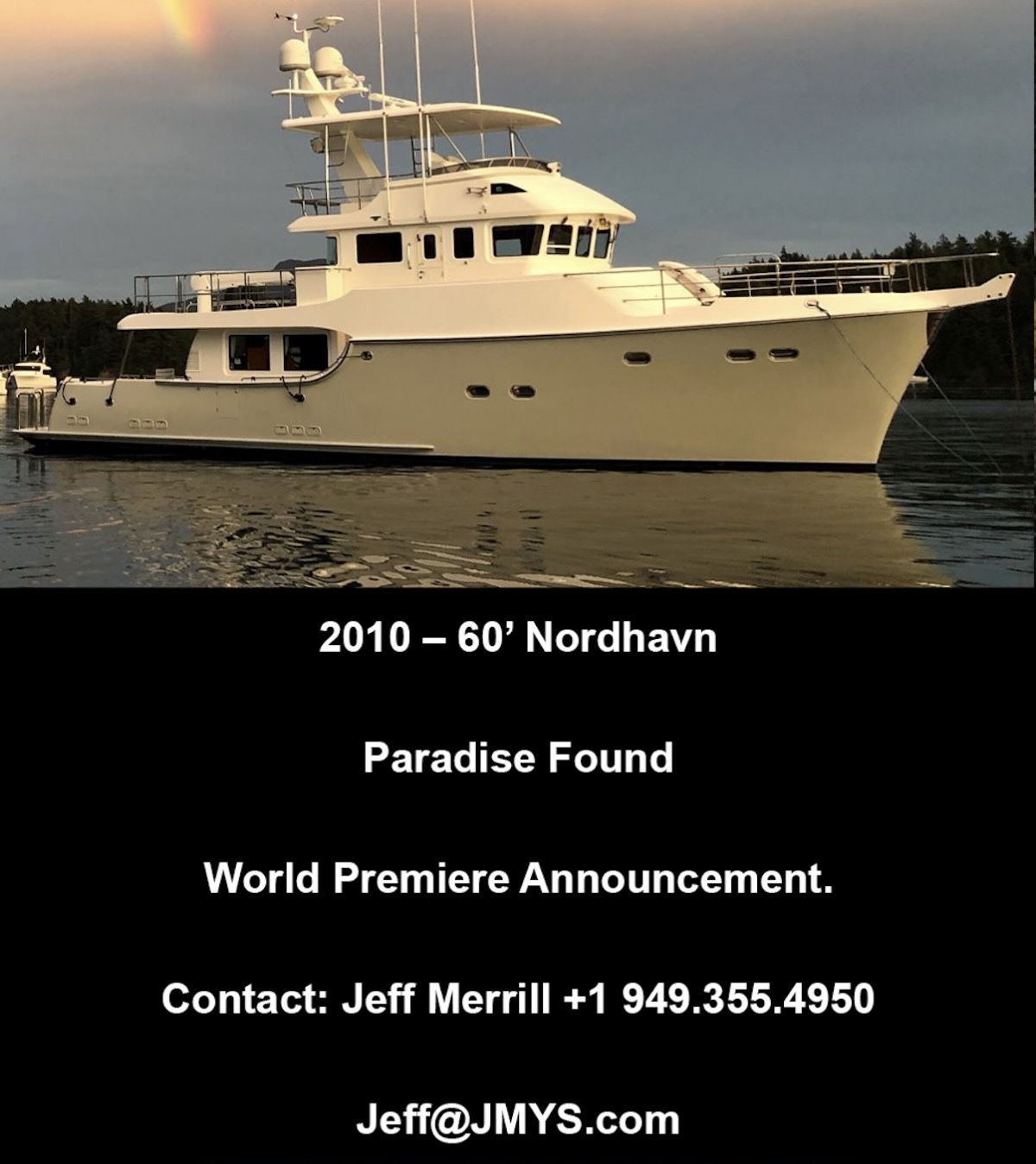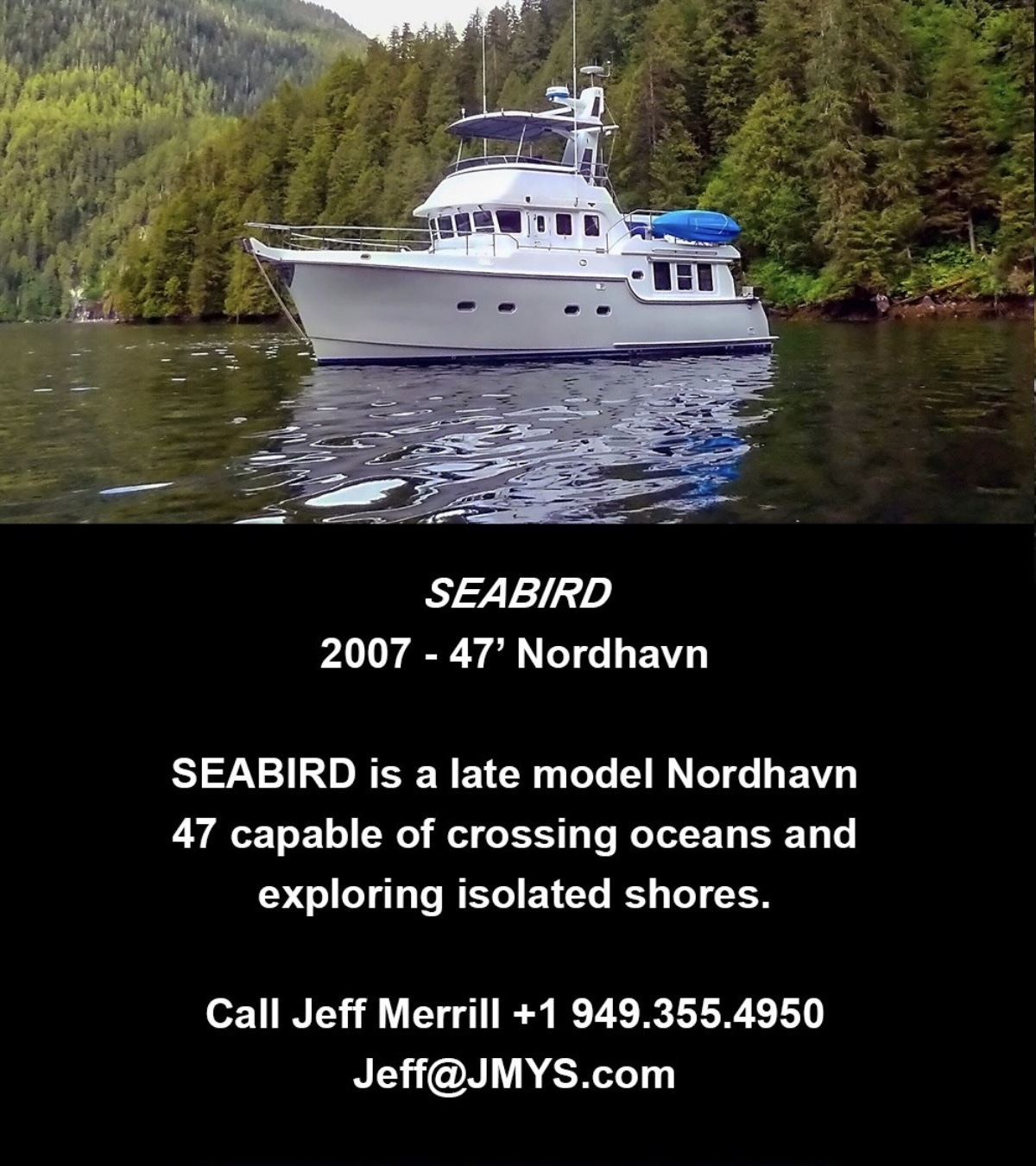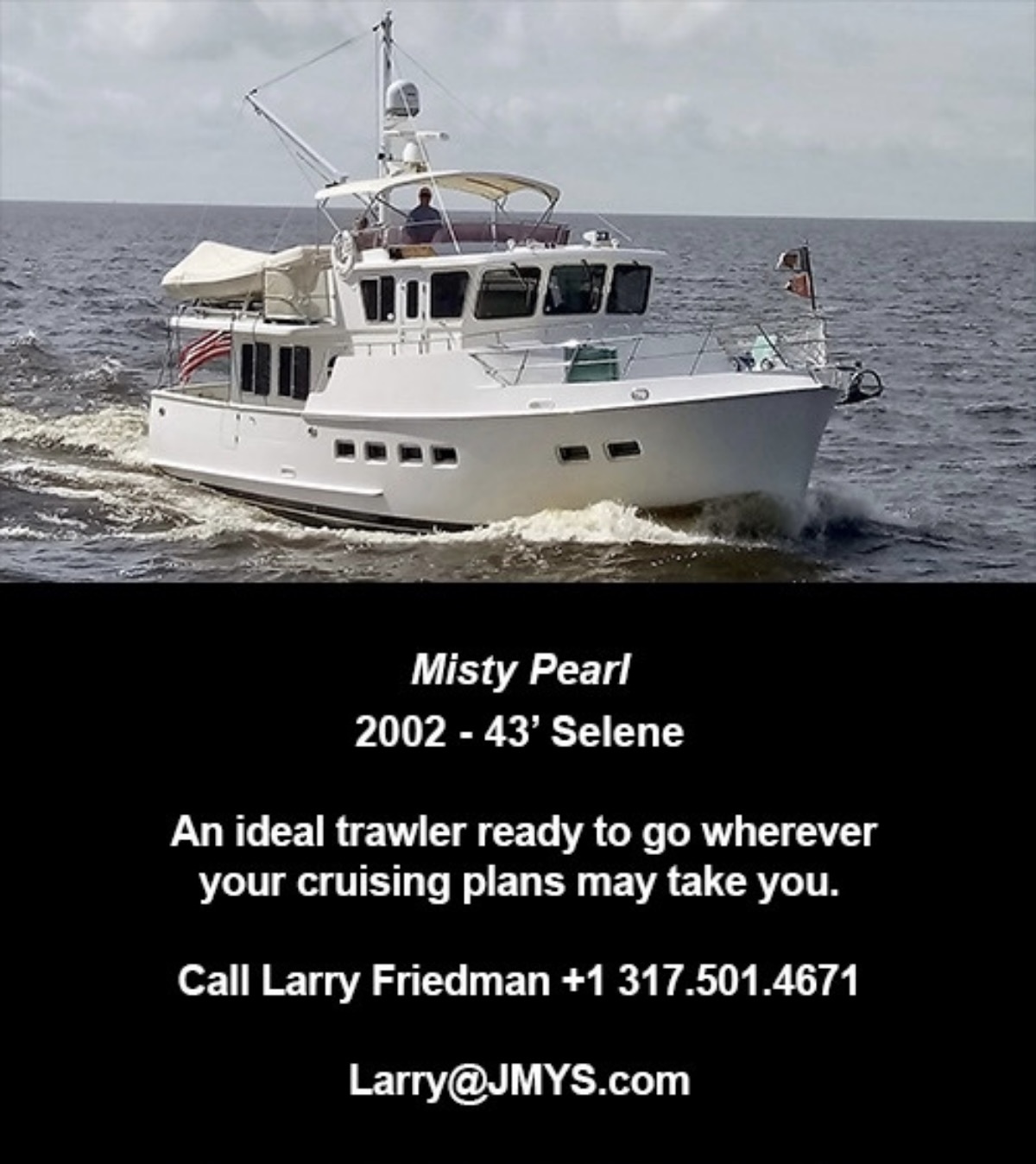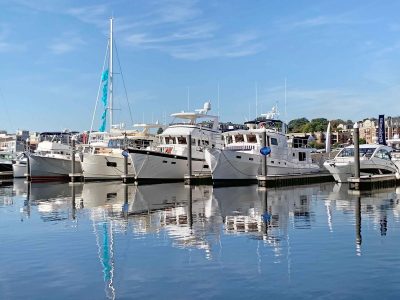 Every year, Passagemaker Magazine celebrates the trawler lifestyle with regional events called TrawlerFest. These events take place in coastal port cities in Washington, Maryland and Florida. Typically held in a marina setting with boats at the docks, rooms for seminars and outside tents filled with vendors, it is an excellent opportunity for guests to climb aboard new and used trawlers, attend educational seminars and enjoy the casual ambiance with like-minded people who share a strong interest in power cruising.
For over twenty years, Jeff have been invited back to be a presenter at the TrawlerFests across the country. One of Jeff's TrawlerFest highlights was giving a presentation in Annapolis, MD about the Nordhavn 40 "Around the World" expedition to an audience of several hundred trawler enthusiasts.
Some of the seminar topics that Jeff has presented and moderated include:
Purchasing a trawler
Enjoying your trawler
Dialing in your trawler
Offshore Cruising Preparations
Boat Buyer's Survival Guide
Cruiser's Round Table
Each one of these classes has been a great opportunity for Jeff to share experiences, ideas and photos with fellow boaters. The question and answer sessions at the end of these talks allow for some great exchanges.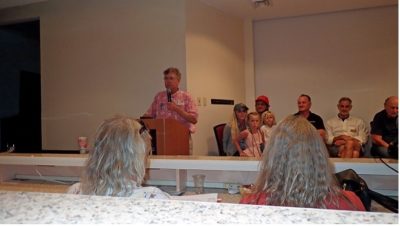 After the majority of Trawlerfests were cancelled in 2020 due to the Coronavirus pandemic, the talented team at Passsagemaker put together a virtual TrawlerFest, called TrawlerFest LIVE. This was a three-day online event that anyone, anywhere could attend. Jeff even had a viewer tuning in to his course "Offshore Cruising Preparations" while cruising underway on the Tennessee Tombigbee waterway! Our recap article from that event is linked below!
TrawlerFest LIVE – Fall 2020
https://jmys.com/2020-trawlerfest-live-recap/

After each TrawlerFest event, our team writes a recap article summarizing the event and includes a collection of photos taken! Here are a few articles from the past few years.
Trawlerfest University
In 2012 Jeff presented a new class, "Cruising from point A to point B" at the Baltimore, MD TrawlerFest. The response and feedback from attendees was fantastic and Jeff was very fortunate to have longtime friend and power circumnavigator legend, Bruce Kessler sitting in the audience. Bruce pulled Jeff  aside after the class and suggested this subject matter could be expanded into more detailed topics that would take much longer than a 90 minute session. The folks at Passagemaker were equally supportive and encouraged Jeff to turn "A to B" into a two-day class for Trawler Fest University. Passagemaker excels in providing informative, new content to keep their events fresh and engaging to trawler owners. There are a lot of trawler owners who want to learn what it is really like getting out of the sight of land and cruise nonstop for days at a time. Using photos taken and lessons learned from Jeff experiences cruising over 14,000 miles on trawlers allowed him to prepare a curriculum that provided his students a simulated multiday passage. Jeff explained how to prepare for a long trip and what to expect offshore. Classroom time was split classroom with time on board different trawlers at each venue. The informal interactive environment opened up the class to share their own boating experiences and they went in to detail on the essentials of safe cruising. Jeff enjoyed presenting "Cruising from Point A to Point B" in Anacortes, WA twice, Fort Lauderdale, FL, Lake Park, FL and Baltimore, MD.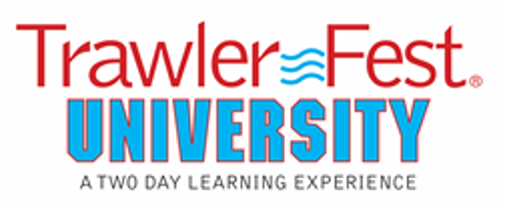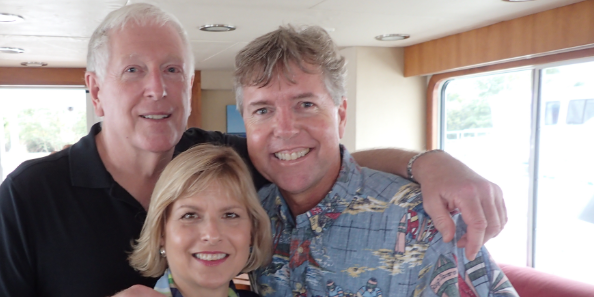 I've known Bill and Laurene Parlatore since my sailboat building dayswe met shortly after PassageMaker magazine was first published. At …