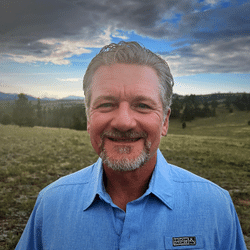 Rob Piwowarczyk has lived his entire adult life in Colorado as an entrepreneur, launching and ultimately selling two successful businesses and raising two beautiful daughters.
Born in Poland, Rob spent his early childhood hiking and skiing the mountains of his homeland. In the late 1970's his family escaped the Communist controlled country and ended up in West Germany. Eventually the family was able to emigrate to the United States. After a short stay in New York, they traveled west and established a new home in beautiful Colorado.
Perpetually the outdoorsman, Rob has spent decades exploring the Rockies; hiking, backcountry skiing, hunting, fishing and volunteering with a local mountain Search and Rescue team, but there was always something calling him to the sea.
With his wife Deanna, they spent most of their vacations out on the water, visiting beaches in Mexico, Hawaii and Nicaragua and chartering boats in the Virgin Islands and Alaska.
Rob and Deanna's motto is: "Christmas at the beach".
Following their calling to adventure afloat, Rob and Deanna sold their Colorado mountain home and moved onboard their Selene 55 Ocean Trawler – Bella Luna – with their two 90lb. rescue dogs – Moose and Luna in 2017.
For the next two years Rob ran the Bella Luna Charter, a luxury yacht charter business around the Channel Islands of Southern California.
In 2019, Rob and Deanna completed the CUBAR boat rally from San Diego, CA to La Paz, Mexico.
Today you can find them exploring the Sea of Cortez, enjoying their mountain home in Colorado or helping clients find their ideal trawler.
Rob is a CPYB (Certified Professional Yacht Broker) and has completed his OUPV Captain's License examination. He is a licensed Yacht and Ship Salesperson in California and holds his yacht broker's license in Florida for JMYS. Rob has firsthand knowledge of the purchase process and hands on knowledge of being an owner-operator.  He feels fortunate to have these skills and looks forward to sharing his love of the sea and experience as a trawler owner with others who are interested in discovering the joy and freedom that the trawler lifestyle makes possible.
To contact Rob:
Mobile – +1 720.490.5662
Email – Rob@JMYS.com
Testimonials
Ernie and Teresa Pearn – Selene 43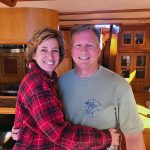 Letter of Recommendation? You Bet! To make a long story short, I could have gotten myself into a mess but by having Rob Piwowarczyk and Jeff Merrill on our side everything worked out perfectly...
Read More