The 2016 FLIBS event was another extravaganza with hundreds of yachts on display.  The show was held November 3 – 7 at several locations – Bahia Mar, Swimming Hall of Fame, Hilton, Convention center and Pier 66.
JMYS did not have a boat in the show this year, but Jeff Merrill attended and had dozens of interesting conversations with current clients and prospects.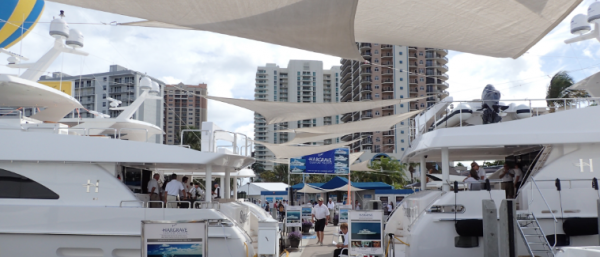 There were several great trawler brands on hand to inspect including; Grand Banks, Sabre, Outer Reef, Kadey-Krogen, Nordhavn, Marlow and Selene.
Our favorite trawler was the Selene 62 Southern Pearl offered by Luke Brown Yachts.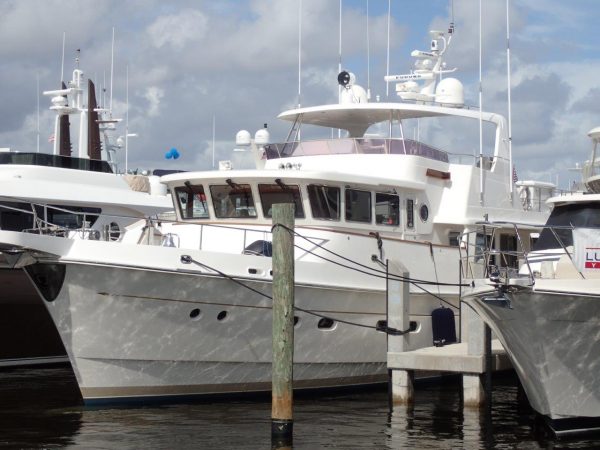 In the brokerage area, north of Las Olas bridge, we toured some nice steel trawlers on display.
The outside exhibits with engines, dinghies, etc. were packed and the indoor tents offered everything you might need to outfit or upgrade your trawler.
PassageMaker magazine hosted a series of seminars and we attended the presentation given by Bruce Kessler and Andrea Gaines.
Fort Lauderdale remains the capital of yachting for the United States and the attendees included an international crowd with visitors from central and south America as well as Europe.
JMYS plans to go back again to FLIBS 2017 and look forward to seeing you there.